Finding a work culture that challenges you, that develops you as a professional, but also offers valuable life skills is a priority for many job-seekers today. Discovering a company whose vision and ambitions for the future match your own is equally as important.
While changing the world might feel like a big ask when starting a new job, this is the challenge awaiting new employees. Read how our people are meeting this challenge and making a personal impact on our vision for a smoke-free future.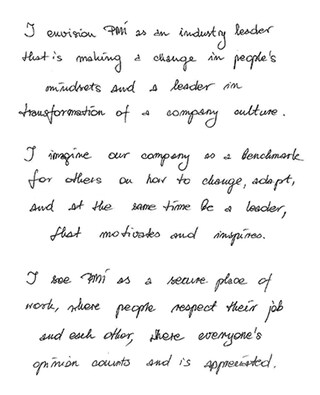 Elzbieta's message - transcript
I envision PMI as an industry leader that is making a change in people's mindset and a leader in the transformation of a company culture.

I imagine our company as a benchmark for others on how to change, adapt, and at the same time be a leader that motivates and inspires.

I see PMI as a secure place of work, where people respect their job and each other, where everyone's opinion counts and is appreciated.

Florian's message - transcript
For me the job is part of my life – and I enjoy working in such an inspirational environment. As a PMI employee you are always kind of an ambassador for the company and it is great to spread such a vision.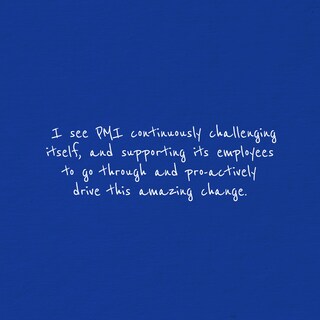 Viviane's message - transcript
I see PMI continuously challenging itself, and supporting its employees to go through and proactively drive this amazing change.