Chief Diversity Officer Silke Muenster on the importance of I&D to PMI's business transformation.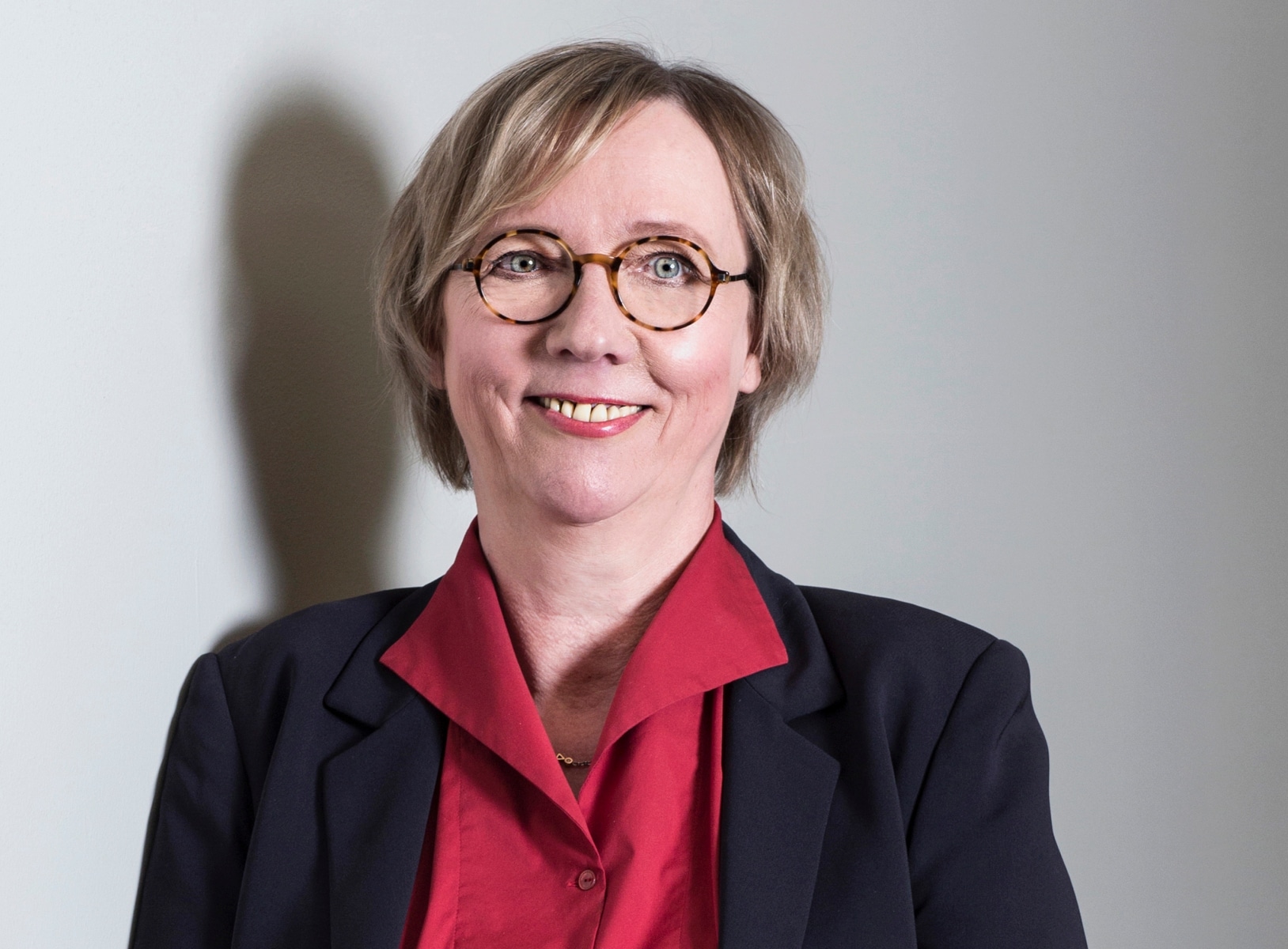 The corporate landscape is changing: old-school business and organizational models are being upended by the evolution of technology and globalization. To succeed in this new age, inclusive leaders are needed to draw the full potential from a more agile and diverse workforce.

With the appointment of Silke Muenster as its first Chief Diversity Officer, Philip Morris International (PMI) is placing I&D at the core of its business transformation and future.

Silke took on the new role in March 2020. We spoke to her about how she's tackling the unique challenge of starting a new role while working from home, as well as her plans to take the company's I&D efforts to the next level.

2020 was a challenging year for everyone. What positives did you manage to take away?

As difficult as 2020 was, one positive takeaway is that I&D has emerged as a business imperative and a critical catalyst for sustainable business success.

This can be attributed to numerous factors: The stark inequities in our societies being exposed by the outbreak of COVID-19 and our faltering economies; the social injustices highlighted when the Black Lives Matter movement intensified; and the growing realization that social isolation and other stresses are causing many to struggle with mental health issues. These issues are expected to continue playing a strong role in businesses throughout this coming year.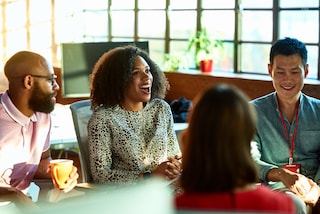 Photo posed by models. © Getty Images.
How did the effects of the pandemic impact your role as Chief Diversity Officer, given you had just taken on the role when it started?


My first day in the newly-created role of Chief Diversity Officer back in March 2020 fell on the same day that Switzerland (where PMI's global operations center is based) entered a nationwide lockdown. As the outbreak of the global pandemic turned our world upside down, it nevertheless has helped to strengthen our focus on the importance of I&D in society and on the corporate agenda.
In addition, the impact of COVID-19 affected not only our focus on this "new normal," but also on how we worked. Virtually overnight, we had to ensure that a massive global workforce could do their jobs remotely—not to mention doubling down on safety precautions and protocols for the employees whose jobs required them to come to the office or factory in person.
This must have highlighted the importance of flexible working, given that your first day in your new role began in lockdown?


It did, and I was amazed at how quickly our teams adapted, and how readily they shifted toward a remote working culture and flexible scheduling.
If the global homeworking experiment amid COVID-19 has taught us anything, it's that the old work paradigm of "presence = performance" is antiquated, and—coupled with the right digital tools and collaborative mindset—remote work can drive higher levels of engagement, collaboration, and productivity—positive outcomes that we are seeing right across PMI today.
What insights did you and the rest of the leadership team gain from tackling this unexpected challenge?


There were valuable insights for PMI's leadership team that will contribute to new policies and initiatives. For example, we committed to rolling out a new hybrid model of remote and office-based work once COVID-19 restrictions are lifted. This will be our "Smart Work" initiative.
We have also launched more inclusive
minimum global parental leave principles
. These tools will be important to support all employees, and in particular female team members with family or caring responsibilities since, typically, the major burden of care falls upon women.
The old work paradigm of "presence = performance" is antiquated, and remote work can drive higher levels of engagement, collaboration, and productivity.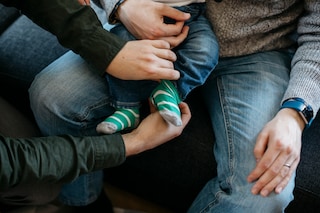 Shifting the focus toward the future, have you identified any trends in I&D that will play a greater role over the next year?

I believe that we will see empathy and inclusive communication becoming requisite skills in leadership and right across organizations moving forward. This will help to ensure that we equip each and every employee to feel the joy of belonging in the workplace—and I believe this can have a positive impact in our society as well.

What's top of your agenda over the next 12 months to continue to drive PMI's I&D efforts forward?
Companies now have an unprecedented opportunity to advance their I&D agenda. In 2020, we launched a virtual "Inclusive Conversations" series with our global employee community and established a number of global employee resource groups (ERGs) to create a shared space for connection and community across PMI. This part of our work is
another development
that will really take hold this year.
Our ERGs to date include one on race, ethnicity, and cultural diversity; one on LGBTQ+ inclusion; and one for women. And we plan to roll out an ERG for parents and one focused on disability inclusion in the coming months.
Strong leadership commitment is also another focus. In fact, each one of our ERGs is sponsored by a member of the senior leadership team. Perhaps our strongest message so far is a recent Inclusive Conversations virtual event that featured a message from our CEO,
André Calantzopoulos, announcing that he had signed up to The Valuable 500
. * By joining a community of CEOs, André committed to a set of actions that will help PMI to continue to advance disability inclusion in the workplace as part of driving inclusive, sustainable growth in a society that serves everyone.
Philip Morris International is changing. To help us shape our future, we need the best talent to join us. Explore the job opportunities are available in your region.


*On May 5, 2021, Jacek Olczak succeeded André Calantzopoulos as CEO of PMI, and Mr. Calantzopoulos became Executive Chairman of the Board.