Welcome to Philip Morris Sabancı Cigarette and Tobacco Inc. (PHILSA), Philip Morris International's (PMI) production company in Turkey.

PHILSA, a 75/25 manufacturing joint venture between Philip Morris and Sabancı Holding, was established in 1991. Inaugurated in 1992, the factory in Izmir-Torbalı has strengthened its reputation as a world-class manufacturer in the tobacco industry, thanks to an outstanding workforce and its state-of-the-art technology. With approximately 1,200 employees, the factory manufactures 250 different cigarette products for the Turkish market and for export to other markets.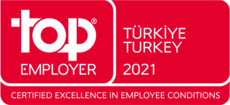 ~1,200
Employees
We put great effort toward managing our business processes with a strong sustainability vision. For this, we implement various social and environmental projects together with all our stakeholders. We take responsible steps towards a world with clean and sustainable resources for future generations by reducing our ecological footprint.

We commit to implement sustainable water stewardship through the main principles of water stewardship. In April 2020, our factory in İzmir obtained AWS Standard Certification while becoming the first factory in Turkey with AWS Certificate. This year we are voluntarily undergoing a surveillance audit against AWS version 2.0, scheduled for October 15 and 16, 2020.
Headquarters
Philsa Philip Morris Sabancı Sigara ve Tütüncülük Sanayi ve Ticaret Anonim Şirketi
Küçükçamlıca Mahallesi, Ord. Prof. Fahrettin Kerim Gökay Cad. No: 58-58/1
Küçükçamlıca – Üsküdar - İSTANBUL - 34696
+90 216 544 30 00
+90 216 544 30 40