Our Science
New research shows GP and pharmacist attitudes to smoke-free alternatives in the UK
2 min read
Results indicate that there is still a lack of knowledge around e-cigarettes and heat-not-burn products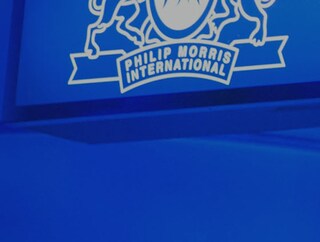 Philip Morris Limited (PML) commissioned a survey of 500 health professionals in the UK – 300 GPs and 200 pharmacists to understand their attitudes towards e-cigarettes and other smoke-free alternatives. The field work was conducted by Research Now (Dynata).

Although 99 percent of the healthcare professionals questioned had an extremely high awareness of e-cigarettes, only 7 percent were aware of the position of Public Health England's position that vaping is a fraction of the risk of smoking and is at least 95 percent less harmful. Nearly one in five (19 percent) considered e-cigarettes to be "very harmful".
When asked about one of the newer smoking alternatives - heat-not-burn tobacco products - nearly four in five (79 percent) of those polled were unaware of the technology, with 66 percent of them not knowing how effective heat-not-burn products can be in helping a smoker to quit.
Over 90 percent of the professionals questioned believed that smokers should be given accurate and scientifically substantiated information about smoking alternatives such as e-cigarettes and heat-not-burn tobacco products, and for smokers to be informed of these alternatives as being less harmful than cigarettes.
This new research shows that in 2019, there is still a lack of knowledge around smoking alternatives.
Mark MacGregor, Director of External Affairs at Philip Morris Limited, comments:
"This new research shows that in 2019, there is still a lack of knowledge around smoking alternatives and the options that are available for smokers who want to quit."
"While health professionals across the country have a huge awareness of e-cigarettes there is still a need for them to get more information about the alternatives available that could help smokers to quit."
"With GPs and pharmacists being the first port of call for many smokers seeking support to quit, it's vital that they are kept fully informed on what alternatives are available."
Dynata (formerly Research Now Group) is the global leader in digital data collection to power analytics and insights. It enables data-driven decision-making for its 3,500 market research, consulting, media, and corporate clients through its permission-based access to millions of deeply-profiled consumers using online, mobile, social media, and behavioral data collection technology platforms. The company operates in more than 35 countries from 21 offices around the globe.