At the core of democracy is the duty of policymakers to consider the public's voice. More than ever, people are demanding to be involved on issues that affect them—from climate change to rebuilding after the pandemic.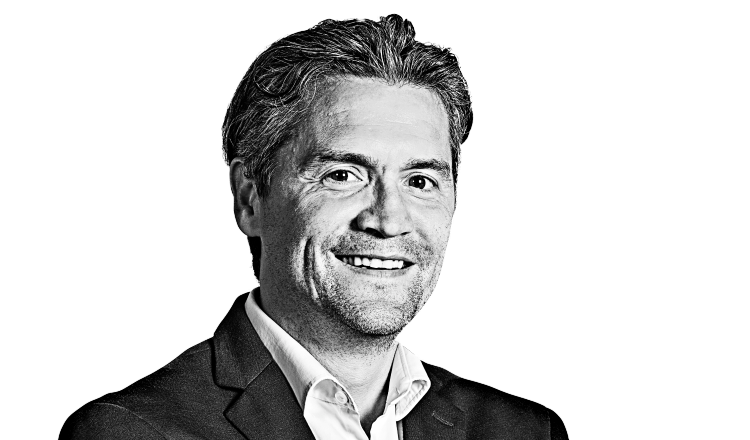 Written by
Gregoire Verdeaux, Senior Vice President External Affairs, Philip Morris International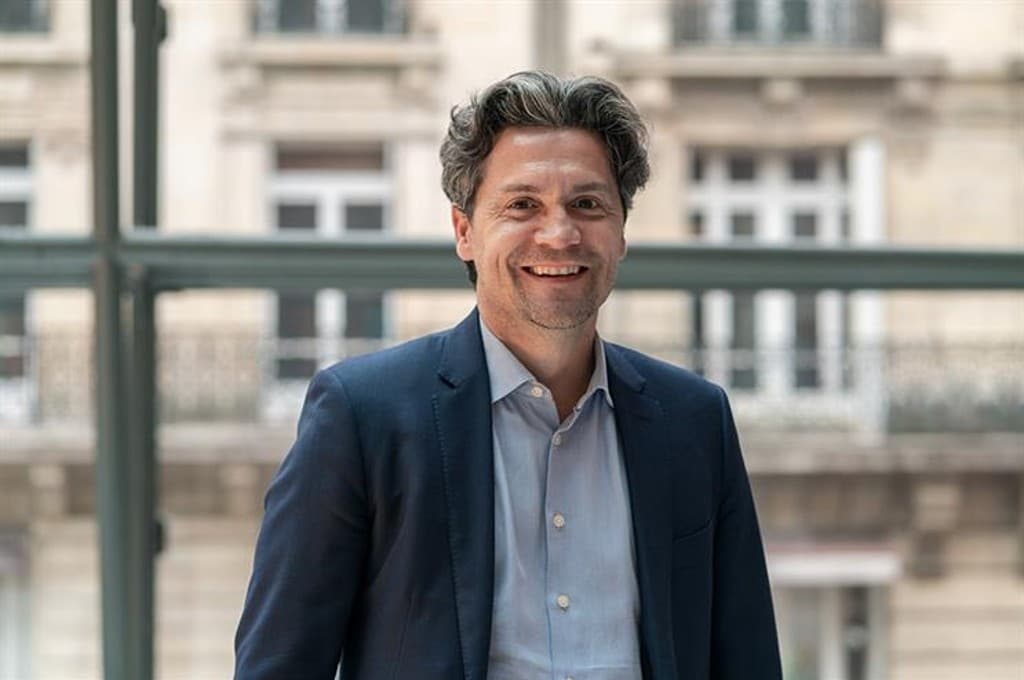 As world leaders convene for the 76th United Nations General Assembly, no longer can experts say: "This is too complicated for you to understand."
Public debate and the exchange of ideas yield public consensus, and when policymakers consider this consensus, collective action occurs. But to ensure that this action is transformative, it needs to be guided by the best available science and fact.
In an era of hyper-personalized media—where it becomes a challenge to distinguish between facts, interpretation, opinions, and misinformation—an open and transparent discourse that considers all the information is necessary if the public are to be reassured. Under the lens of public scrutiny, it's not credible for policymakers to simply rely on the static—and sometimes entrenched—views of a few.
In the tobacco industry, the need for an ongoing comprehensive and collective review of public opinion and the latest scientific data is critical in transforming the industry and for the benefit of public health. As with other global challenges, adults worldwide are calling for greater action and greater inclusion.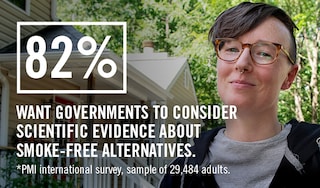 According to an international survey conducted by independent research firm Povaddo and commissioned by PMI, a majority of adults surveyed (82 percent) believe that their government has a responsibility to objectively review and consider scientific evidence about smoke-free alternative products coming from manufacturers such as PMI. Additionally, nearly three-quarters (72 percent) support tobacco companies working with governments, regulators, and public health experts to ensure that smokers have access to and accurate information about smoke-free alternatives.
At Philip Morris International, we strive for transparency as we transform our business to deliver a smoke-free future—inviting policymakers, the scientific community, and NGOs to review and verify our scientific findings.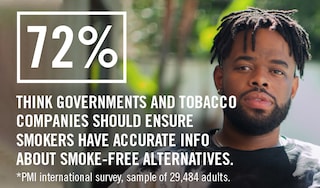 By scrutinizing facts and including all voices, we can achieve public consensus faster and take well-informed collective action against the many challenges our world is facing. Embracing facts, new technologies, and science is our shared responsibility and the least we can do to drive positive change for the world.
United by real facts, we can drive real progress.  
We're delivering a smoke-free future, faster. 
Learn more by watching the interactive story of PMI's transformation.