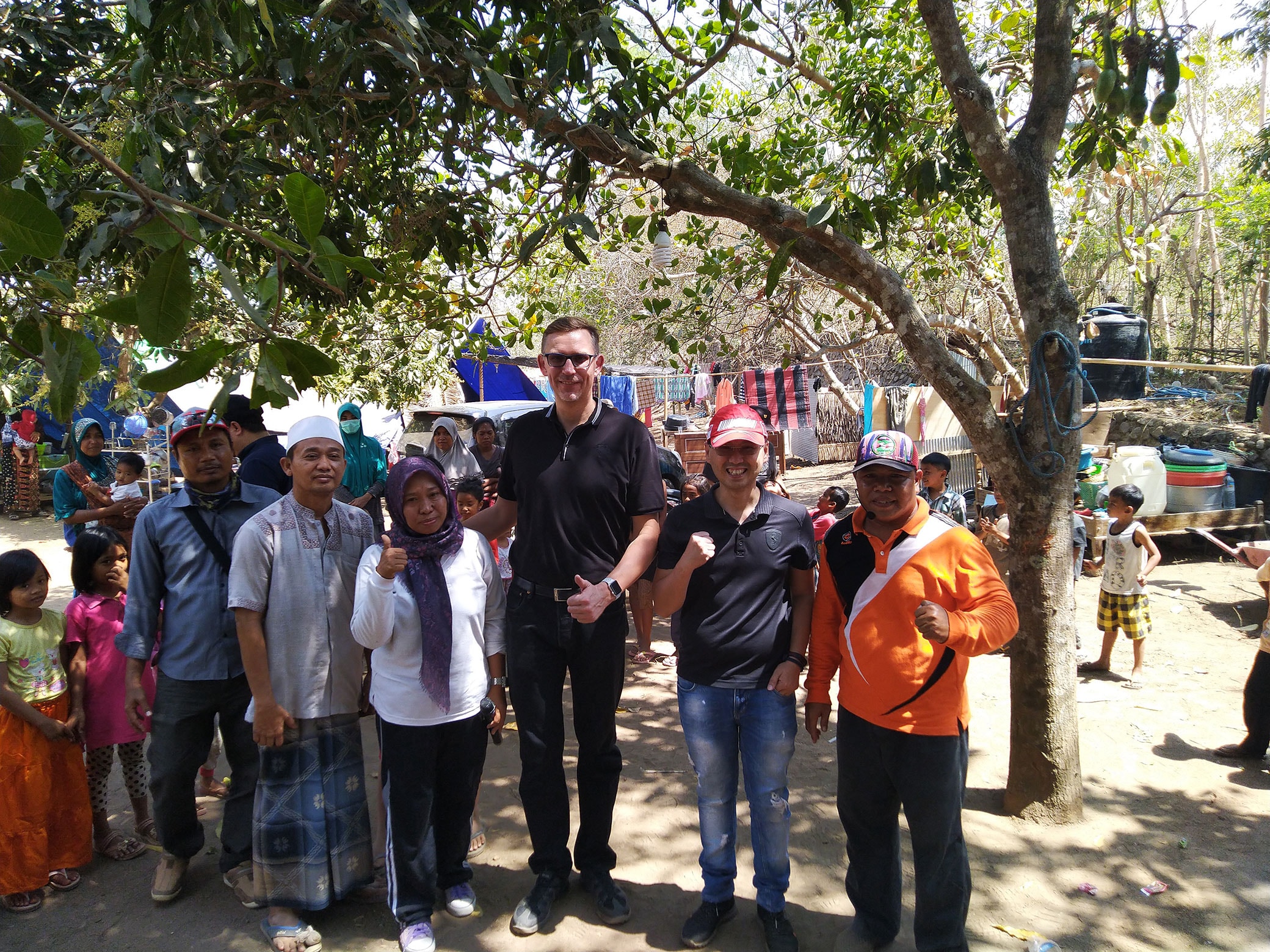 PT HM Sampoerna Tbk. ("Sampoerna"), through the company's social responsibility umbrella program 'Sampoerna untuk Indonesia', distributed a humanitarian aid package worth approximately Rp. 1 billion to earthquake victims on Lombok and Sumbawa Islands, West Nusa Tenggara.

This humanitarian aid consisting of thousands of blankets, face masks and tarpaulins, as well as sanitation equipment and medicines, was distributed to various refugee camps in North Lombok, East Lombok and Mataram. These three regions were severely affected by the earthquake which originated from the Flores Fault.

The distribution of this aid was carried out in coordination with various parties, including the Regional Disaster Management Agency (BPBD), Sampoerna Retail Community (SRC) traditional retailers' community, Sampoerna Volunteers Club and Sampoerna Rescue (SAR) from the disaster emergency response period until the present day.

"Sampoerna synergizes with all stakeholders to provide the maximum contributions to disaster affected victims in Lombok," said Head of Stakeholders, Regional Relations and CSR of Sampoerna, Ervin Laurence Pakpahan, on Thursday (06/09/2018).

Sampoerna also provided aid in the form of tents in Mataram, North Lombok and Central Lombok. Based on reports received to date, many educational and healthcare facilities have not yet recovered, thus the regional government still requires many tents that can be used to support teaching and learning activities, as well as emergency healthcare facilities.

Ervin added, "Sampoerna also supports the social actions carried out by the Sampoerna Retail Community which raised funds under the "SRC Cares for the Lombok Earthquake" banner. This was not all, as SRC also built public kitchen facilities in Mataram, North Lombok and East Lombok and distributed around 7,000 prepared meals to the earthquake victims."

Sampoerna and its partners also aided the psychological recovery of the earthquake victims, which has now become a government priority after the emergency response period ended on August 25, 2018. More than 1,300 earthquake victims in the Mataram and North Lombok regions have participated in this psychological recovery program. In the same area, over 600 Lombok residents also received free health checks.

Ervin stated that Sampoerna is still committed to helping Lombok earthquake disaster management which has now been taken over by the central government. "Sampoerna and its partners continue to help the victims and hopefully our synergy and support can accelerate the earthquake disaster management rehabilitation and reconstruction period, so that community activities in Lombok and the surrounding areas will soon recover and be able to return to normal," he concluded.
– End –
About Sampoerna untuk Indonesia
Sampoerna untuk Indonesia is a series of activities and programs conducted by PT HM Sampoerna Tbk. representing the company's contributions to and participation in advancing the Nation and people of Indonesia, as well as providing inspiration and motivation for the community to do their best for themselves and the Indonesian people. The activities and programs of "Sampoerna untuk Indonesia" cover various fields, including education, women's empowerment, community economic empowerment and disaster emergency response.
About PT HM Sampoerna Tbk. (Sampoerna)
Established in 1913, Sampoerna - an affiliate of PT Philip Morris Indonesia and part of Philip Morris International Inc. - is a leading Indonesian tobacco company, with the main activity of the production and sales of kretek (clove) cigarettes. The company produces a number of well-known kretek (clove) cigarette brands such as Sampoerna A, the legendary King of Kretek Dji Sam Soe, Sampoerna U and Sampoerna Kretek. The company also distributes Marlboro brand cigarettes across Indonesia under a long-term distribution agreement with PT Philip Morris Indonesia. Sampoerna operates seven factories on Java Island and partners with 38 Third Party Operators, with a total workforce - direct and indirect - of around 67,400 employees, the majority of whom work on Hand-Rolled Kretek Cigarette production lines. Sampoerna distributes its products through 106 sales offices and distribution centers throughout Indonesia.