Week of Women
Celebrating International Women's Day by setting an example for the world
31 May 2019
·
5 min read
Not afraid to step outside her comfort zone, advocate for women, optimist: Get to know Melissa Whiting, Vice President Inclusion & Diversity at PMI. *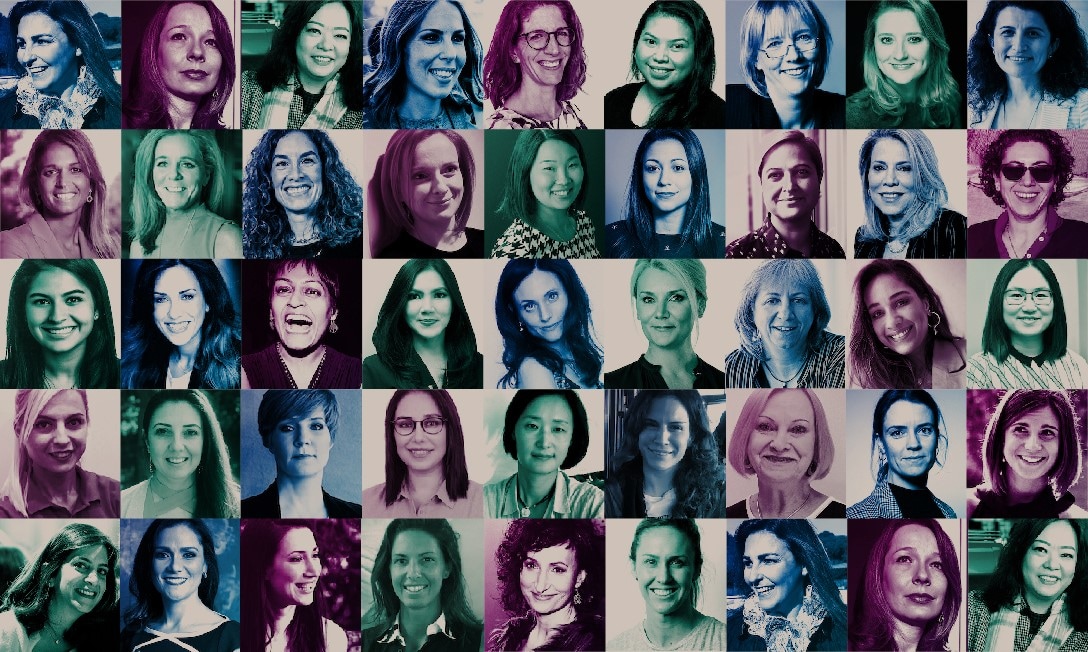 In her role, Melissa Whiting is responsible for inspiring action to increase diversity, inclusion, understanding, and the appreciation of human differences at Philip Morris International.
She is raising the bar
With PMI being the first multinational company to obtain Global EQUAL-SALARY Certification, she has set a new standard. "I'm proud that we are the first company to achieve this independent certification. It indicates that we pay men and women equally for work of equal value everywhere we operate all over the world – literally from Argentina to Indonesia to Egypt. With this intensive certification, we have backed up our commitment and good intentions regarding pay equity with practical action and third-party proof."
She is an advocate for women
PMI is aiming to increase the representation of women in management to at least 40 percent by 2022. While having made good progress in the last few years (as of December 31, 2018, women hold 35 percent of management roles), Melissa recognizes there is still work to be done: "We still have a very male-dominated senior leadership, and it's not uncommon to see meeting rooms of men making decisions without any or only one or two women present. We recognize this is a talent gap that we must close." However, her outlook is optimistic: "We have a strong commitment from the top, signaling its importance as a business priority, and some very proactive, intentional leaders pushing boundaries."
She is curious to try new concepts
"This year, we celebrated International Women's Day (IWD) with our conference Fair Share: The Future of Communicating with Women, an immersive program of presentations and discussions, from internationally recognized women experts and speakers, with 150 men at PMI. That's right, we were flipping the script here – the conference featured the voice of women, but the men of PMI were the audience. Our goal was to foster and encourage an inclusive dialogue about appreciating and understanding how our differences make us stronger and better– especially since this year's IWD theme was #BalanceforBetter. Just the idea alone of holding the conference sparked plenty of debate, which we think is important. We need more curiosity and openness."
She is not afraid of stepping outside her comfort zone
"Having tough conversations is part of my job, and they are never easy. It helps me to think about hiking at high altitude. You learn to be comfortable being uncomfortable and push through. Comfortable is easy, but pushing through the discomfort is where the breathtaking view is."
She is passionate about inclusion and diversity
Melissa believes that inclusion and diversity is a key element in PMI's transformation: "The company is transforming from the inside out – our ambition is to offer better alternatives in the form of smoke-free products to all adult smokers who would otherwise continue to smoke and, ultimately, to create a world where cigarettes become obsolete. To do that, we need to attract and develop the most talented people from the widest pool, with different skills, backgrounds, perspectives, and experiences to challenge each other and the status quo. After all, diverse teams make innovation possible."
She draws inspiration from openness
"I remember a town hall when someone stood up and pointed out that everyone on the panel was white, middle-aged, and male. Of course, the men on the panel knew that. But perhaps they hadn't really 'seen' it. You could see on their faces how having it pointed out to them struck a chord. What inspired me and gave me hope was the fact that this sparked only a little defensiveness and a lot of curiosity and reflection. I think that reflects the company's overall transformation – from the inside out– an increased sense of humility, and an openness to learn and engage."
She's a relentless optimist
Melissa admits that the enormity of her tasks to create a gender-balanced and inclusive workplace at PMI can sometimes be a bit overwhelming. "Then I remember all the women's leadership books I've read about the things women do to sabotage themselves: self-doubt, leaning back. And I think, bloody hell, I can't give up!"
* Melissa Whiting left PMI in October 2021.