PMI receives Global Top Employer certification for the seventh year running
17 Jan 2023
·
4 min read
Our continued excellence in a changing environment has again been recognized.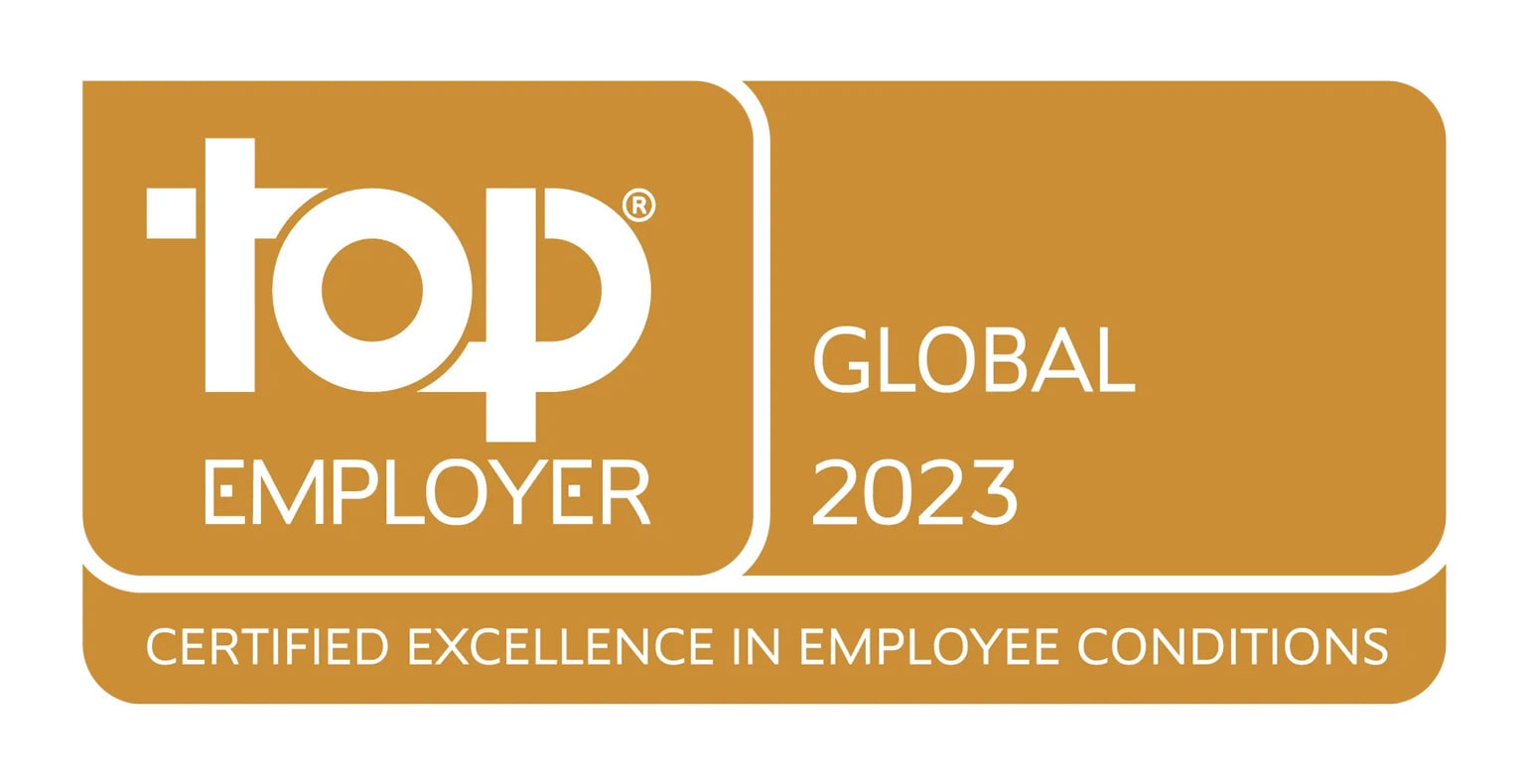 For a seventh consecutive year, Philip Morris International (PMI) has been certified as a Global Top Employer by the Top Employers Institute.
The certification reflects the progress we are making in our transformation, establishing ourselves as an employer of choice.
"We're proud to be one of just 15 international organizations awarded global Top Employer certification for 2023," said Charles Bendotti, Senior Vice President for People & Culture. "It's a recognition of our continued excellence in HR and our agility in meeting the needs of a modern workforce."
Demonstrating our commitment to being a top employer
Part of the certification process required us to demonstrate to independent HR auditors that our company had excelled in six dimensions by answering 350 questions, supported by evidence:
Steer: Business strategy, people strategy, and leadership
Shape: Organization and change, digital HR, and work environment
Attract: Employer branding, talent acquisition, and on-boarding
Develop: Performance, career, and learning
Engage: Well-being, engagement, rewards and recognition, and off-boarding
Unite: Purpose and values, ethics and integrity, diversity and inclusion, and sustainability
The Top Employers Institute recognizes excellence in people practices, and its Top Employer program showcases the best employers around the world.
Our affiliates were also recognized as leading employers in 33 markets across Europe, the Middle East, Africa, and Asia/Pacific.
"This certification reflects the ongoing effort of everyone at PMI to create a workforce that feels valued for who they are," said Bendotti.
Fostering a culture of workplace inclusion and belongingness
One example of our work in the "Unite" dimension outlined by the Top Employers Institute is our commitment to building an inclusive culture and workplace reflective of the world's diversity. In 2022 we supported pioneering academic research as part of our Inclusive Future initiative, which looked at how businesses can better measure inclusion.
Conducted independently by the International Institute for Management Development (IMD), the rigorous academic study explored the methods organizations can adopt to drive lasting cultural change.
"Our vision is to deliver a smoke-free future, alongside expanding into the wellness and healthcare areas. But this can only be achieved if we can harness the energy and passion of all our colleagues around the world," concluded Bendotti. "They are working together to deliver positive change for adult-smokers who would otherwise continue to smoke, and for the wider society."