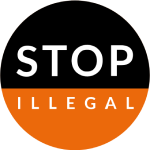 Alvise Giustiniani: A time to reset and rethink our fight against illicit trade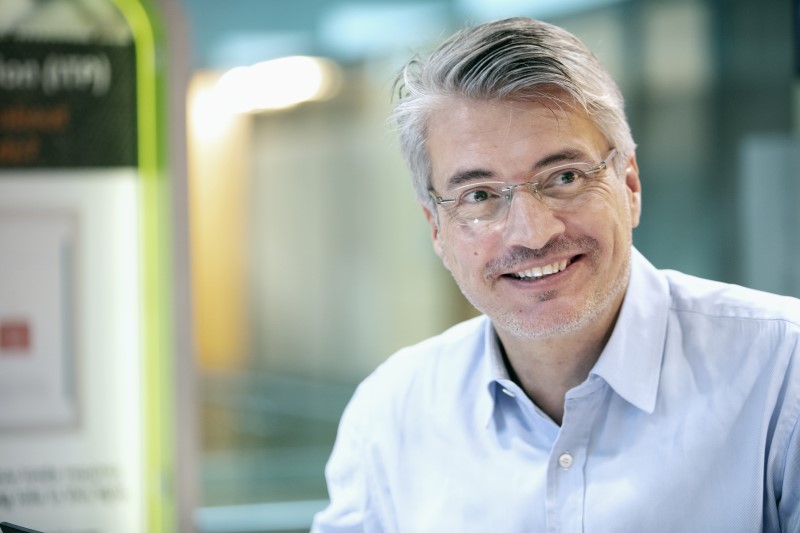 Written by Alvise Giustiniani, Vice President, Illicit Trade Prevention, Philip Morris International
We have had to adapt to a lot this year—not least to an entirely new way of working. I'm sure that my colleagues in illicit trade prevention will agree that attempting to combat a truly global issue while working remotely has been challenging. But we are not the only ones who have been trying to adjust. Criminal organizations profiting from illicit trade have also swiftly adapted and migrated their operations to suit this new environment.
Dwindling economic activity and tighter border restrictions since the outbreak of COVID-19 have made it much harder to move goods around the world. Much like it does the legal economy, this has also impacted the illicit market, which continues to pose a threat to us all.
So, how have criminal organizations been adapting to this, and what does it mean for those of us trying to combat them? A compelling report recently released by the Economist Intelligence Unit identified some of the lasting effects that the COVID-19 pandemic will have on global illicit trade. Here are what I think have been the most significant trends, and how they will define our year ahead.

The shift to e-commerce has been accelerated. In many cases, COVID-19 has accelerated the trend of illicit markets moving toward e-commerce and cyberspace, while also expanding the range of goods being sold online and on the dark web. This will redefine the route of illicit goods to market beyond the pandemic.
Criminals are taking advantage of changes in consumer demand. During the pandemic, we have seen a shift to hygiene products and PPE. Criminal organizations have been quick to pounce on this opportunity by selling these goods, playing on people's fears of the virus. And now, due to increased awareness, consumers may be more likely to continue to buy from illicit sources.
Illicit markets created during the pandemic are here to stay. Once new illicit markets are created and proven to be profitable, it's very difficult to drive criminals out of them. While the demand for PPE will eventually disappear when vaccines become available, the illicit trade of other commodities created during the pandemic will likely remain.
There will be more long-term changes to how the illicit markets operate. There will be a number of longer-term changes to the illicit market that we are yet to see the full impact of. For example, the massive increase in online shopping has placed additional burden on law enforcement and customs organizations. Many of these seemingly small changes will have a massive impact on illicit activity over the coming years.
As anti-illicit trade professionals, we always need to stay one step ahead of criminal organizations. COVID-19 has changed the playing field, and it is clear we have a lot of work to do in understanding the short and long-term impacts on the illicit market.
But as we near the end of the year in a more hopeful mood, I think it is also important to pause and reflect on what we have learned this year, and how these lessons will help us in the year to come.
Firstly, we've seen just how effective collaboration and communication between the public, private, and academic sectors can truly be. I shudder to think of the number of virtual meetings I've attended this year. But I also cannot remember a time when I've spoken to such a wide array of professionals and experts from so many different countries. While the many international anti-illicit conventions will always be crucially important for networking and sharing ideas, the increasing digitization of collaboration means we—and most importantly our knowledge—are now more accessible to one another than ever before.
Secondly, we'll be coming into 2021 with an even greater understanding of how illicit trade negatively impacts society. Too often, issues like human trafficking and drug smuggling are left in the shadows because they impact a relatively small portion of people. This year, we've seen a spotlight shined on how ruthless criminals can be in taking advantage of vulnerable people in difficult situations. I believe that this will encourage even greater efforts to put an end to all forms of illicit trade.
And finally, this truly has been a year of disruption. But, as we've seen countless times, from disruption comes innovation. At PMI we know this well: we have committed to a long process of self-disruption in order to deliver a smoke-free world. This has undoubtedly made us a better and more innovative company.
I am certain we will see a wave of innovation positively impact all industries in the years to come—innovations that we would not have seen had our lives not been upended by the current pandemic. In the world of anti-illicit trade, this could range from better technology to greater collaboration and improved governance and controls. Whatever the innovation, I believe this year will have pushed us further toward our goal of ending illicit trade and delivering on a smoke-free and crime-free future.
But if I have gleaned only one piece of wisdom from this very strange year, it's that finding the time to think about how you approach life is crucially important. Now, and looking to a post-COVID world, it strikes me as an opportune moment for us all to reset and rethink how we can come together to better tackle illicit trade.