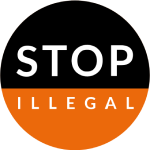 KPMG report shows unprecedented rise in counterfeit cigarettes in the EU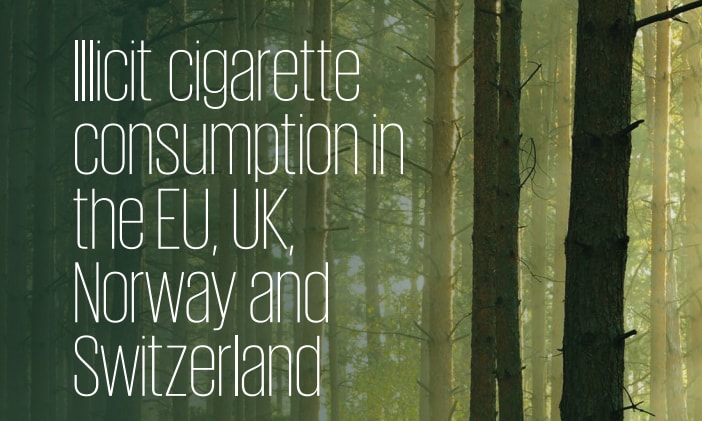 For the first time since 2011, total illicit cigarette consumption increased across the European Union, led by an unprecedented 87 percent surge in the consumption of counterfeit cigarettes last year. This is according to KPMG's latest report analyzing the consumption and flows of illicit cigarettes in 30 European countries—the 27 European Union (EU) member states, as well as Norway, Switzerland, and the U.K. during 2020.
The report, conducted annually by KPMG and commissioned by Philip Morris International (PMI), also aimed to understand the impact of COVID-19 on the illicit tobacco trade.
Overall, illicit cigarettes—which consist of contraband, counterfeit, and illicit whites—accounted for 7.8 percent of total cigarette consumption in 2020, representing 34.2 billion cigarettes. The result is that EUR 8.5 billion in taxes were lost in the EU from the illegal sale of these products.
Through extensive interviews with law enforcement agencies across the EU, KPMG found four key trends:
Illicit trade has continued despite lockdowns and border restrictions over the past 15 months.
Interviews with law enforcement, conducted by KPMG as part of the study, indicate that organized criminal groups continued to move their operations inside the EU borders, as a large proportion of illicit whites and counterfeit cigarettes are believed to be manufactured in illegal factories within the EU. This is further supported by the increasing number of successful raids on illegal cigarette factories by national law enforcement agencies across the EU.
Reduced sea freight activity made it difficult for illicit white cigarettes to enter the EU market, and may have supported the increase in counterfeit cigarette consumption.
Organized criminal groups are using the disruption caused by COVID-19 to enter other sectors.
France remains the EU's largest market for illicit cigarettes
Another worrying trend highlighted in the report was the 5.1 billion (a 609 percent increase) counterfeit cigarettes consumed in France during 2020.
It is due to this record increase alone that counterfeit cigarette consumption in the EU almost doubled in 2020.
Despite this unfavorable development in France, there have been some recent victories in the nation. For example, with the support of agencies such as Europol, French law enforcement successfully dismantled a prominent organized crime group operating in the illicit cigarette space.
In May 2021, the French Gendarmerie and the French Judicial Customs arrested five individuals and seized 250,000 counterfeit cigarettes in a series of raids in the city of Nantes. This action followed a previous phase of the search in April 2021, where seven other members of the same organized crime group were arrested across Nantes, Rodez, and Montpellier. Close to five tons of counterfeit cigarettes were seized, alongside EUR 37,000.
The investigation was carried out in the framework of the European Multidisciplinary Platform Against Criminal Threats (EMPACT) and was supported by Europol's Analysis Project Smoke. Its success further underpins the need for collaborative efforts when taking down criminals and the positive outcomes a joint approach can attain.
Working together to stop criminals in their tracks
In light of KPMG's findings, PMI has called for public and private representatives to jointly combat illicit trade. Alvise Giustiniani, PMI's Vice President for Illicit Trade Prevention, said: "The boom in counterfeit cigarettes is deeply concerning. It shows just how important it is that law enforcement, governments, and trademark owners come together as one to address and eradicate the illicit trade in Europe and beyond."
He added, "Eliminating illicit trade is particularly important within the context of PMI's transformation toward a smoke-free future. We need to continue working in partnerships to address any potential illicit trade threats, including in our novel products. Compliance with the law and effective enforcement against criminals profiting from illicit trade are absolutely essential."
Ongoing collaboration is key to identifying the criminal organizations profiting from illicit cigarettes and stopping them in their tracks—as we have seen recently in France and across the Netherlands and Poland. It is critical that the EU's law enforcement agents and officials continue to develop coordinated responses, taking a collaborative approach in combating the manufacturing, transportation, and consumption of illicit cigarettes.
Read the full KPMG report on illicit cigarette consumption in Europe.