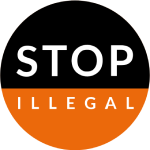 The hidden cost of illicit trade
Written by Alvise Giustiniani, Vice President of Illicit Trade Prevention, Philip Morris International
According to the World Health Organization (WHO), 600 billion illicit cigarettes are sold globally every year, which is around 11 percent of the total consumption. Cigarettes are one of the most illegally trafficked goods in the world. The value of the illicit tobacco trade is estimated to be greater than that of the illicit trade in oil, wildlife, timber, the arts and cultural property, and blood diamonds combined.
Why is this such a burgeoning trade? In short, because of high profits and relatively minimal risk. The price and tax levels of cigarettes vary greatly between countries. And the penalties for smuggling cigarettes in some countries are far lower than for crimes such as smuggling drugs or firearms.
This is bad news for society. It deprives governments of badly needed revenues. If this wasn't bad enough, the heavy profits fund organized crime and terrorism, among other things.
This is a point I made at a recent conference in Brussels on Smuggling, Counterfeiting and Terrorism Funding, hosted by the Robert Schuman Foundation.
If you are reading this and think it is alarmist, then think again.

Recent arrests in the Mediterranean show that groups linked to Islamic fundamentalists are involved in people trafficking funded by tobacco smuggling.

A 2016 U.S. government report claims that Hezbollah financed its activities in part by using shell companies in North Carolina to smuggle cigarettes.

Testifying before the U.S. Senate, Dr. Emanuele Ottolenghi of the Foundation for the Defense of Democracies claimed that Hezbollah's involvement in the illicit tobacco trade dates all the way back to the 1990s.

The Royal United Services Institute (RUSI) and KPMG show in a recent report how organized crime groups exploit free-trade zones, online marketplaces, and postal and courier services to move counterfeit and contraband cigarettes relatively unimpeded.

It has been suggested that one of the Kouachi brothers who killed the cartoonists of the magazine Charlie Hebdo in France, also made money by selling cigarettes.

The list goes on and on. The evidence is unarguable. The need, therefore, is great. We must counter the illicit traders for the good of society.
What can be done about it? My main recommendations would be these:

Using research and intelligence to better understand the problem and its drivers
Tougher penalties on those involved in illicit trade
More resource–both human and financial–devoted to enforcing laws
An efficient tracking and tracing system based on open standards and leveraging digital solutions
Campaigns that raise public awareness of the problem and its impact on society
More cooperation between the private and the public sector to ensure effective enforcement of existing laws, improvement of judicial system, and sharing of intelligence.
Here's a short video summary from me on the conference.