2021 Virtual Investor Day
SPEAKER
COMMENT
SLIDES

André Calantzopoulos, Jacek Olczak, Emmanuel Babeau

Full transcript (Including Q&A)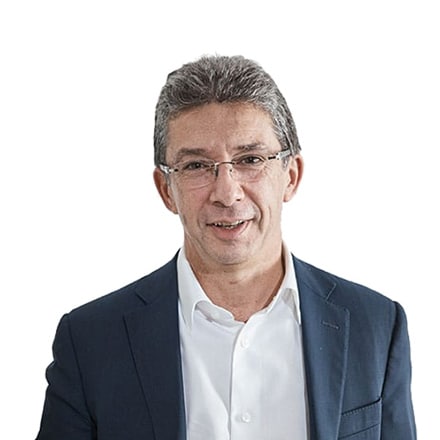 André Calantzopoulos
CHIEF EXECUTIVE OFFICER
Mr. Calantzopoulos was appointed chief executive officer in May 2013. Mr. Calantzopoulos was named Chief Executive Officer and was elected to the Board of Directors on May 8, 2013. He served as Chief Operating Officer from our spin-off on March 28, 2008 to May 8, 2013. Mr. Calantzopoulos was PMI's President and Chief Executive Officer between 2002 and the date of the spin-off. After joining the company in 1985, he worked extensively across Central Europe, including as Managing Director of PM Poland and President of the Eastern European Region. Mr. Calantzopoulos holds a degree in electrical engineering from Swiss Federal Institute of Technology in Lausanne and an MBA from INSEAD in France.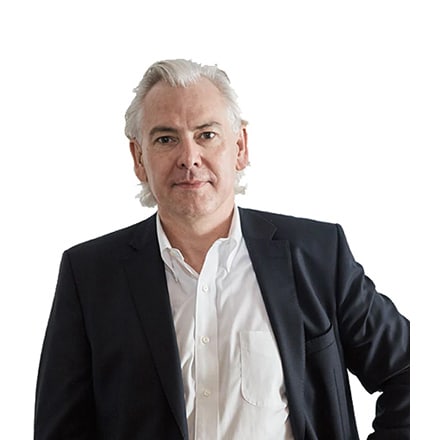 Jacek Olczak
CHIEF OPERATING OFFICER
Mr. Olczak became chief operating officer in January 2018. Mr. Olczak joined Philip Morris Polska in 1993 as Manager, Finance and Administration. After serving as Manager, Internal Controls in 1995 in Lausanne, Switzerland, Mr. Olczak returned to Poland in 1996 where he held various positions in finance, sales, and operations. Between 2002 and 2006, Mr. Olczak worked extensively across Central Europe and the Baltic States, and in 2004 was appointed Managing Director, Poland & Baltic States. In October 2006, he became Managing Director, Germany & Austria, and from April 2009 until July 2012, he served as President of PMI's European Union Region, responsible for managing our operations. From August 2012 until his current appointment, Mr. Olczak held the role of Chief Financial Officer. Prior to joining PMI, Mr. Olczak worked for BDO Binder Sp. z o.o. in London and Warsaw. Mr. Olczak holds a master's degree in economics from the University of Lodz, Poland.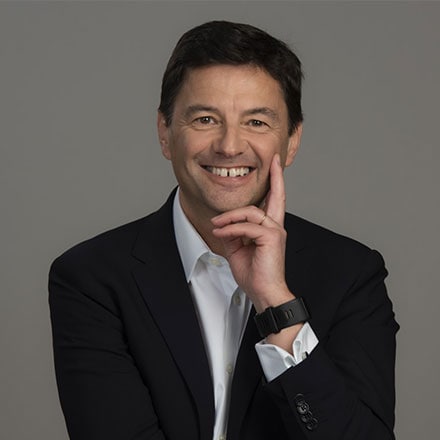 Emmanuel Babeau
CHIEF FINANCIAL OFFICER
Prior to joining PMI, Mr. Babeau spent over a decade at Schneider Electric, where he served as Deputy CEO in charge of Finance and Legal Affairs. He had joined Schneider Electric as Executive Vice President Finance and a member of the Management Board in 2009. From 1993 to 2009, he worked at Pernod Ricard. Having started at the company as an Internal Auditor, and subsequently moved through several executive positions, both locally in France and abroad. As Chief Financial Officer and Group Deputy Managing Director, Mr. Babeau supervised Finance, Information Systems and Industry Administration. He had initially started his career at Arthur Andersen in 1990. Mr. Babeau also sits on the board of Sodexo S.A. He previously served on the board of Sanofi S.A. and has been Vice Chairman of the board of Aveva plc. He holds a degree from the École Supérieure de Commerce de Paris.
Nicholas M. Rolli
Vice president, investor relations and financial communications

Nicholas M. Rolli was appointed Vice President, Investor Relations and Financial Communications, Philip Morris International Inc. (PMI) on March 29, 2008, following its spin-off from Altria Group, Inc. (Altria). Mr. Rolli previously served as Vice President, Investor Relations and Financial Communications at Altria from September 1, 1998. Prior to that he served as Director, Financial Communications since March 1993. Mr. Rolli joined Altria as Manager, Financial Communications in 1987. Before joining Altria, Mr. Rolli was Manager, Investor Relations for Colgate-Palmolive Company from 1979 to 1987.
A native of Verona, New Jersey, Mr. Rolli graduated from Seton Hall University in 1976 with a B.S. in Accounting. He is a member of the National Investor Relations Institute (NIRI), a former member of the Board of Directors of the NIRI-NY Chapter and a member of the Senior Roundtable of NIRI.