HERE'S THE FACT:
SMOKE IS THE MAIN PROBLEM
Smoking is harmful and causes serious disease. The main problem is the smoke itself.
When a cigarette is lit, it reaches high temperatures and produces approximately 6,000 chemicals. Around 100 of these have been identified by leading public health agencies as harmful or potentially harmful. The high levels of these chemicals in cigarette smoke are the primary cause of smoking-related diseases.
By eliminating combustion, innovative alternatives can deliver nicotine without smoke or ash. These products, whilst addictive and not risk-free, have the potential to significantly reduce the average levels of harmful chemicals compared to cigarettes.
HERE'S THE FACT:
THE BEST CHOICE IS TO QUIT CIGARETTES AND NICOTINE ALTOGETHER
Everyone knows smoking is harmful and addictive. The best choice for any smoker is to quit cigarettes and nicotine altogether. Whilst many people do quit, those adults who don't deserve accurate information about smoke-free alternatives, and the science behind them.
There are some common misconceptions that can lead to confusion around smoke-free alternatives. This website provides factual information that may be relevant to adults considering moving away from cigarettes to smoke-free alternatives.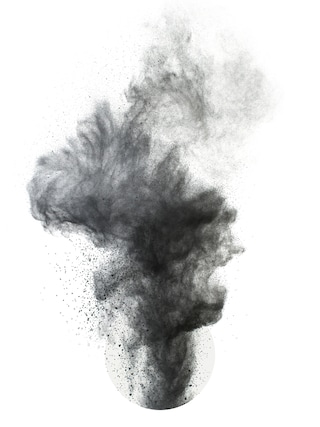 WHAT IS "TAR," AND WHAT HAPPENS IF YOU REMOVE THE COMBUSTION OF TOBACCO?
One of the most harmful elements of cigarette smoke is what many people refer to as "tar." Tar is a standardized machine-tested weight measurement for the particulate residue from cigarette smoke after nicotine and water are subtracted. It is not an additive, nor is it the same as the substance used on roads.
Tar, nicotine, and carbon monoxide yields for the same cigarette brand can vary due to differences in the testing methodology used by various public health agencies, and these testing methods do not accurately replicate actual smoking behavior. Therefore, an increasing number of public health agencies, such as those in the European Union, are moving away from printing these metrics on cigarette packs over concerns they could be misleading to consumers.
Tar is generally not used as a measurement in connection with smoke-free alternatives— such as heated tobacco products, ecigarettes, and snus—because they are fundamentally different from cigarettes, since they do not burn tobacco. The absence of smoke should avoid the creation of solid particulate matter and can lead to a significant reduction in the average levels of harmful chemicals compared to cigarettes. This should be substantiated on a product-by-product basis
Whilst addictive and not risk-free, if scientifically substantiated, smoke-free alternatives can be a much better alternative to continued smoking.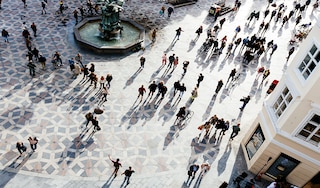 HERE'S THE FACT:
THE NUMBER OF SMOKERS WORLDWIDE IS PREDICTED TO REMAIN ABOVE 1BN UNTIL AT LEAST 2025
The harm caused by smoking cigarettes is well known, but over one billion people still smoke—and that number isn't expected to change significantly by 2025, according to WHO estimates.
The best option is always to quit tobacco and nicotine altogether, but many will not. Confusion about smoke-free products is preventing adults, who would otherwise continue smoking, from switching to science-backed better alternatives.

We all have choices
Choices are part of the fabric of everyday life - of course, some are more complex than others. The best choice a smoker can make is always to quit.
But there are many who don't. These smokers should know that another choice exists for them too.
"Once I quit, it was really exciting to feel like I was progressing and making better choices."
When backed by science and made to a high standard, smoke-free products are a better choice than continued smoking because they deliver nicotine without burning.
Burning produces smoke that contains many harmful chemicals, and these chemicals are what primarily cause smoking-related disease.
Giving adults —who would otherwise continue smoking—the option to use products that deliver nicotine without burning, could encourage them to make better decisions.
Learn more about how smoke-free alternatives can end smoking for good.
WHY IS PHILIP MORRIS MISR LLC DOING THIS?
Smokers understand that smoking is harmful. But too few smokers understand that the main problem with cigarette smoking is the smoke itself. Where there is no burning, smoke is not produced. Therefore, whilst not risk-free, science-backed smoke-free alternatives have the potential to significantly reduce exposure to harmful chemicals compared to cigarettes.
Independent research carried out on behalf of PMI showed 43 percent of respondents are confused about what they've seen, read, or heard relating to smoke-free products. Yet 76 percent of smokers would consider switching to less-harmful alternatives if they had clarity on how they differ from cigarettes, and the science behind them.
Understanding the problem with burning— and the role of nicotine—are important considerations for adults who would otherwise continue smoking. It can help them to make informed decisions about whether to switch to a better alternative to cigarettes.


The site is operated for the purpose of providing general factual information about these issues, and to address misconceptions about smoke-free innovations. The site is not operated for advertising or marketing purposes. The material on this site should not be regarded as an offer to sell, or a solicitation of an offer to buy, any product of Philip Morris Egypt.

i 1. WHO global report on trends in prevalence of tobacco smoking 2000-2025, 2018.
ii The Philip Morris International online survey was conducted by Povaddo from December 8 to 24, 2020. In total, 22,507 adults of the public age over the age of 21 participated from 20 different countries and territories (Argentina, Australia, Brazil, Germany, Hong Kong, Israel, Italy, Japan, Korea, Mexico, Mexico, Netherlands, Norway, Philippines, Russia, Spain, South Africa, Taiwan, United Kingdom, United States of America, Vietnam). About 900 adults from the public and 200 adult smokers contributed to research from each country and territory.