Director of Commercial Development receives prestigious business award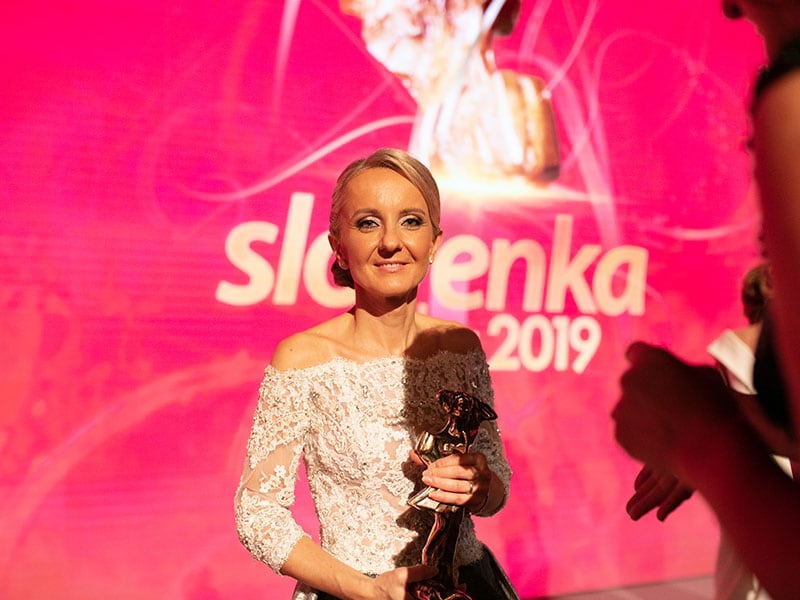 Andrea Gontkovicova, director of commercial development for Philip Morris International's (PMI) affiliate in the Czech Republic, Slovakia and Hungary, has been named Slovakia's Woman of the Year 2019 by Slovenka Magazine at an impressive award ceremony on May 5 attended by Slovakian President Andrej Kiska.

Now in its 11th year, Slovakia's Woman of the Year Awards program, run by the weekly magazine Slovenka, recognizes impressive women nominated by their peers for their work and inspiration to society. PMI's Andrea Gontkovicova was voted not only the winner of the "Business and Management Woman of the Year" category, but also earned the title of "Slovak Woman of the Year 2019" by the independent judging panel.

Speaking upon receiving the reward, Gontkovicova commented: "I like big tasks that move things forward. But the biggest professional task I have ever had in my life is the current one. I have the opportunity to work in the area of tobacco product innovations and bring products to adults who smoke in Slovakia, which are not risk free, but have the potential to reduce the harm compared to continuing to smoke cigarettes."

Since joining PMI more than 20 years ago, Gontkovicova has risen from being an assistant to now leading the company's commercial development for the regional cluster for Slovakia, Czech Republic and Hungary. Her career progressed fairly quickly early on when she became head of corporate affairs in Slovakia. She then moved to Lausanne, Switzerland, to join the company's global corporate affairs team, and then to Prague in the Czech Republic to lead PMI's innovation and commercial development across the three countries.

Welcoming the news, Charles Bendotti, PMI's senior vice president people & culture noted: "We are incredibly proud of Andrea and the many inspiring women like her at PMI who are successfully shaping our business transformation to accomplish our vision of a smoke-free future. Andrea's achievement as Slovak Woman of the Year 2019 and Slovak Business and Management Woman of the Year is a double recognition of her professionalism and leadership not only in Slovakia but also across PMI providing inspiration and motivation for the many up-and-coming female talents today at PMI as we strive to build a more inclusive, gender-balanced workplace."

Throughout her career, Gontkovicova has encouraged people to "have big eyes and daring dreams." In her personal aspirations, she has striven to push herself so she could follow her goal of becoming a leader. She has been committed to helping PMI become an inclusive and diverse workplace and is now helping the company #unsmoke the world—encouraging smokers to quit and, for those who don't quit, to change to a better alternative to continued smoking in the form of the less harmful smoke-free products that are available.