Philip Morris International wins double Gold at the Employer Brand Management Awards
17 Sep 2021
·
3 min read
Our company was presented with two prestigious accolades in recognition of our #MakeHistory employer brand as we accelerate our progress towards a smoke-free future.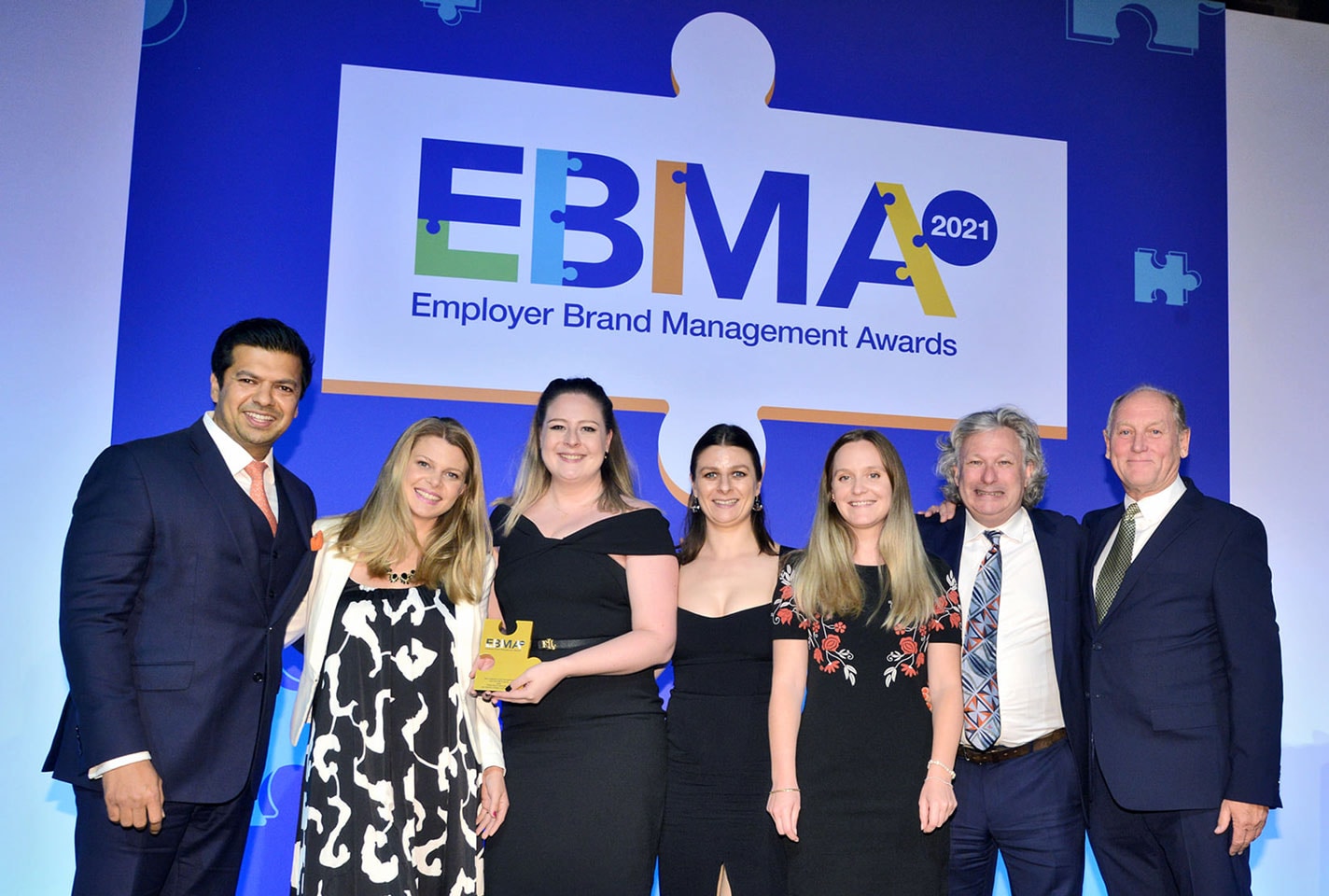 Philip Morris International (PMI) has won two Employer Brand Management Awards for our #MakeHistory value proposition to prospective employees.
We were honoured with Gold awards for 'Best management of the employer brand following a change of mission, positioning, or management' and 'Best employer brand management from the FMCG sector' at the London ceremony.
"We are incredibly proud to be recognised for our work on #MakeHistory," said Nimai Swaroop, PMI's Global Director—Employer Branding & Talent Engagement.
"We are confident that our employer brand reflects the huge transformation at PMI and inspires our colleagues, both current and future, to be part of our vision towards a smoke-free future."
Highly competitive
For six years, the Employer Brand Management Awards have been setting the benchmark for excellence in employer brand activity.
Despite the unprecedented challenges for teams in the employer brand space posed by the COVID-19 pandemic, the 2021 awards received a record number of entries.
Each entry was analyzed by the awards' panel of independent expert judges, who selected the campaigns and companies that demonstrated true creativity, innovation, and dedication to retaining and attracting talent over the past year.
#MakeHistory
Following extensive research and analysis during the development of PMI's Employee Value Proposition (EVP), we launched our new employer brand #MakeHistory in 2020.
It was designed to illustrate how people at PMI are driving change, encouraging prospective employees to play their part in our transforming company's quest for a smoke-free future.
The campaign's mission statement reads: "We're proud to be the first tobacco company to commit to a smoke-free future.
"It's a monumental change—one that touches every team in our company. Join us, and you'll have the opportunity to achieve great things, shape the future, and share ideas with some of the best minds in the business.
"If your ambition matches ours, and you're ready to build a smoke-free future with courage and curiosity, the opportunities are endless. You can make an impact that will last for generations. Join us and make history."
Continuous evolution
PMI is committed to stop selling cigarettes as quickly as possible, turning our focus on scientifically substantiated smoke-free innovations that are a far better choice for adults than continued smoking.
It's our aspirational aim for more than 50 percent of our total net revenues to come from these products by year-end 2025.
Our transformation is gathering pace, accelerated by the outstanding pool of talent we've assembled—and continue to attract.
• Discover how PMI is living its purpose with #MakeHistory here.