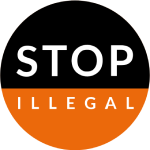 Award-winning anti-fraudulent goods campaign leverages partnerships to combat illicit trade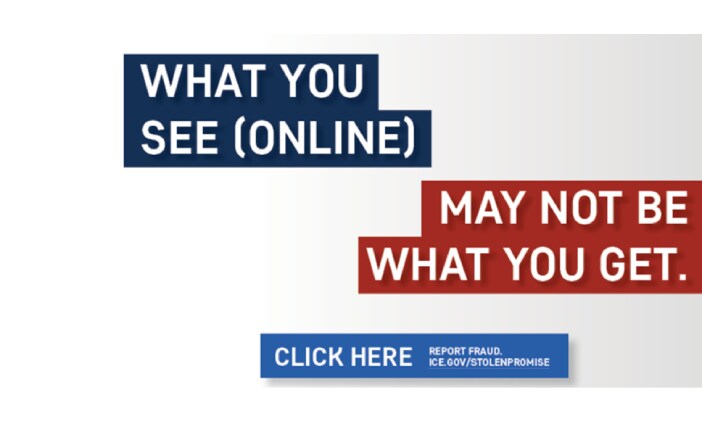 Recently, Philip Morris International (PMI) received a Partnership Award from the U.S. Department of Homeland Security (DHS) for a campaign to combat illicit trade amid the COVID-19 pandemic. The campaign was also recognized by the 2020 MarCom Awards, winning three strategic communications awards in the categories of "Communication Program," "Corporate Social Responsibility," and "Public Service Announcement."
An evolving landscape
Since the early days of COVID-19, there has been an uptick of reports of criminals exploiting the pandemic gripping the world.
COVID-19 has provided "fertile ground" for a surge in fraud, fueling every aspect of illicit trade, from illicit wildlife to counterfeit medicines. Black-market operators have adapted their illicit supply chains, with many pivoting to capitalize on nationwide demands for medical equipment. Opportunistic criminals have expanded their empires to exploit critical needs, with many illicit routes to market running in parallel to established channels to distribute wares. Often the legitimate routes themselves have been infiltrated.
As governments and health authorities have rushed to secure sufficient personal protective equipment (PPE) to protect health forces and patients, illicit networks have taken advantage of shortages to sell fraudulent goods and deceive the public. Alongside increases in suspicious websites claiming to sell regulator-approved masks and gloves, a proliferation of fake safety certifications have appeared. In some cases, buyers are tricked into paying for items that fail to meet crucial safety standards. In others, scammers lure victims to pay upfront for orders that never arrive.
In response, a coalition of private sector partners, led by Philip Morris International (PMI), has joined forces, to educate opinion leaders, policymakers, and the broader American public with an awareness-raising campaign highlighting federal government resources available to report and safeguard against counterfeit goods.
Award-winning anti-fraudulent goods campaign
Launched on July 13 2020, the COVID-19 Anti-Fraudulent Goods Campaign, is deploying a simple message: "What you see online may not be what you get," it aimed to educate audiences to become more alert for and vigilant toward inferior and fraudulent goods. It was supported by a wide range of subject matter experts and organizations, including:

U.S. Chamber of Commerce
United States Council for International Business (USCIB)
Transnational Alliance to Combat Illicit Trade (TRACIT)
Merck & Co., Inc.
Procter & Gamble Company
Tommy Hilfiger
Under Armour
SAS
Anti-Counterfeiting and Product Protection Center at Michigan State University
Luna Global Networks

At the core of the campaign, digital advertisements stressed the importance of vigilance toward inferior and fraudulent goods. These aimed to educate consumers on the issues at hand and direct them to U.S. Department of Homeland Security (DHS) resources that could empower them to protect themselves.
Using paid media focused on the U.S. states hardest hit by PPE fraud, advertisements drove traffic to DHS resources that aim to help people distinguish genuine products from illegitimate ones and detect fraudulent activity. This was complemented by a range of activities including advertisements and radio segments, sponsored speaking arrangements, targeted earned media engagement, and virtual webinar events. To date, the campaign has driven nearly 220,000 clicks to DHS resources for recognizing and reporting fraud.
Paying a heavy price
To date, there have been over 1,600 COVID-19-related seizures of prohibited test kits and medicines, counterfeit masks, and other equipment, with reports of significant numbers of counterfeit and non-compliant masks and respirators appearing. This not only amounts to significant financial losses for legitimate providers, but also more importantly, when genuine goods fail to reach those they need to protect, their security is put at risk.
Besides putting the public in jeopardy, fraudulent sales threaten legitimate manufacturers' and sellers' reputations and incomes. Some sellers are claiming false affiliation with reputable brands, damaging their intellectual property rights. Others sell counterfeit products at highly inflated prices. A key issue here is that this behavior damages consumer trust, and in turn increases public skepticism over the legitimacy of products. This sends shockwaves of uncertainty at a time when consumers need these items the most.
A winning combination
Effective solutions require collaboration. By pooling resources and sharing intelligence and skill sets, this private sector coalition played a vital role in educating and empowering audiences to spot fraudulent goods, and in turn, reduce criminal networks' reach. Applying their expertise to a topical issue meant lessons learned from safeguarding their own brands and products could support the public sector at a time of critical need.
The campaign's success also lay in targeting multiple audiences at once. The consistent, integrated communications campaign gained maximum reach and resonance, and, supported by the coalition of household names working collectively with the public sector, shone a light on COVID-19-related fraud.
"The rise of fraudulent and criminal activity has been a disturbing and unwarranted consequence of an already devastating pandemic—a consequence that continues to line the pockets of criminal networks," commented Hernán Albamonte, PMI's head of Illicit Trade Prevention in the U.S. "The importance of a collaborative, cohesive network is clear: As criminals diversify, we cannot afford to be siloed. As the illicit trade landscape continues to evolve at a rapid pace, the private sector must continue to step up. Only by joining forces and leveraging our expertise to address this complex field will we ensure societal interests are protected and perpetrators are stopped."
In addition to three accolades at the 2020 MarCom Awards, PMI received a DHS award for leading the initiative. Alongside highlighting PMI's "efforts in protecting American consumers and businesses," the award recognized the company's contribution to educating lawmakers through the Illicit Trade Prevention certification course organized and hosted for U.S. law enforcement agents.
For more information please visit the PMI Newsroom and subsequent media coverage of the announcement.