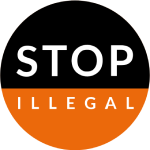 Illicit tobacco has a termite problem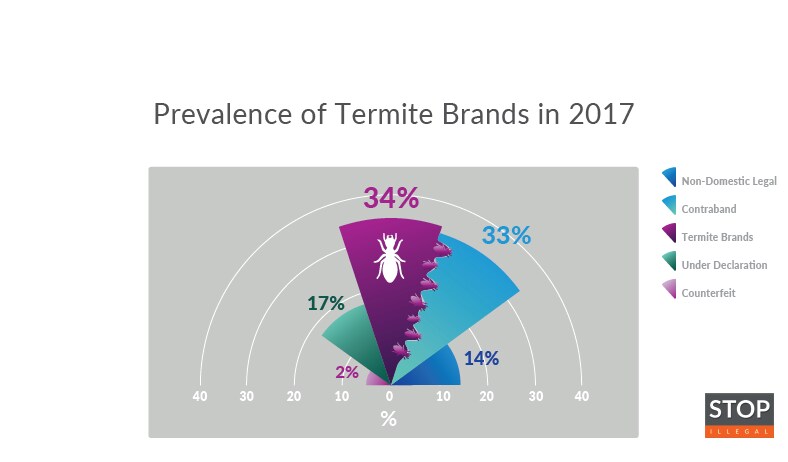 Written by Mustapha Ramli, Project Manager for Illicit Trade Prevention Insights & Business Development, Philip Morris International
The global trade of illicit tobacco has decreased in recent years, thanks to the efforts of organizations cooperating across the public and private sectors. This is one of the key findings of the recent KPMG Project Sun Report, which was released last month.
This annual report looks at how prevalent illicit tobacco is across the EU, Norway, and Switzerland. It shows that there has been a fall in almost all forms of illicit tobacco. Most notably, counterfeit and contraband cigarettes have seen a significant drop. The report credits, among others, effective anti-illicit trade legislation that has passed through a number of multinational bodies, such as the European Commission.
However, wider analysis shows that one form of illicit tobacco is still on the rise across the globe. Reports by the OECD and Oxford Economics have shown that illicit whites have become an increasingly prevalent issue in a number of regions. They are cigarettes that have been produced in factories that may also supply legitimate companies. However, traffickers divert them into the black market, and therefore avoid taxation and duties by transporting them illegally around the globe. Recently, illicit whites are being labeled as "termite brands."
Why call them termites?
Simply because of how they are eating into the legal trade of cigarettes and have rapidly spread across the world, including through loopholes in Free Trade Zone regulation. Termites are also taking over other forms of illegal cigarettes, eating away at their share of the total volume of illicit tobacco. More than one in three (34 percent) illicit cigarettes are now termite brands, taking over contraband to become the most prominent form of illicit tobacco globally.
So the good news is that illicit tobacco is on the decline, hurting the criminals who profit from it. The bad news is that there is still a form of it that is on the rise. Termite brands show how smugglers can adapt quickly to anti-illicit legislation. Those fighting them need to adapt too, and continue to apply the pressure. Measures such as enhanced transparency and regulation within Free Trade Zones and increasing the awareness of illicit trade in all its forms amongst border control will go a long way to help. The focus now has to be the fight against termite brands As anyone who has come up against the insects in real life will know it's not an easy battle to win. But win we must.
Interested in learning more about termite cigarettes and other forms of illicit tobacco? See below for related links and terminology.
Terminology—the five types of non tax paid:
Contraband (CB): Genuine products that have been either bought in a low-tax country and which exceed legal border limits or are acquired without the payment of the required taxes. They are then exported to be illegally re-sold (for financial profit) in a higher-priced market.
Counterfeit (CF): Cigarettes that are illegally manufactured but claim to be a genuine brand and sold by a party other than the original trademark owner.
Illicit Whites/Termite brands (IW): Cigarettes that are usually manufactured legally in one country/market but which the evidence suggests have been smuggled across borders during their transit to the destination market under review where they have limited or no legal distribution and are sold without payment of tax.
Non-Domestic Legal: Product that is brought into the market legally by consumers, such as during a cross-border trip.
Under Declaration: Tobacco products that are produced and distributed in the same country, a portion of which is not declared to the domestic tax authorities.

Related links:
Fighting Illicit Trade: Free Trade Zones, Phillip Morris, July 2018.
A Hazy Crisis: Illicit Cigarette Smuggling in the Osce Region, Commission on security and cooperation in Europe, July 2017.
Expiry of the agreement with Philip Morris International, European Commission, July 2016.
A closer look at "Cheap White" cigarettes, Tobacco Control, September 2015.