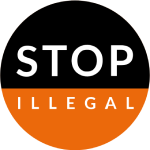 Online illicit trade is more than just the dark web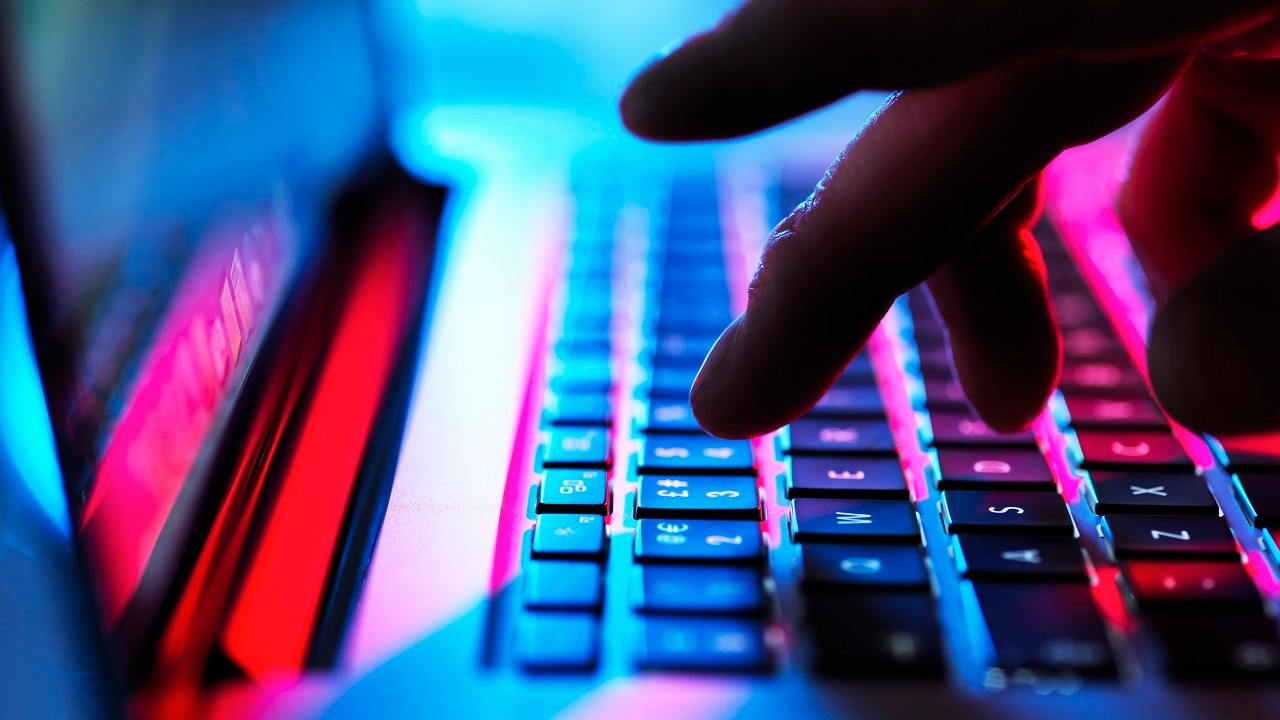 Most people have likely heard the term "dark web." Even if they can't explain it fully, they likely know it for what it represents: a well-hidden digital playground for predators, identity thieves and, perhaps most relevant to STOP ILLEGAL, traffickers in all manner of illegal and counterfeit goods and services.
Media coverage of events such as the shutdown of the Silk Road platform has focused more attention on the dark web as a nebulous environment favorable to the development of numerous illegal activities. But as significant as it is, it is not the only online space being exploited by black marketeers.
Dark web as a crossroad of illicit trade
The dark web is certainly appealing to criminal organizations that seek to profit from illicit trade. It's not visible to casual users, since it is not accessible through traditional search engines, and ensures anonymous navigation through the use of specific tools. The rise of cryptocurrencies has added to its appeal to criminals since they allow users to keep their identities and purchase histories hidden.
Precise data is hard to come by, but a 2017 report by Europol estimated that 65 percent of illicit trade on the top dark web platforms was drug-related. The report studied 89 dark web marketplaces (also known as cryptomarkets) and found that three-quarters of drug-related trade focused on the sale of narcotics—about 5 percent of that involved offers of illegal prescription drugs. Other illicit products such as weapons, fake documents or counterfeit cash can also be found on the shadowy corner of the internet.
Nonetheless, the dark web does not appear to be the only online area used by counterfeiters, according to a recent study published by the Royal United Services Institute (RUSI). To sell to the masses, they widely use mainstream business-to-consumer (B2C) e-commerce websites or social media platforms. "While previous research has focused on the use of dark web marketplaces for the sale of commodities such as illegal drugs, the surface web remains the medium of choice for the illegal sale of many commodities," details the report. This situation is particularly concerning because fake products can be found directly with a simple "mainstream" search on the most common search engines. In other words, anyone can Google it.
It's clear that the ways to sell illicit products have changed; so, the strategies to tackle contraband and counterfeit trade must also evolve. Coordination between enforcement agencies remains crucial. As noted by Europol's Executive Director, Catherine De Bolle, after the shutdown of Wall Street Market, the former second-largest illegal online marketplace: "This investigation shows the importance of law enforcement cooperation at an international level and demonstrates that illegal activity on the dark web is not as anonymous as criminals may think."
But law enforcement is only one element. Another—very important—one is self-regulation for social media or e-commerce platforms to ensure they are not favorable for selling products that represent a real safety and security threat for their consumers.

E-commerce platforms struggle with fake goods
During the last decade, online sales platforms enabled world trade to grow significantly. The global turnover of
B2C e-commerce reached USD 2.304 billion in 2017, a 24.8 percent increase compared to 2016
, according to the eMarketer institute.
However, this dynamic growth led to a significant uptick in illicit trade. According to the OECD, the volume of
international trade in counterfeit and pirated products escalated in 2016 to as much as EUR 509 billion
. This represents 3.3 percent of global trade in comparison to the organization's estimation of 2.5 percent in 2013. The report also explains that "industry sectors in which counterfeit trade is more intense in EU trade than in world trade are those putting consumer health at safety with direct and significant risk, namely through tobacco and manufactured tobacco substitutes."
E-commerce platforms give traffickers the reach to sell to individual consumers globally. This is the core of the issue regarding counterfeit products sold through e-commerce platforms, as the shipping of small quantities allows discreet shipping through postal or other delivery services.
"Small shipments, sent mostly by post or express services, are an example of greater trade facilitation; on the other hand, they are also a way for criminals to reduce the chance of detection and minimize the risk of sanctions," explained the report "
Trends in Trade in Counterfeit and Pirated Goods
." This phenomenon was so prolific that counterfeit seizures in postal parcels between 2011 and 2013 represented 63 percent of the worldwide interceptions conducted by customs services, according to the EUIPO.
Moreover, third-party vendors operating on e-commerce platforms are often outside the jurisdiction of law enforcement agencies in charge of regulating illicit trade.
Indispensable to the fight against this plague is the current mobilization of the sectors' main players. Alibaba, the Chinese e-commerce giant, and world's largest online retailer, is fully aware of the importance of maintaining the trust of cyber-consumers and brands by tackling counterfeiting and piracy. Michael Yao, head of corporate finance for Alibaba, described to STOP ILLEGAL the
key role played by public-private cooperation
: "We work with brands all the time. We cooperate with them to enforce their IP rights through our notice and takedown programs that allow for removal of listings that infringe on IP rights. We're proud of our record." Indeed, the Chinese group recently announced that
96 percent of its suspicious listings were proactively removed before a single sale took place
.
Sharing the Chinese platforms' vision of consumer and marketplace protection from intellectual property infringement,
PMI joined Alibaba's Anti-Counterfeiting Alliance
(AACA) in April 2017.
Amazon, whose marketplace of independent sellers raked in USD 160 billion in 2018, launched Project Zero during the first quarter of 2019, stepping up the automated scanning of products for sale on its platform. Machine learning technology proactively removes suspected counterfeit goods, but beyond the technology, the ambitious program promotes collaboration with brands, giving them the power to remove suspect products on their own. Jeff Bezos, Amazon CEO, has declared that "the combined forces of Amazon and the brands can allow us to eliminate counterfeits."
Awareness built through social media
In recent years, illicit trade seems to also be thriving on social networks. No industry is spared, but some products are more affected than others.
A study conducted by the start-up Ghost Data
revealed the scale of the phenomenon: "About 20 percent of posts about top fashion brands on social media that we analyzed featured counterfeit and/or illicit products."
With social networks, small-size smugglers without any technical skills can now offer illicit products to the many consumers who regularly connect to their profile. But unlike e-commerce platforms, social networks favor anonymity. "Social media platforms such as Facebook, Instagram and Snapchat are known to be exploited to market illicit products directly to customers and organize face-to-face transactions, with goods paid for in cash," details a report from the RUSI.
The speed at which sellers can return if their accounts are closed provides another strong incentive for traders to continue selling illicit goods, while making it tricky to dismantle the networks that organize the traffic.
The situation is particularly complex for local authorities when websites are hosted in countries with low penalization. In those cases, authorities must implement efficient international cooperation to take down the criminal networks behind the websites—and they are increasingly doing so. These large-scale actions can seem to have little to do with individuals managing small-scale traffic.
However, parent companies of social networks are joining forces with authorities to fight against illicit products that are thriving on their platforms. For instance, Instagram will soon introduce for its U.S. users a new security feature called "Checkout with Instagram." It will allow users to purchase items from 23 brands across fashion, apparel, and beauty without leaving the app thanks to stored and secured payment info.
Despite the importance of the efforts that have already made online purchasing safer and developed new mechanisms to improve exchange information within and between the private and public sectors, we can't consider the job done. As suggested in the report from the RUSI, European authorities can still reinforce their investments into consumer-focused demand-reduction campaigns around illicit trade, including through social media.
The dark web may be a mysterious place rife with criminal activity, but it is far from having a monopoly on online illicit trade. The surface web also provides a powerful tool to traffickers, and all the key players from public and private sectors must be involved in the fight against this scourge.