Coupa Supplier Portal (CSP) is a simple and free tool for suppliers to do business with customers who use Coupa.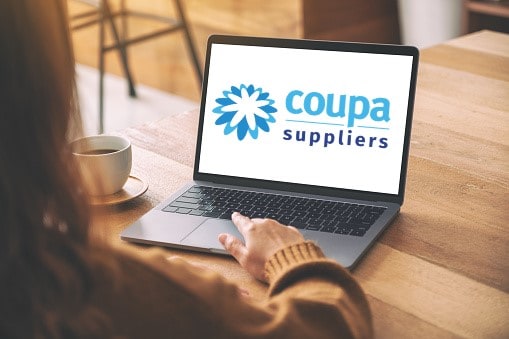 Once Philip Morris International identified you as a suppliers it could transact with electronically, you should have received an invitation to CSP. This requires you to complete the registration process on your side. It is essential that you register quickly so you can log in and start electronic invoicing with us!
If you need an assistance with CSP registration, setup or usage, contact PMI Coupa Supplier Desk.
Usage instructions
Who?
Electronic invoicing is PMI's preferred method of invoicing. It is available via CSP to companies who meets two conditions:
1. The company is registered in one the countries listed below:
2. The company would like to invoice any of these PMI companies:
| | | |
| --- | --- | --- |
| PM PRODUCTS SA | PM Products S.A. Trading Division | PMI GLOBAL SERVICES INC |
| PM Switzerland Sàrl (CH Division) | PM SERVICES S.A. | PM INTERNATIONAL INC |
| ORECLA SARL | PM WORLD TRADE S.A.R.L. | PM Global Brands Inc. |
| ORECLA SERVICES SA | PM Switzerland Sàrl (Exports Division) | Triaga Inc. |
| PM Services S.A. (Expats Division) | PMI SERVICES SARL | OTITOPIC INC. |
| PMI ENGINEERING SA | PM TAIWAN SA | VECTURA INC. |
| PM Products S.A. OC Division | PM SERVICES INDIA S.A. | VECTURA FERTIN PHARMA, INC. |
| PM Products S.A. Tolling Division | PMI IT Service Center Sàrl PM BRANDS SARL | |
| Philip Morris Finance SA | PM Equity Partner Sàrl | |
| PAN AFRICA ENTREPRENEURS SARL | PMI Global Studio Limited | |
If you are a supplier wishing to invoice one of the Philip Morris International companies listed above, but you cannot use electronic invoicing, you can use the following alternative methods:​
If you have an agreement with that Philip Morris International company to issue invoices in PDF format, you can send PDF invoices to the email address specified in that agreement. If you do this, your email must not exceed 10 MB.​
If you wish to send an invoice in paper format, follow the instructions on the purchase order.​
If you are the supplier wishing to invoice a Philip Morris International company not listed above, please note that electronic invoicing via Coupa is not available. Follow the instructions on the purchase order.
Why?​
Improve the visibility of all Purchase Orders raised by PMI​
Potentially increase the speed of your electronic invoice processing and payment, based on your payment terms​
Improve the visibility of your invoice status as it moves through the approval process​
All invoices submitted via the CSP will show the payment data once the invoice is paid