Responsible sourcing
PMI has a significant global supply chain, and our approach to sustainable supply chain management includes a set of Responsible Sourcing Principles (RSP), which define expectations for our suppliers, as well as their suppliers.

Building on our existing collaborations, we plan to implement an industry-leading sustainability program. We believe that the joint efforts with our suppliers to establish a more sustainable supply chain will offer ample opportunities to strengthen our business relationships and create value for our respective companies.
PMI: A sustainable future
Supplier due diligence
We have designed a supplier due diligence framework to evaluate our suppliers' status in social, environmental, and business integrity compliance, and to address gaps within our RSPs, and other commitments.
We are gradually onboarding suppliers via an external platform, EcoVadis, using a risk-based approach, to deliver our due diligence framework in practice. To ensure continuous improvement toward our common sustainability objectives, we expect our suppliers to assess their performance and their progress on a yearly basis.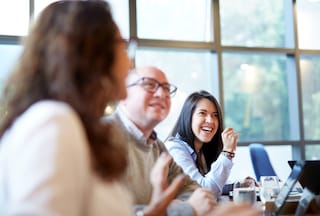 Sustainability in procurement

The aim of the Sustainability Procurement team is to foster partnerships with our supply base to support PMI's goal of becoming a leader in sustainability. We are completely transforming our value chain, keeping sustainability at the heart of everything we do.
Through a coordinated implementation of our RSPs, the Procurement Sustainability team engages suppliers in a due diligence program. Following a risk-based assessment, suppliers identify potential sustainability issues across their organizations early on, and we help them evidence compliance against the RSPs.
We harness collaboration between our development teams, our valuable supply base, and our procurement teams to deliver on the sustainability targets PMI has publicly set itself.
In particular, we actively engage with leading industry initiatives and other alliances, to work together with other companies so that we continuously improve our sustainability efforts and positive impact in the social, environmental and ethical aspects of our supply chain.
For example, in February 2020 we have joined the Responsible Business Alliance (RBA) as an Affiliate Member and commit to progressively implement their Code of Conduct in our own operations, as shown here.
With focus on the Electronics industry, RBA is the world's largest industry coalition dedicated to corporate social responsibility in global supply chains. This membership acquires particular strategic significance as it further reinforces and supports PMI's commitment towards realizing our Smoke-Free Future vision. For more information on RBA please see here: Responsible Business Alliance formerly the Electronic Industry Citizenship Coalition.
Conscious of the fact that we can contribute to the fight against climate change, we dedicate efforts and resources to becoming carbon-neutral in our scope 1 and 2 by 2030. In addition, we have set a target to make our whole value chain carbon-neutral, including our scope 3, by 2050.
Last but not least, we have updated our commitments in our Zero Net Deforestation Manifesto, targeting zero gross deforestation of primary and protected forests associated with PMI's paper, board and pulp-based products supply chain by 2025, as well as zero net deforestation of managed natural forest in PMI's paper, board and pulp-based products supply chains and no conversion of natural ecosystems by 2030.