Open Mic
PMI at Cannes Lions 2019: Opening up the debate and listening to the response
20 Jun 2019
·
6 min read
After three days of one-to-ones, roundtables, and events at the "Open Mic" pavilion, these are our takeaways from this year's Festival of Creativity.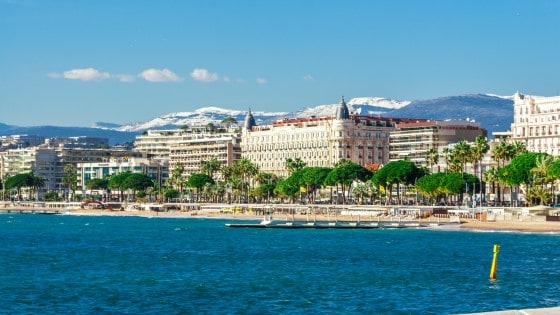 Thousands of media and marketing executives, creative directors, and ad people gathered for the annual Cannes Lions creative festival in the south of France.

Philip Morris International (PMI) hosted the "Open Mic" pavilion on the Promenades de la Croisette for the second year, welcoming A-lister panelists and power players to debate the future of the industry.
Why were we in Cannes?
PMI welcomes debate with open arms. In times as divisive as ours, and sundered by conflicting perspectives, PMI believes that intelligent and thought-provoking debate is more vital than ever, even with those who disagree with us.

Over the course of the festival, the "Open Mic" pavilion hosted conversations around the future of technological innovation, the power of inclusion and diversity, and the meaning of creating and fostering communities.

Here's a recap of the best conversations this year on the French Riviera.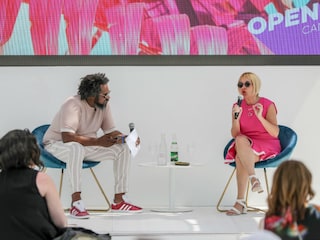 How can a company change the world for the better?
The advertising consultant and founder of social platform MakeLoveNotPorn, Cindy Gallop, has the perfect recipe for being truthful (and staying human) in the age of fake news.

"If I tell you that I'm funny, you'll rightly say 'I'll be the judge of that, thank you very much'. I have to show you I'm funny. Conversely, I shouldn't be going around and explaining how good my brand is. I have to show you. I have to live it," said Gallop during her "The Future is Not 'Reality', but Real" session.

Over the course of her career in the ad industry, Gallop said she's encountered too many "people who fill their mouths with the word 'diversity' without understanding the meaning of it".

In this age, "we should create products with people, not for them," she said, "and in order to predict this future, we have to invent it ourselves."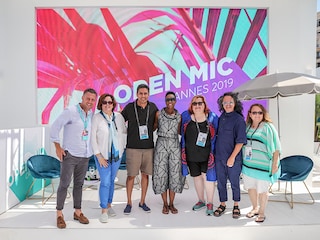 Be bold, be courageous: The responsability of being diverse
Artist and activist Rose McGowan's goal is to "lead a thought-revolution".

"It needs to be done and you don't have to look back. Go out there and change the future, it's your duty and responsibility," the former actress told the "Open Mic" audience.

Brands and multinational companies have a deep cultural responsibility in setting the example when it comes to equality in the workplace and diversity in the workforce.

Much has been said about the lack of diversity in politics, in the arts, and in show business, but wherever you're from, equality matters, and Philip Morris International is a trailblazer of cultural celebration and equal pay.

"Gender pay equality cannot be taken for granted," said Melissa Whiting, Vice President of Inclusion and Diversity at PMI, on the "Open Mic" stage. *

Philip Morris International is leading by example and taking concrete steps to verify its equal-pay practices, and it recently became the first multinational to obtain the Global EQUAL-SALARY Certification, an important building block on the road to creating a more inclusive gender-balanced workplace.

"We want to foster trust among our employees and future talent by creating a workplace founded on fairness, inclusion and diversity, essential ingredients for our business transformation," Whiting continued.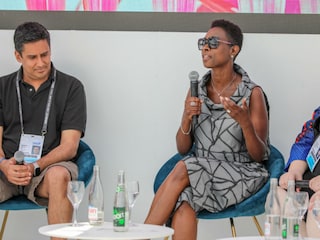 A sense of community
Model and activist Rain Dove laid out what big companies should – and shouldn't – do to channel the power of communities around the world. "We don't want brands to put our struggles on billboards," Dove said. "We want them to live by their morals, to share with us the struggles."

To truly create and contribute to the world, companies have to be able to connect countless dots, cross-pollinate ideas from a wealth of disciplines, combine and recombine these pieces and build new ideas to reach a diverse community of consumers.

"Think of this process as building blocks," said Bryan Rakowski, head of Global Brands at Mondēz International. "Communities, and how diverse they are, are central to our work, and we need to put in extra effort to understand them, to track how the cultural landscape changes, and adjust to it," he said.

But the effort to understand communities must come from within companies. Karen Costello, the first female Chief Creating Officer at American ad firm The Martin Agency, works with multinationals to promote change, but adds that we all must, "push companies to change themselves. They must create a community within themselves, nurture it, give their employees a sense of 'I belong here'."
Passion as a driving force
The magic of communication, and the nurturing of communities across the globe is not something that one can plan and create in the sterile environment of ad agencies.

It needs a human element, and a human emotion – passion.

This passion, according to Edelman Canada's Chief Creative Officer, Andrew Simon, "is the key factor that moves us, as companies and as consumers. We don't need somebody to sell us a product or go through projects with a dull face. What we need is passion in what we do, we need to add awesomeness to what we produce. Let's give a damn about what we do."

The message companies put out there, Simon continued, involves "a relationship between humans, ultimately", pointing out that this is the very foundation of communities.

PMI's Senior Vice President of Global Communications, Marian Salzman, added: "We want to encourage bold conversations. The message from these speakers is: if we listen in, engage and act, we can achieve much more social good in the world than by simply acting alone."

Rose McGowan and Cindy Gallop were paid to attend Cannes Lions by PMI. The views expressed by them are their own.
* Melissa Whiting left PMI in October 2021.