Moving your business forward now will positively impact company progress in the post-COVID world.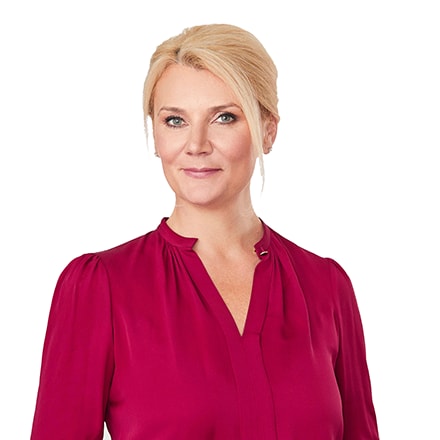 Written by
Stacey Kennedy, President, South & Southeast Asia, Philip Morris International*
They say patience is a virtue … but in life, and especially in business, waiting isn't always the best course of action. Given the unprecedented events of the past year, many of us are in various forms of limbo—wondering when the world will return to a state of business-as-usual "normal."
But while we continue to observe government guidance around health and safety measures, we should be taking action—exploring new means of doing business in ways that aren't always physical.
Based in Hong Kong, I've been living and working under COVID-19 restrictions since late-January 2020. As you can imagine, this has resulted in a number of pauses. To quote a memorable line from "Oh, the Places You'll Go!" (one of my favorite Dr. Seuss books), "Everyone is just waiting."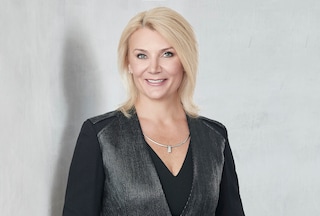 Exiting the waiting room
We all have to escape this waiting room, where the unknown looms large and fear grips us all. This is important in our private lives as well as in business.
In our home life, the past year has provided us with time to explore lessons with our kids on how to savor and celebrate the present moment, as well as how to be curious and learn beyond the online curriculum provided by schools.
We've been striving to make the most of this moment (not always successfully—but we're trying) and not spending our time waiting for school to start, or playdates to resume, or sports to be organized again.
These lessons should be heeded in business circles, too. Business leaders ought not to be hanging out in the waiting area too long.
It would be very easy—and accurate—to say right now that we can't predict the future, so let's wait and see where we are on the other side of this thing.
I know I'm not the only one who has heard numerous variations on the topic of waiting: "We're waiting until we have more visibility." "We're waiting until the situation is clearer." "We're waiting until we have more information."
But we've reached a point where waiting is no help. Rather than waiting, we would be better served by assessing what we do know and building smart, new approaches that propel us forward.
Pivoting to new consumer patterns and behavior
Make no mistake, there's a lot we do know: We know that it's not likely we will be returning exactly to previous ways of working. We know that many jobs can now function across flexible hours, allowing individuals and families to schedule their work days around life (versus the other way around).
We know that digital is a new lifeline. We know that consumer confidence is low and their behavior, purchasing patterns, and attitudes have changed (and will likely change further).
We know that the pandemic has put a squeeze on consumers' wallets and companies' bottom lines. And we know that trying to achieve goals you wrote into your business plans in November 2019 is next to impossible.
In light of all that we know, we should be getting on with business. What is the optimal way to do that? In uncertain times, I believe the best way is to ideate. Strategies come from ideas. As an added bonus, thinking is a perfect antidote to waiting. And another bonus: Important and valuable ideas can come from anyone within a company, not just those at the top.
So, encouraging the generation of ideas is a great way to engage people from all levels in the company's growth—or recovery.
Rather than waiting, we would be better served by assessing what we do know and building smart, new approaches that propel us forward.
Unleashing the power of ideas to drive progress
In his book "The Art of the Idea," John Hunt writes: "Most people and companies have a vast reservoir of fresh thinkers all around them. But … they choose to believe that we are not all equal before the idea. They don't understand that new perspectives can come from anywhere."
He says we must "declare an idea democracy."
Unleashing the power of ideas in an organization is a great antidote for anxiety. Those ideas can serve consumers, employees, communities, and, importantly, businesses—which, in turn, supports the global economy and society at large. In Asia, where I live and work, we're looking at a new normal that will likely include more regionalism, an evolved relationship between business and government, and an emphasis on resilience. New ideas are certainly called for to adapt to these new circumstances.
Of course, ideating in yesteryear had an entirely different meaning/reason/driver than it does today.
Now we also need ideas on how to protect what we have left, grow in an entirely new business environment, adapt our pre-COVID-19 planning to the new reality, and make painful decisions like "let's ditch all of our previous assumptions about our industry, the ways we work, our revenue goals, et al."
Regardless, in both the personal and professional, we will never get back these days of quarantine and social distancing, so we should make sure we're not sitting in a perpetual state of limbo and just waiting out the storm. We should, instead, cultivate ideas and innovation to get back in motion.
* On January 1, 2023, Stacey Kennedy was appointed President, Americas Region. At the time of publication, she was President, South & Southeast Asia Region.