Companies must act strategically and with courage, urgency, and purpose in order to successfully transform and shape the future they want, says PMI's Senior Vice President and General Counsel.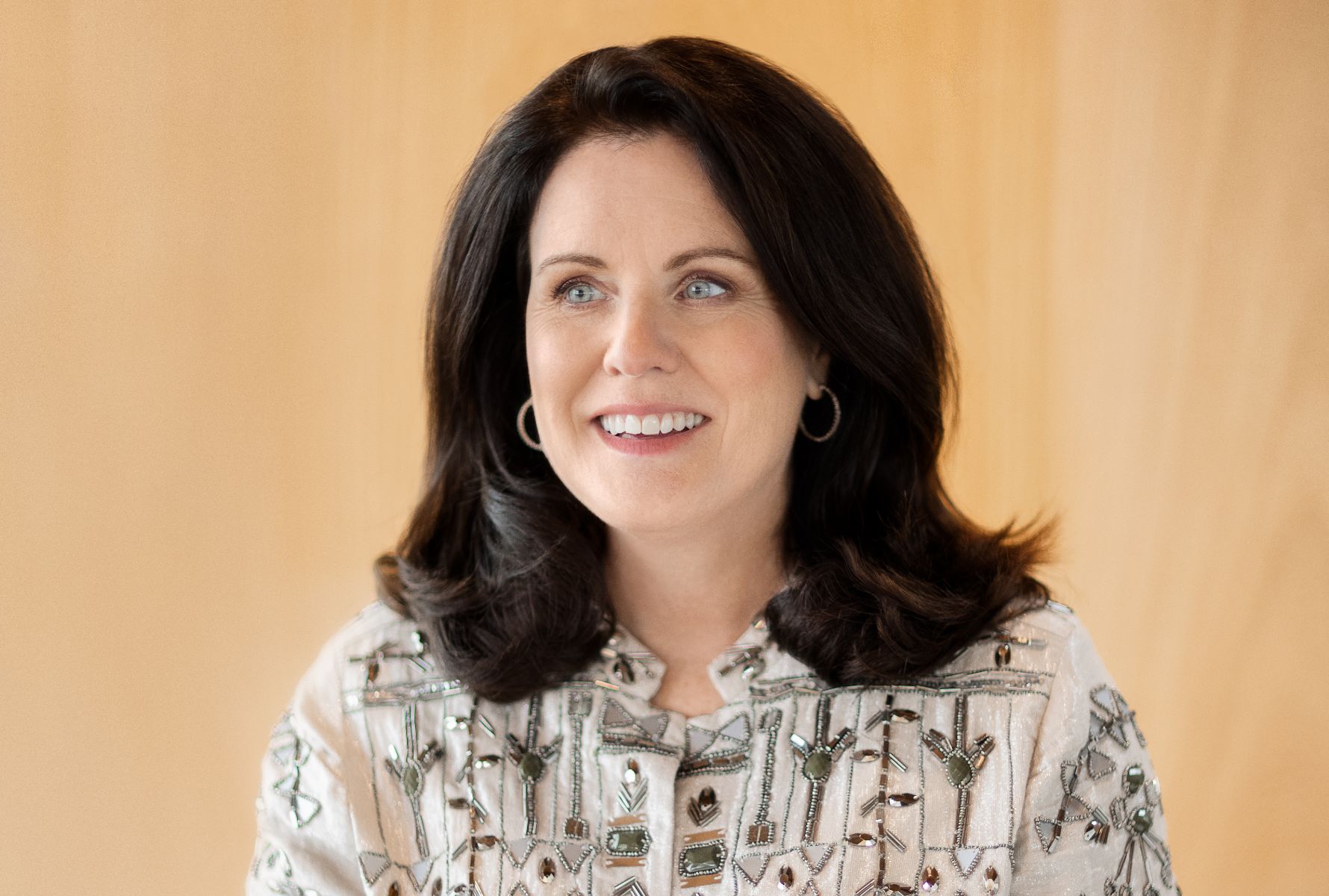 A values-first business leader, Suzanne Rich Folsom has a multi-decade global track record of driving change when public and private companies need it the most.
Describing our smoke-free transformation as "arguably the biggest and most important corporate pivot in my lifetime," Suzanne joined PMI as Senior Vice President and General Counsel in 2020 with the mission to accelerate our achievement of a future without cigarettes.
Here, Suzanne reveals the importance of courage as a key part of the overall effort to effectively lead change, why she joined PMI, and what drives and inspires her.
You have earned a reputation as a driver of change within companies and multilateral organizations. What would you say are the determining factors for a successful transformation?
The essence of fundamental transformation is based on the generation of a sense of urgency and excitement for the future. In turn, sustaining that momentum over time enables companies to deliver the material, substantive results that are required to get the job done. This might sound counterintuitive, but I have found that the larger the scale of a transformation, the greater the chance it will succeed. That's precisely because the scope of the transformation is so broad that everyone on the team has a role to play in crossing the finish line, and that allows companies to build the resolve and resilience required to push through the inevitable inertia and roadblocks that arise.
Three essential lessons I've learned from my restructuring experience are: Start big, move fast, and articulate a clear vision. These elements are critical to cultivating a conviction across the organization that a cultural shift is both necessary and possible. That's how you get employees to aspire to something better. And I would add, it is important to celebrate the achievement of key milestones along the way. In major transformations, it can sometimes be difficult to see the big picture, and regular recognition provides a recurring window into that vision and reminds the team of how important they are to achieving the ultimate goal.
What does "leading change" mean to you?
It means keeping your nerve in the face of adversity and maintaining the courage to push forward with relentless execution.
Importantly, embracing change is not for the risk-averse. I find it exciting and exhilarating, and I believe I'm a better lawyer and business leader because of the risks I have successfully navigated when driving transformation. This is equally true whether that change is externally imposed on an organization (in the case of a crisis, for example), or is the outcome of a proactive decision to fundamentally change a company's direction. When you look at companies that haven't been able to move beyond a crisis, you can see those leaders did not have the courage to make the hard calls necessary—and/or were unable to articulate a sufficiently clear vision of where they wanted to go. Leaders must be agile and willing to adapt as the situation evolves.
Leading change also means keeping people at every level of the organization focused on and motivated by the company's ambitions. And it means aligning their future success with the company's overall objectives. If you don't have employee buy-in and engagement—if you don't motivate people to go beyond what they once considered possible—there's no point in even attempting the transformation. You won't succeed, and the effort will tank morale in the process.
For any leader, integrity must come first, accompanied by empathy, strong communication skills, perseverance, and courage.
What excites you most about your role at PMI and the transformation the company has undertaken?
Who would have thought that a tobacco company would have the courage and the vision to think beyond its existing business, envision a path to be better, and then commit to achieving it? PMI's leadership didn't just think about how to create less-harmful products; they made the decision to redefine the company's entire purpose and way of operating—and then set out to make that change a reality.
PMI is changing its place in society by committing to deliver scientifically substantiated smoke-free products to those adult smokers who would otherwise continue to smoke. We're talking about a Fortune 500 company that is fundamentally reinventing itself, and in doing so, effectively rejecting the product on which the business was built. The one-in-a-lifetime chance to be part of such a seismic public health opportunity was too enticing to turn down. It is truly a remarkable time to be here.
What would you say to those who are critical of the company's smoke-free vision?
I joined PMI because I wholeheartedly believe that its commitment to a smoke-free future is genuine. The company's leadership, with the full support of the Board of Directors, is dedicated to making its primary product obsolete. This isn't lip service. Every month, we move closer to the end of the sale of cigarettes. Today, our smoke-free products already account for 29 percent of the company's total net revenue—and our ambition is that they will make up more than 50 percent of our net revenues by 2025. Most impressive of all is that this is up from essentially zero just five years ago. The speed of this change is truly remarkable for a business this size. Our clearly stated ambition is that, with the right regulatory encouragement and support from civil society, cigarette sales can end in many countries within 10 to 15 years. I can't think of another company that is making such a fundamental pivot away from its core product in a way that will benefit so many.
To those who question PMI's commitment, I point to our Business Transformation Metrics. We don't expect anyone to take our word for it, and that's why we're proud of the data and the progress we have made to date. Indeed, an important component of this evolution is our transparency with respect to how we are allocating our resources away from cigarettes in favor of smoke-free products. And we encourage all of our stakeholders to track the progress we are making as we begin to move beyond our existing portfolio and into other areas where our science and technology can contribute to a better future. The evidence of our transformation and the positive impact we are already having are the metrics that matter the most, not legacy issues of the past.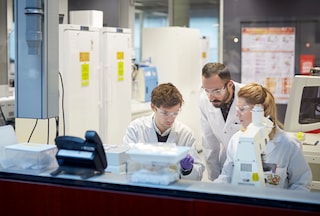 PMI is committed to building a diverse and inclusive workforce. How pivotal is this to its success moving forward—and why?
Diversity and inclusion principles are absolutely critical for every company today. They underlie all that we do, and all that we can accomplish. Since the beginning of my career, I have been an impassioned advocate of the need to create more inclusive and diverse environments. In addition to it being morally right, the creation of a diverse corporate environment returns value to the company time and again in both the short and long term. And diversity doesn't apply just to gender or race; we all benefit from exposure to a diversity of backgrounds, interests, and experiences. No company, especially one that operates globally, can fully realize its potential without embracing the breadth of talent that exists around the world.
At PMI, we are working to create a talent pool that reflects the diverse profile of our global consumers. While the legal department has a respectable gender balance, there is more we will be doing to improve across other measures of diversity on our team. And throughout PMI, we are making positive strides in our inclusion and diversity efforts, but we, like other companies, have much more to do.
What have been the "constants" throughout your career?
My first and absolutely primary constant is my moral compass. That's my North Star. It guides me in everything I do.
The challenges and complexities of the business world today are such that you'd be lost without a solid ethical foundation and the integrity to steer you in the right direction when there's no map to follow. Standing firmly by my convictions is what has allowed me to make the hard calls for decades, and not worry about short-term ramifications. I know what's needed over the long term, and the combination of this experience and my conviction empowers me with the certainty to stand up for what I know is right.
An equally important constant in my life—and my biggest source of inspiration—is my family. My parents have always been a valuable sounding board, as is my husband, and our children—inspiring young professionals who energize and challenge me every day.
Which personal and corporate values do you regard as particularly important?
For any leader, integrity must come first, accompanied by empathy, strong communication skills, perseverance, and courage. I also think gratitude is essential, perhaps more now than ever before, as we all emerge from the extraordinary year-plus that was dominated by COVID-19.
At the same time, leaders need to commit to continuous improvement. Doing so is the most effective motivator I know of to take people out of their comfort zones so that they—and their organizations—can drive forward.
In short, achieving your ambitions and success means being open to advice, guidance, and input from others. And being able to delegate. You can't do it all. Building strong teams that you can rely on is critical, and an important part of the legacy you leave behind. It does "take a village." Truly effective 21st-century leaders bring all of their skills, especially the ability to deploy well-trained and passionate colleagues, to achieve success—with the results for all to see.