Our suppliers help us to fulfill our mission
The success of our business depends on our ability to collaborate with suppliers that not only provide the highest quality products and services, but are also philosophically and strategically aligned with our commitment to social and environmental responsibilities and our business integrity principles.
Our commitment to suppliers
As our supplier, you can count on PMI's commitment to always treat our suppliers fairly. Good ethical judgment requires honesty, respect, and fairness. These shared ethical values are part of the 'PMI Way' of doing business, and are reflected in our code of conduct.
Our goal is to create sustainable, long-term relationships with our suppliers. We recognize the major role that our suppliers play in helping us to achieve our vision of a smoke-free future.
What our suppliers say about working with PMI
We work with a wide range of suppliers across every market. If you really want to know what it's like working with PMI, don't take it from us – read what some of our suppliers have to say:
Daicel Corporation is grateful for the strategic partnership with PMI. Collaboration enables us to have more capabilities and perspectives. We are excited to go on a journey to a smoke-free future and a sustainable society with PMI.
IBM values our 15-year relationship with Philip Morris International for many reasons. Primary among those are PMI's mission – Unsmoke Your World – which is good for society, a culture which starts from a position of trust, and an approach to supplier management that invites innovation and experimentation in the name of business outcomes. For these reasons, IBM is proud to consider PMI among its most important clients … and partners.
Rosetta Stone is thrilled to have partnered with PMI to offer market-leading digital language training, available for free to all PMI employees, anytime, anywhere. Language training has many proven benefits – professionally as well as personally – and can help employees company-wide achieve their full potential. We wish all those taking up the new challenge a happy learning experience.
ISS' ambition is to support PMI in pursuing the vision of a smoke-free future, based on a true partnership with shared values and global best-practice solutions. By creating outcomes and results of services that facilitate your purpose and by engaging and empowering people, ISS will support PMI in becoming a game changer in the global market.
Our expectations of our suppliers
At PMI, we value building strong working relationships with our partners as an enabler to achieve our goals.
Some of the general terms and conditions that we use to work with our partners include:
Confidentiality agreement

Environment, health, safety, security guidelines

Information security schedule

IQOS brand guidelines

Social media rules of engagement

Software quality assurance

General terms of purchase

Supplier expense guidelines

Supplier invoicing guidelines for Sirius
Please note that all these terms and conditions might be adapted as per PMI specific needs. For more information on above legal documents, click here.
Supplier Quality Management
The Supplier Quality Management process ensures that suppliers providing goods and services to PMI are in compliance with PMI and regulatory requirements, as well as with applicable quality standards.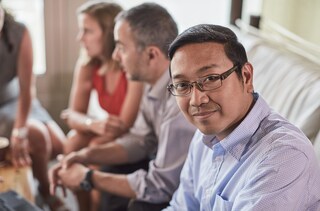 We also expect all of our suppliers to implement the PMI Responsible Sourcing Principles in a diligent and transparent manner. In particular, we call on them to:
Implement processes or leverage on existing systems that enable suppliers to identify, avoid or mitigate risks and impacts, in their own operations and in their business relationships
Assess their operations and supply chain against the Responsible Sourcing Principles or any similar standards based on the United Nations Global Compact and the United Nations Guiding Principles
Communicate and actively engage with their workers, suppliers and stakeholders, so that they can draw attention to potential concerns. Please click on the link to learn more about our Responsible Sourcing Principles.
We are gradually on-boarding suppliers via an external platform, EcoVadis, using a risk-based approach, to deliver our due diligence framework in practice.