A case study from PMI's Integrated Report 2021.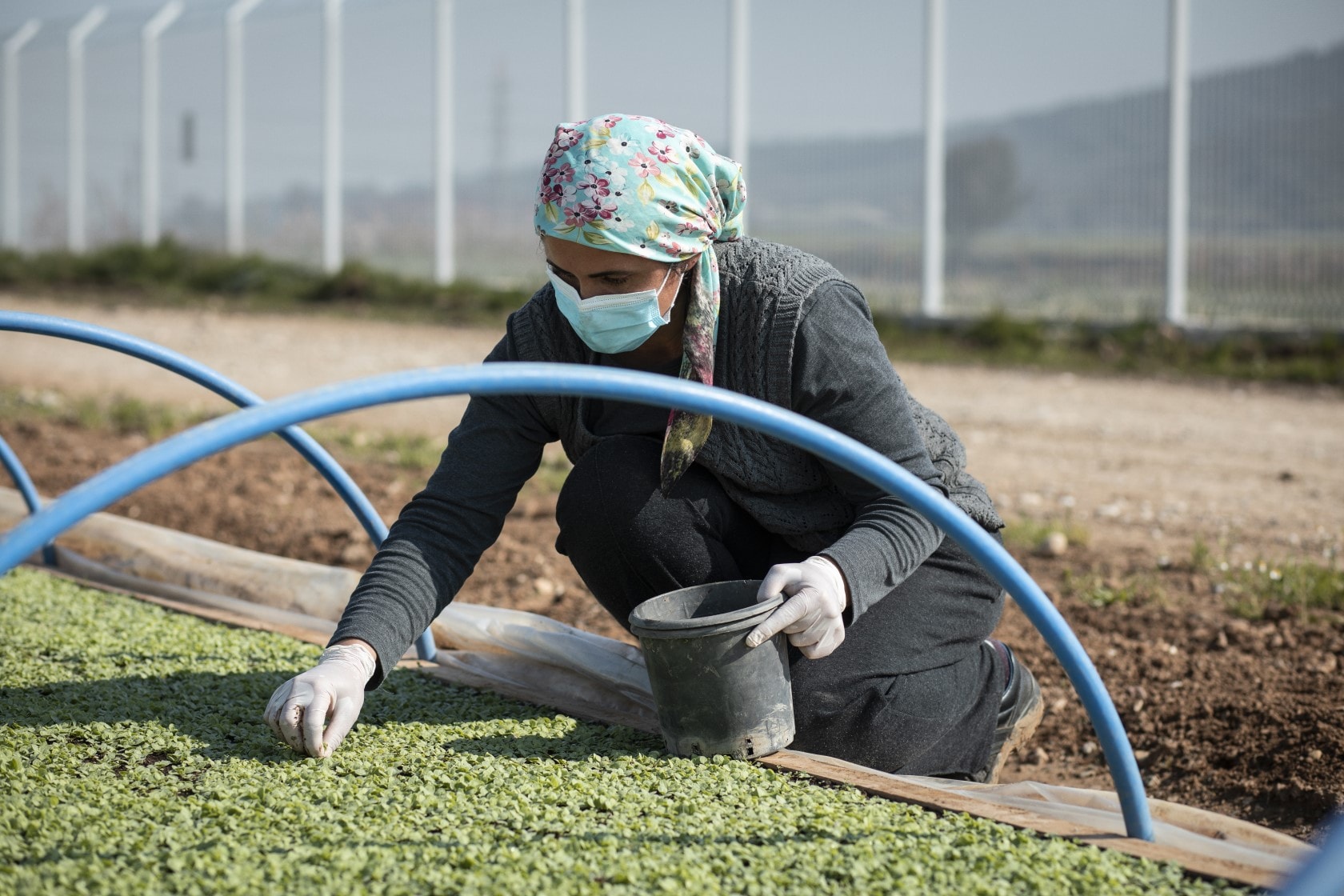 PMI is committed to conducting its business according to the UN Guiding Principles on Business and Human Rights (UNGPs) and thus identifying, analyzing, and mitigating human rights risks and adverse impacts along its value chain. As part of our human rights due diligence processes, we regularly conduct Human Rights Impact Assessments (HRIAs). We have set ourselves the ambition to cover the 10 highest-risk countries in which we operate by 2025, and have conducted five HRIAs since 2018.
We undertook the first HRIA specifically targeting our tobacco supply chain in 2020 in Mozambique, in collaboration with a peer company and our common leaf supplier. Recognizing the power of multi-stakeholder engagement in tackling common and far-reaching societal challenges, we undertook another partnership in 2021 to assess human rights risks in the Turkish tobacco supply chain (locally referred to as Supply Chain Impact Assessment). This industry-wide initiative allowed PMI to share its best practices with the industry peers and further expand its positive impact by finding or intending to find synergies between all stakeholders through dialogue and cooperation in order to most efficiently address the human rights issues on the ground.
Leading an industry-wide human rights impact assessment
Turkey is one of the main producers of Oriental tobacco in the world, and an important tobacco-sourcing market for PMI. We work in the country with several third-party leaf suppliers whom we require to implement the principles of PMI's Good Agricultural Practices (GAP) and the Agricultural Labor Practices program (ALP) to address and mitigate challenging situations on the ground. Our tobacco sourcing footprint consists of approximately 10,000 smallholder farmers, who are supported by around 80 field technicians.
A HRIA of the social conditions in the Turkish tobacco supply chain was carried out by the human rights and business consultancy twentyfifty, commissioned by PMI, peer companies, and six Turkish tobacco leaf suppliers. This assessment is part of our individual supply chain due diligence processes to proactively identify challenges while meeting global standards and external expectations as set by the UNGPs.
The primary goal of this HRIA was to deepen the understanding of human rights, labor, and environmental risks that are impacting the smallholder communities from which these suppliers source tobacco leaves from. In addition, these insights were intended to enable the suppliers to identify priority issues and collectively craft a response. Lastly, the ultimate goal was to develop appropriate and targeted action plans at both company and industry levels to address the identified gaps.
The assessment has enabled manufacturers and suppliers to build a shared understanding of key priorities to address in the Turkish tobacco supply chain, and also to identify opportunities where they can share expertise and build collaboration projects for greater impact and resolution of persistent challenges within tobacco growing communities.
Methodology
The assessment of twentyfifty was designed as an open inquiry through testimonials into the circumstances of communities with people at the center of the research, in order to discern the actual or potential adverse impacts of business activities on them and their lives. The assessment combined desk research, in-person interviews and engagement with people living in targeted communities, alongside consultation with experts and other stakeholders. During the field visits, which focused on the Aegean, Samsun, and Adiyaman regions of Turkey, the team visited 54 villages in 16 districts over the course of 23 days. In total, 560 rightsholders were consulted, including farmers and their families, farmworkers and their children, crew leaders, Mukhtars (the elected heads of a village), as well as other influential villagers or farmers and community members.
Outcome
While the results of the HRIA had been previously identified through our farm-by-farm monitoring, they helped clarify and build a shared understanding of the issues at hand. The HRIA identified five priority areas of focus:
Child labor: In all of three regions assessed, where there were children living on the farm, they were sometimes found to be doing tasks around the farm.
Farmer income and livelihoods: Rising cost of inputs due to inflation, for example for fertilizer, labor, fuel and materials, are putting additional pressure on farmers' margins, and extreme weather events can further reduce crop yield and/or quality.
Working conditions: Farmers, their families, and local and migrant workers reported occupational and safety hazards that included sun/heat stroke, dehydration, dizziness, leg and back pain, as well as injuries from workplace accidents.
Gender equality: 55 percent of the 560 rightholders engaged in field visits were female, who faced common issues of societal inequality regardless of their social status, like the inability to accrue social security benefits in their own right or wage inequalities.
Environment: twentyfifty's assessment also identified environmental risks caused on a broader scale by climate change, as well as some more local issues, such as the improper storage and disposal of crop protection agents (CPAs) containers that could potentially cause harm to the environment and local communities.
Furthermore, when comparing the results of this tobacco sector assessment to others conducted by twentyfifty, it is notable that there was:
No substantial presence identified of Syrian or other refugees working in tobacco or exploitation of them, as seen in other crops in Turkey
No indications of forced labor
No reports of sexual harassment or abuse
All manufacturers and suppliers embraced this journey with enthusiasm and were united by common goals. With this industry engagement, we have great expectations to share our good practices, actively contributing to the improvements on the prioritized areas for the upcoming years in Turkey. It will be exciting to see the growing common understanding and transparency with all stakeholders, which will enable new collaborations and initiatives across the industry to address persistent issues in tobacco growing, as well as being a good encouragement for other Agri industries.
Actions taken and further outlooks
twentyfifty positively observed the level of engagement from all parties within the Turkish tobacco supply chain, and the significant progress made in the second part of 2021 with the development of a strong, industry-wide action plan.
Thanks to the shared assessment, participating companies gained a collective understanding of the actual and potential human rights, labor, and environmental risks in the Turkish tobacco supply chain. Accordingly, the participants were able to define a clear set of common priority issues: Child labor, occupational health and safety, and the monitoring of working conditions, including payment of minimum wages. Early in 2022, as an immediate action, the industry has established three working groups, each focused on the specific issues, under the national agriculture exporter's association, in order to focus resources and attention on where they are most needed.
In addition, each company defined tailored action plans responding to their specific context, and contributing to the broader industry-wide efforts to improve the socioeconomic well-being of tobacco farming communities in the country.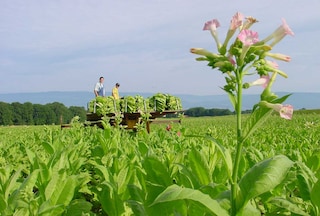 Leading by example
At PMI, we are actively engaging within the three working groups established to work on the focus areas mentioned above, sharing our best practices and challenges with the rest of the industry, encouraging open dialogue, and further sharing opportunities and insights on how to implement actions on the ground.
Collaboration is key to best address common challenges of child labor, labor conditions, and a safe working environment, as well as the payment of minimum wages. As an example, to expand impact, we are taking our learnings on the field to encourage the industry toward more effective monitoring of wage payments by providing sample templates to record payment-related information for workers.
In parallel, we have established an internal working group to further discuss the challenges related to minimum wage payments. As a first action, we will conduct an in-depth assessment on a sample of farmers to identify and analyze the root causes of non-compliance with minimum wage legislation, to improve farm monitoring on the topic and implement targeted solutions for rightsholders.
Looking ahead
We will continue strengthening our practices, challenging our thinking and looking into new initiatives to sustainably remediate the issues we are facing. This industry-wide collaboration in Turkey will further contribute to PMI's 2025 goals. We aim to eradicate child labor from our tobacco supply chain by that year, as well as ensuring that all contracted tobacco farmers supplying tobacco to PMI earn a living income.