A case study from PMI's Integrated Report 2022.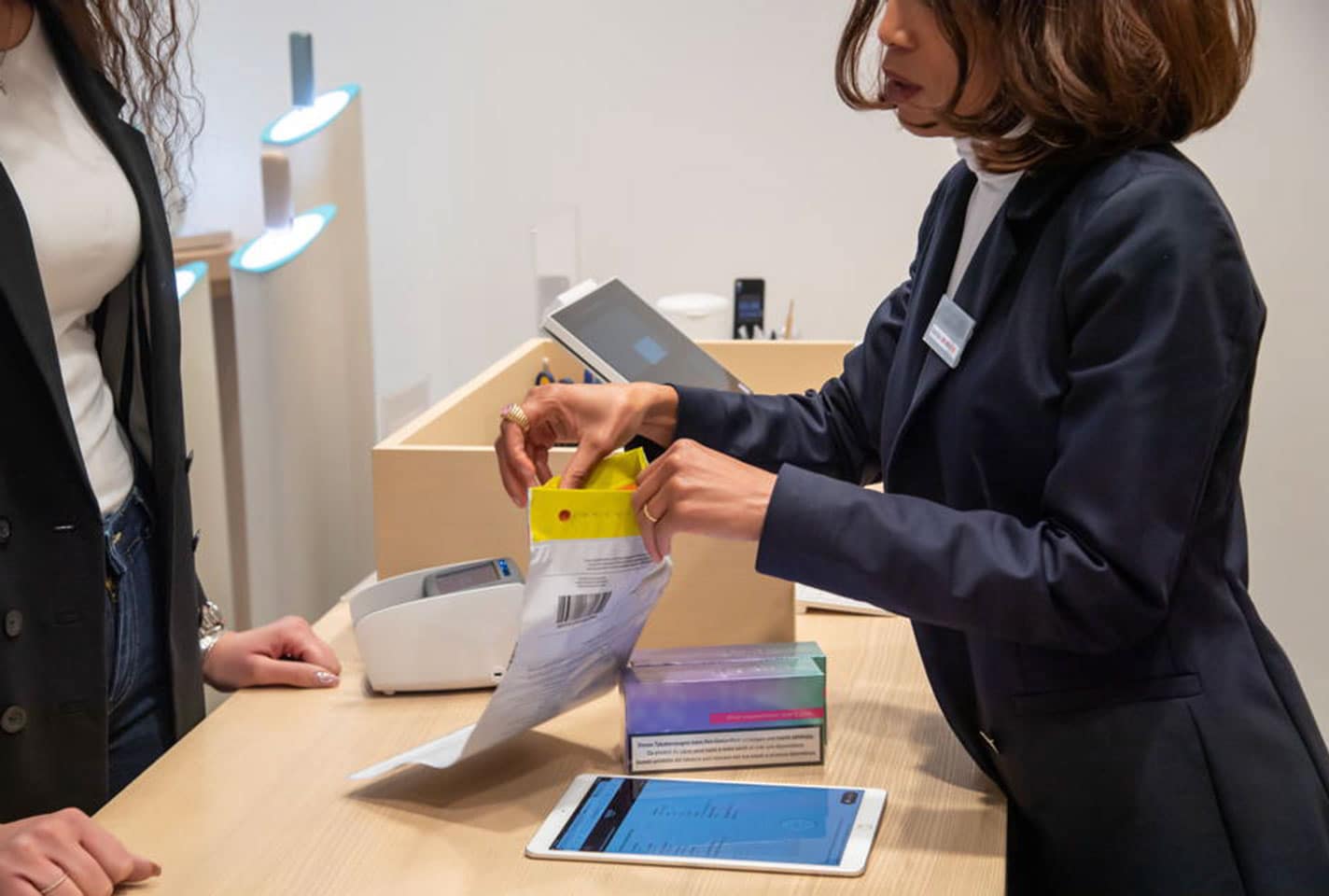 The successful adoption of our smoke-free products by adult smokers who would otherwise continue to smoke, is fundamental to achieve our vision to deliver a smoke-free future. Beyond our primary focus of replacing cigarettes with less harmful alternatives for adults who would otherwise continue to smoke, we understand the need to address the environmental impact of our products by embedding principles of circularity and eco-design, implementing effective post-consumer waste management solutions, addressing litter, and promoting responsible disposal of products at their end-of-life.
Heated tobacco products are one type of smoke-free products offered within our growing smoke-free portfolio. Heated tobacco units (HTUs) used with our main smoke-free product, IQOS, are different from cigarettes in that they do not burn; in turn, they do not need to be stubbed out after use, nor contain smelly ashes. Because of this, the consumer will be more likely to hold on to it post-consumption and keep until they can dispose of it properly. Consequently, the likelihood of littering is less (compared to cigarettes).
This, along with the fact that our heated tobacco products are a more recent product category, presents an opportunity to encourage users to adopt post-consumption behaviors that prevent littering. Accordingly, we have set an aspiration to implement context-based, impactful end-of-life take-back programs to collect and manage post-consumer waste from our smoke-free consumables in markets representing at least 80 percent of our smoke-free shipment volume by the end of 2025. Our intention is to raise awareness and deploy innovative solutions that can encourage consumers to dispose of smoke-free consumables safely and appropriately after consumption.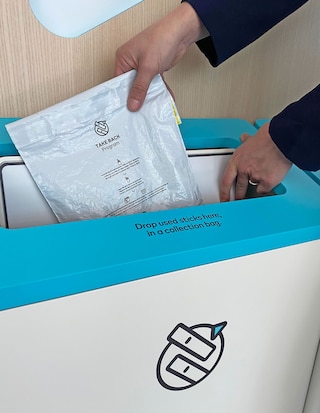 Our colleagues in Switzerland have pioneered the design and implementation of such programs by launching the first smoke-free consumables take-back pilot at the end of 2021. The program aims to help prevent littering of heated tobacco units commercialized in the country and encourage proper disposal behavior among adult IQOS users.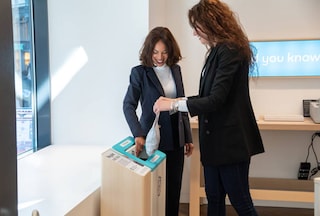 Embedding convenience into take-back programs
In December 2021, our Swiss affiliate launched the first take-back program for collecting smoke-free consumables. Inspired by similar models in the market and feedback from our local adult consumers, our team strived to embed convenience and practicality in every step of the collection and recovery process. To make this possible, our team established key partnerships with a national services provider for mail-in returns and a recycling supplier.
Through this program, adult IQOS users can add a free collection bag to any order when making a purchase on the local e-commerce website, or at any of the physical IQOS boutiques in Switzerland. Each bag, made of 70% recycled plastic and 100% recyclable, can collect approximately 400 HTUs commercialized under the HEETS or TEREA brand. Once full, adult users can conveniently return the bags by dropping them into their mailbox or at one of the dedicated bins at an IQOS Boutique.
Our team in Switzerland can trace each bag from the moment it's ordered until it's received by our recycling supplier. The customer information associated with each barcode is anonymized for privacy protection purposes. Once the bags are received at the recycling supplier's facility they are weighted, helping our team estimate the approximate number of sticks received, and HTUs will be broken down into their original materials.
At the end of the year, the recycling partner received 18 thousand kilos of waste, which translates to roughly 26 million heated tobacco units.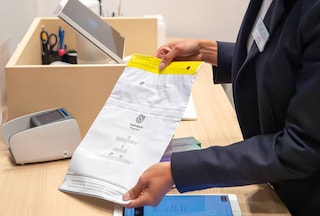 Key challenges, learnings and next steps
Aiming to design a successful program, our team in Switzerland focused on three strategic steps:
understand the reality on the ground in terms of available solutions and partners to work with,
develop a program that can be scaled within the market,
design a solution that would be viable, cost efficient, and that could meaningfully help mitigate the negative impacts of our products on the environment.
As the first market to deploy a program of this kind, this pilot has helped the team learn and optimize the local mechanics and global guidelines to meet adult consumer expectations, and work towards addressing littering issues. It has also served as a great source of inspiration for other markets around the world, who took the learnings and built similar efforts in their local realities to reduce post-consumer waste and foster more circular product propositions.
Up to now, our Swiss colleagues are currently aggregating and collecting the collection bags and sticks. Once they will have enough volumes and a final flow approved, the used sticks collected will be treated and separated using several processes to allow for recycling. As the program develops, our Swiss colleagues continue to actively explore solutions to give these items a second life and value.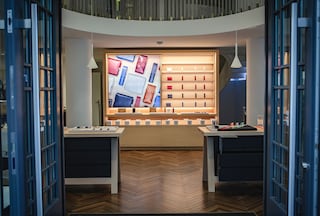 The smoke free consumable take-back program in Switzerland was designed with a deep understanding of the local socio-economic realities and care and commitment to strive to sustainability. In just one year, the results of this pilot are encouraging, showing quick adoption.
Building on the challenges and learnings from this program, PMI developed further guidance to help markets find adequate collection and recycling infrastructures in a complex and highly regulated environment such as waste management. Globally, by the end of 2022, we covered 8.5 percent of shipment volumes with end-of-life take-back programs despite these identified challenges.