A case study from PMI's Integrated Report 2022.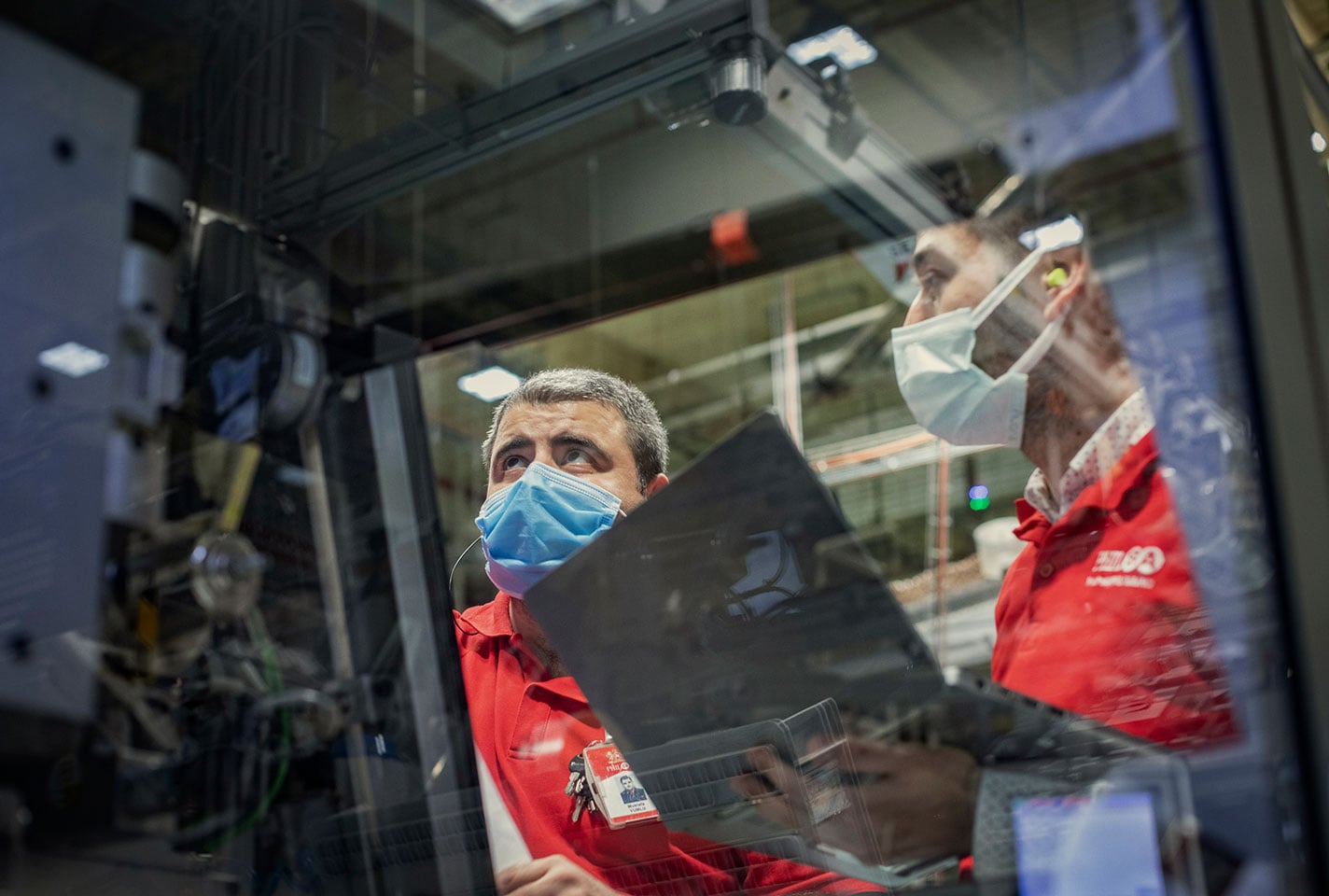 The way we work is constantly changing. Globalization, new technologies, and one's dynamic personal preferences and needs, have made it more likely for individuals to change roles and careers multiple times during their lifetime demanding the need to continuously acquire and improve skills and capabilities, in other words, being a lifelong learner.
Amongst its many benefits, lifelong learning can help us succeed at our job, learn a new hobby, boost our creativity, and increase our sense of fulfillment. As members of society, we can become better communicators, leaders, and provide value through our newly acquired skills.
Understanding the importance of human capital development and the value lifelong learning can have in employees personal and professional development, PMI rolled out a lifelong learning program in its Operations function. The program is not mandatory, but rather offered for employees on a voluntary basis. Focused on fostering growth and a continuous learning mindset, employees are encouraged to obtain skills on an on-going basis, helping them shape their careers in the way they desire.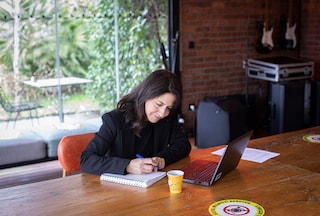 Employee-centered lifelong learning
Launched in early 2020, the lifelong learning program granted access to two global online learning platforms, Udemy for Business and EdX, to approximately 21,000 operations employees. This means that almost 30% of our total workforce have been offered equal access to global e-learning platforms.
Each platform offers thousands of online courses on a wide variety of topics taught by instructors around the world, enabling employees to learn or advance any skill of their choice regardless of their current role, sub-function, salary level or country. For instance, a specialist in agronomy can study algorithms and machine learning, or a supply chain planner can learn about climate protection.
Udemy for Business focuses on quick courses on demand, while EdX provides professional and academic certifications. The courses' length ranges from several weeks to 18 months, with some counting toward a master's degree or other advanced degrees at designated partner universities, such as Harvard, Massachusetts Institute of Technology, Berkley, and Columbia University. There are no prerequisites for signing up for a course. PMI offers bridge training so employees at all levels can enter the program where they fit and progress toward higher levels and certifications, which vary in length, difficulty, and effort.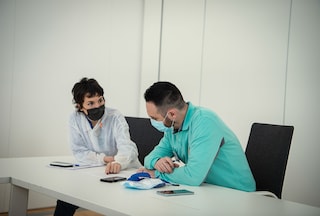 Rapidly growing number of users
To spread the word amongst eligible employees, there were two main means of communication. The first and more centralized was via an internal welcome email, providing a description on the platforms, instructions on how to access them and create an account, and tips to familiarize oneself with the environment.
The second, which proved highly effective, was word-of-mouth. As users enrolled and completed courses, they recommended the platform to their peers, having had a valuable experience themselves. Some had heard of Udemy from their personal networks and became advocates for this learning platform too as soon as they gained free access through PMI.
Peer-to-peer collaboration also played a key role in this organic growth. Colleagues who were more familiar with the platforms provided support to employees who expressed interest in enrolling, helping them navigate the sign-up process and troubleshoot any technical issues learners might experience during onboarding.
By the end of 2021, just over 1,000 learners, 20,000 training hours and more than 600 certificates were completed through these online platforms.
With the Lifelong Learning program, PMI offers our people a vast choice of opportunities to learn and enhance their careers. It also goes beyond supporting development of role-related skills and truly promotes a growth mindset, supporting employability and sustainability. Our people are free to learn within a wide range of themes and capabilities, including areas completely outside of their current roles. I would recommend to anyone at any career stage to take advantage of this program. It is so much more than access to an interesting educational catalogue, Lifelong Learning is a mindset and I dare say, a "way of living" in the modern world.
Seizing opportunities and overcoming challenges
The Operations team gathered feedback from active learners via surveys and interviews hoping to identify ways to strengthen the program and better support employees' learning journeys.
Learners shared that they enjoyed the freedom and flexibility to enroll in any type of course of their interest, whether it related to their current role or not. Some chose courses aligned with their career trajectory, while others chose to pursue courses about a personal interest, like learning an instrument or pursue a new language. Practicality and portability in comparison to face-to-face programs and trainings also drew more participation, according to some since they can be accessed from anywhere and at any time.
When it came to challenges, some users expressed difficulty navigating the wide breadth of courses on the platforms and discerning which skills would be valuable to pursue. Others stressed the challenge in allocating enough time to complete courses due to the competing demands of their work and personal lives.
Adoption also proved difficult for employees less familiar with digital interfaces since enrolling and successfully completing an online course or certification involves a certain degree of comfort with the online platforms.
To be a lifelong learner means investing in yourself constantly. Learning is about the heart just as much as it is about brains. It starts with the recognition that learning and growth are necessary. Once there is clarity about the need for and direction of growth, lifelong learning tools can be very powerful.
Becoming future-ready
Reflecting on the feedback received, our Operations team wanted to make the program accessible to more users. To make it easier to navigate, in early 2022 they designed a learning catalogue including the purpose of the program, a brief description of the platforms, a selection of top courses and certification programs to build the "9 skills for the future", and tips and tricks on how to kickstart their learning experience. The criteria for selecting the top skills considered both external sources, such as the updated reports from The World Economic Forum (WEF), Pearson, and internal, such as the PMI Leadership and Capability model, our internal guide on expected employee behavior in accordance with their roles, and an integral part of the annual performance review process.
To continue raising awareness about the program the learning catalogue was shared with eligible employees via email and at departmental lifelong learning training sessions, and "learning ambassadors" (users who had participated in the program) shared their testimonials on PMI's internal social network.
In just a few months, the implementation and dissemination of the catalogue directly impacted enrollment and course completion. By the end of 2022, the number of active learners (employees enrolled in a course or certification) within Operations grew to 3,500, compared to 1,000 at the end of 2021, and the total number of certificates completed, and training hours during the year reached 1,350 and 42,100 respectively, compared to just over 600 and 20,000 at the end of 2021.
Lifelong learning program 2021-2022 comparison
The success of the learning catalogue's deployment led to requests from sub-functions within operations to have customized catalogues offering detailed guidance on critical skills to develop for their department.
In Procurement, for example, our team worked with the department's leader and together identified these as key skills to build for the future: market Intelligence; category and risk management; digital literacy; data analysis and predictive analysis; budget planning and management; storytelling; assertiveness, effective feedback; active listening; stakeholder management; interpersonal and non-verbal communication.
Following this assessment, our team worked with EdX and Udemy consultants to feature top courses and certificate programs in these areas when participants logged into the platforms, designed a tailored learning catalogue for this department, and presented the learning catalogue in a workshop with all procurement team in Operations (508 employees). By March 2023, close to 77% of the employees in Procurement were active learners.
Through Lifelong Learning program we foster a culture of continuous learning and a growth mindset approach in PMI. Our consistent training offer allows people, independently of the role, location, or level, to get access to high quality education programs from the most reputable and outstanding Universities and Professional Institutions such as MIT, Columbia and Harvard University. The Lifelong Learning Program is a fundamental and inclusive element of the sustainability strategy since, far from being just a training, is a key tool to enable people to thrive, not only professionally but also personally.
Next Steps: a look into 2023
Being a lifelong learner requires humility, curiosity, discipline, and dedication, at times, even relearning how to learn. During 2023, our Operations team plans to continue highlighting the program by sharing learner ambassador's testimonials and continue holding customized training sessions in sub-functions with the hope of reaching more users and continue fostering a culture of continuous learning in the company.
The rapid adoption of the program and learnings from its implementation, supported the efforts of our global People & Culture team to expand digital access to Udemy for Business to all digitally enabled PMI employees, complementing our existing digital access to FUSE and our digital language learning program.
At PMI, we believe that our talented, innovative, and diverse human capital is one of our greatest assets and are committed to invest in their personal and professional growth by providing them with opportunities to learn, develop, and contribute towards our ambitious smoke-free vision. To this end, and building on the learnings from the lifelong learning program in Operations, we have continued to expand our digital learning offerings by granting access to Udemy Business to all digital enabled PMI employees, and design programs that support long term value creation in our business and the communities we operate in.
Our people sustainability ambition is for our workforce to be skilled and empowered to thrive in the evolving world of work – for today and tomorrow.  For 2023 we are focusing on taking further steps towards having a modern learning eco-system that delivers skill development at scale.  This includes expansion of access to the Udemy platform to all employees as part of our lifelong learning offer – giving our employees further 'license to explore'.  This complements our offers already in place through our internal online learning platform, Fuse; and Rosetta Stone language training.