Learn how our Slovakian team is raising awareness of post-consumer waste recycling opportunities.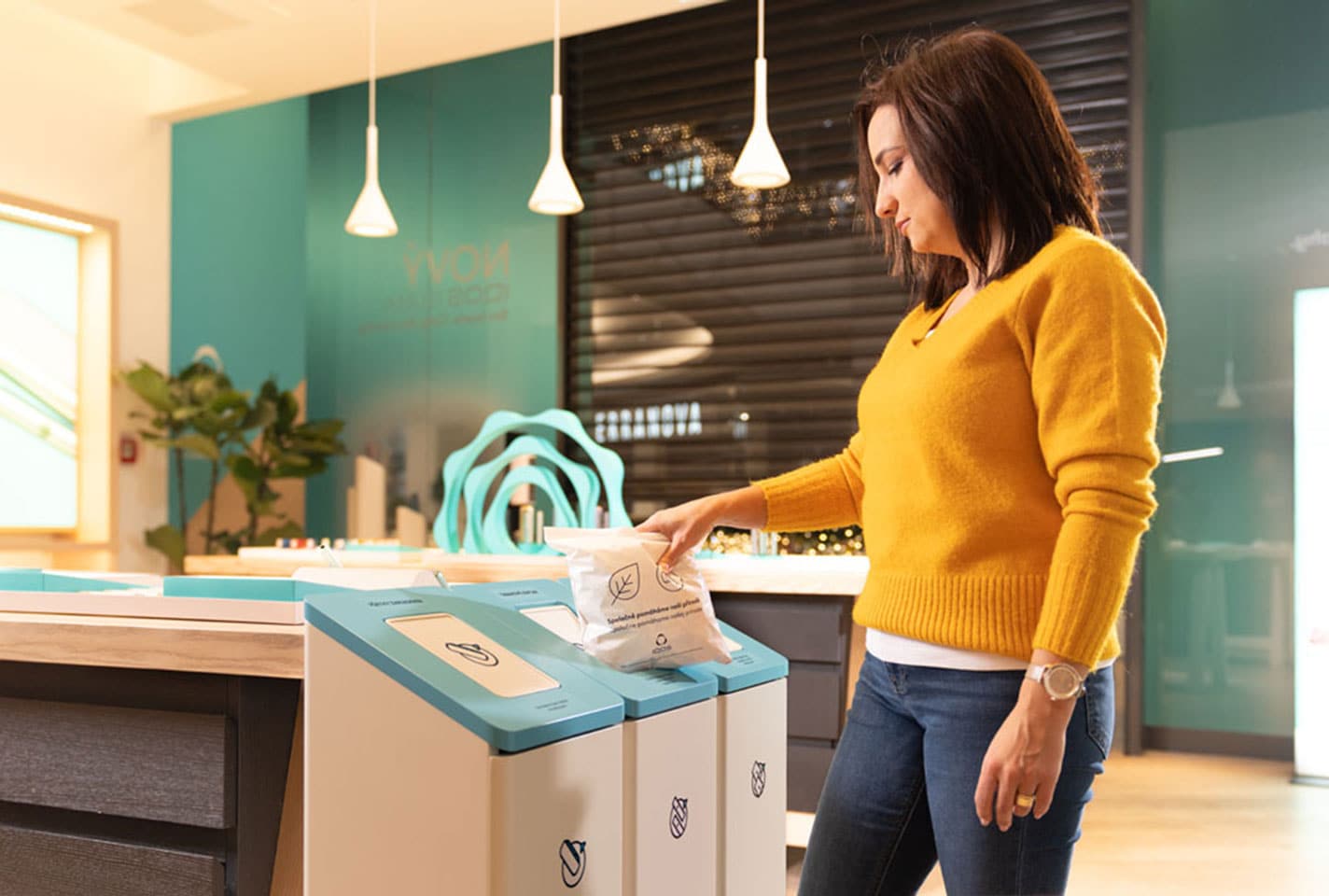 Do you ever stop to consider what the road beneath you is made of? What if you discovered the material uses recycled heated tobacco units (HTUs)—the consumables used with our main smoke-free product, IQOS? Thanks to an incredible partnership created by PM SK, that's exactly what's happening in Slovakia.
The team began by collecting used heated tobacco units (commercialized under the brands HEET, FIIT, and TEREA) in their IQOS stores around the country, and—thanks to a partnership with EcoButt, a local recycling company who focus on recycling cigarette waste—now have the technology to transform them into materials that can be mixed with asphalt to create roads.
"We are mindful that this is one of several potential solutions to try and minimize the impact of post-consumer waste," says Lucia Blahova, Sustainability & ITP Lead, PM SK, "but the added benefit of this project is that it helps us raise awareness of recycling.
The project began in June 2022, with the team collecting used HTUs in three IQOS boutiques in Slovakia. To test demand, they piloted it as a "silent" initiative, with no communication support. Staff in the boutiques just spread the word about the option to bring back used HTUs for recycling.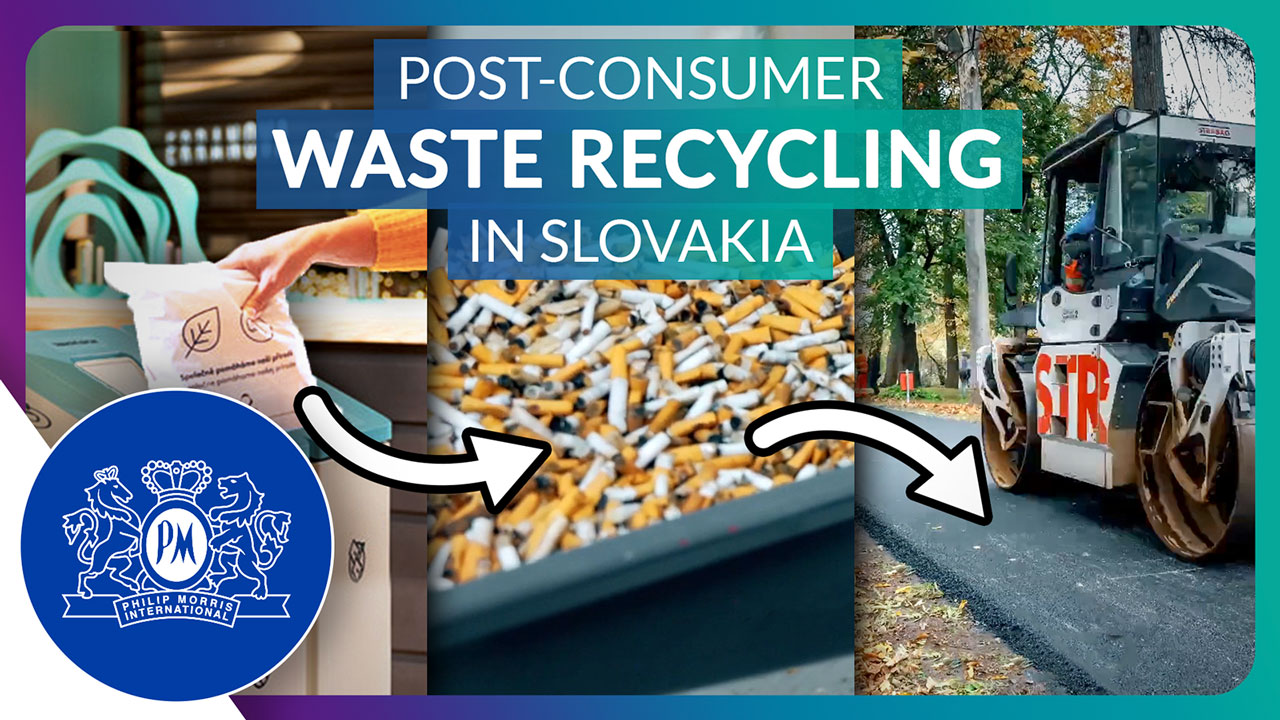 Almost immediately, the reception was positive, and the team could see there was a demand from consumers for a viable recycling option.
"We were so happy to see the used HTUs we collected increasing each month," notes Lucia. "Our consumers were really engaged even without an incentive. Our boutique staff also had a very positive attitude toward this initiative. They actually competed to see who would collect more HEETS each week."
The team then rolled out the project nationwide in November 2022 and began to communicate it to the public for the first time. Despite remaining an un-incentivized program, there was huge engagement, according to Lucia.
"People are increasingly sensitive to environmental protection and willing to contribute to projects that seek to minimize negative impacts on the planet," she says, "and we did our best to make this feasible for them. The resealable bags worked nicely, there's no odor after you seal them, and all our consumers needed to do was collect the HTUs and bring full recycling bags to our stores. Additionally, I think they liked being part of something bigger."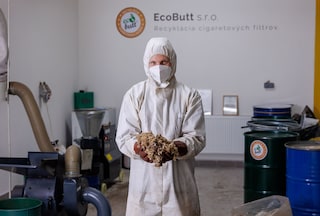 As the project developed further, the team continued their partnership with EcoButt. The start-up's focus up to that point had been collecting cigarette butts and processing them into pellets containing cellulose, which are then mixed into asphalt to create roads. But it's now using the same technique with used HTUs and has created a one-mile stretch of road with recycled products they collected, including these used HTUs.
For Lucia, this has been a surreal experience, and something that she has been passionate about creating since joining the company in 2016:
"I imagined some kind of artistic sculptures, but not roads! In 2017, when we launched IQOS in Slovakia, I heard that we might recycle these used HTUs one day. I was an intern back then and I had no idea how it would work, but I was very excited about it, and hoped it would become a reality."
Thanks to the success of the project, and the engagement from consumers (2022 saw 600kg of used HTUs collected—easily surpassing the 25kg target of the pilot, and the team have already collected more than one ton of used HTUs since the program began in 2022) and having rolled out this initiative to all IQOS stores in Slovakia, it's something that Lucia and the team are hoping to scale-up even further.
"We want to go even further, and engage more adult consumers in this program, so we're planning some light-touch communication activities to help spread the word further. We believe that visuals and videos in our stores and on our websites will help bring more consumers on board."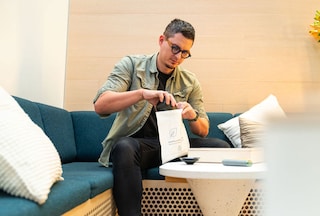 And that's not all. The team are constantly refining their efforts and aiming to improve the program:
"Currently, we're trying to reduce the carbon footprint of the project," she says. "We placed large EcoButt barrels in the storage premises of our stores where possible (in addition to recycling bins) to reduce the frequency of collections by recycling vehicles and thus save on emissions. Plus, we're also partnering with a consultant to help us assess the carbon footprint of the project. Our ambition is to decrease carbon emissions as much as possible and offset those that we cannot avoid in the future. We're really trying to "close the loop" in this program, so we have plans on how to achieve that with EcoButt."
There has been a great reception from consumers, who are supportive of and passionate about the project.
"I think the most important benefit is that we're raising awareness on litter prevention in general," says Lucia, "and, with the help of our customers, lowering the impact on nature, too.
"I'm so happy that our plans came to life. I want to say a huge thanks to our colleagues, our third-party workers, and of course our recycling partner, EcoButt, not to mention our devoted consumers. What's even better, and something I never imagined, is that I've been able to play a direct role in making this a reality."