At PMI, we conduct business with integrity. We clearly define the ethical and compliance expectations we have for ourselves and for third parties with whom we work, and we back up these expectations with governance and management systems to ensure we deliver.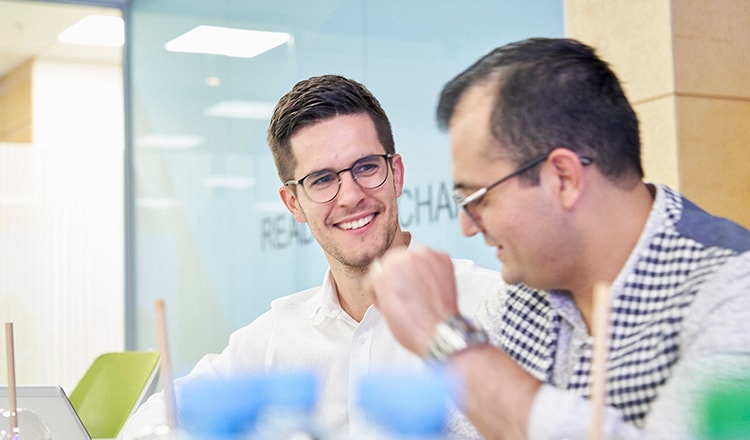 Topic description
For PMI, conducting business with integrity means complying with the law, our Guidebook for Success, and other company commitments. Our Guidebook for Success defines the rules we follow and describes values that form the foundation of good ethical judgment.
Why it is important to us and our stakeholders
Corruption undermines the rule of law and societal well-being. We all depend on systems that apply laws fairly, that protect fundamental rights, that honor equality over power. Without the rule of law, it is difficult for companies to operate successfully.
Following the rules is critical, but it sometimes is not enough. It is possible to behave in an unethical way while still complying with the law or other rules. Good ethical judgment helps us guard against such failures. It builds lasting business success.

Achieving our aims
We understand that PMI's reputation comes from the sum of our individual actions. We want to ensure that everyone – the people employed directly and third parties who work on our behalf – conducts business with integrity. To help us achieve this across our operations and value chain, we maintain an Ethics & Compliance (E&C) program. Key elements contributing to this program are described below.
Our E&C program is led by our VP and Chief Ethics & Compliance Officer, who reports to PMI's President of External Affairs and General Counsel; and also reports regularly to the Board of Directors and its Audit Committee, which oversees our E&C program. Our code of conduct, known in PMI as our Guidebook for Success, sets clear standards and expectations. Its mandatory provisions apply to all PMI employees, officers, and directors, as well as to anyone doing business on our behalf. Key risk areas include anti-bribery and corruption, anti-competitive practices, conflicts of interest, information protection and privacy, responsible marketing and sales, scientific integrity, supply chain responsibility, and workplace integrity. Our Principles & Practices (P&P) provide additional specific guidance on the guidebook topics.
Our Responsible Sourcing Principles (RSP) set clear standards for our suppliers. The RSP require suppliers to deliver on our commitment to conducting business in line with internationally recognized standards on human rights, environmental management, business integrity, and anti-corruption.
We use training and communication to help people understand which standards are relevant to their roles and apply them in their daily work. We reach broadly across the organization via multiple languages and formats. Our training catalog includes 13 core online learning modules, and our in-person trainings cover 94 topic areas. As most of our employees do not have English as their native language, the majority of our training is provided in languages other than English.
Trained personnel investigate reports of suspected E&C violations according to standards designed to ensure a fair and respectful process. We also run post-investigation quality assurance to help ensure we meet these standards.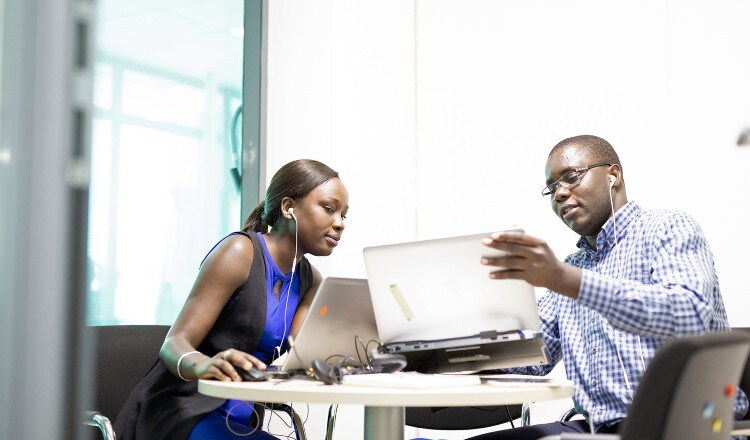 Speaking up
At PMI, there are many ways to speak up about potential misconduct, get help on an E&C matter, ask a related question, or simply recommend an improvement.
Most people speak directly with their supervisor or someone else within their department. They also can contact E&C directly through several methods, including a third party-operated helpline, which is available in all languages spoken across the company.
People can speak up anonymously through this helpline and by other means.
We evaluate our E&C program periodically using a census to understand employee opinions and experiences related to ethics and compliance matters. Our last census was completed in 2018 and reported on in that year's sustainability report. The next census will run in 2020. We also conduct third party-led assessments of our E&C program, with the most recent run in 2019.
Our Internal Controls function and Corporate Audit Department, which has direct access to the Audit Committee of the Board of Directors, also conduct regular reviews of risk areas and business units.

Progress in 2019
In 2019, 86.6 percent of our employees received training related to topics in the Guidebook for Success (2018: 86.9 percent). This was done via a total of 253,763 completed trainings (2018: 193,063). Topics covered included marketing principles, workplace integrity, speaking up, privacy, and anti-corruption.
Misconduct investigations
We received 977 reports of suspected misconduct in 2019 (2018: 872). Approximately one-third of these reports did not involve potential violations. Those reports were resolved through Ethics & Compliance advisory services or referred to appropriate sources for further action.
In 2019, we investigated and closed 653 cases that did involve potential violations. Violations were substantiated in 56.5 percent of these cases (2018: 582 cases, 57.7 percent substantiated), with "Theft and Fraud" and "Workplace Integrity" together accounting for 57.8 percent of all violations (2018: 61.6 percent).
Corrective actions and disciplinary sanctions were implemented following these investigations. Employment termination represented 43 percent of all disciplinary sanctions in 2019 (2018: 51 percent).
Follow-up actions to the 2018 census
Our 2018 census showed that, while 70 percent of respondents agreed they would not face retaliation for speaking up, there was a small dip in confidence. In 2019, we updated our Retaliation Check program to address this finding. The update focused on more reliably using the program to identify people who feel vulnerable to retaliation for speaking up, then regularly following up with them to ensure they are not exposed to retaliation, running checks to ensure year-end performance assessments are fair, and reviewing substantial employment decisions regarding these people before the decisions are implemented. Preliminary results from this update are positive: People say they feel reassured, and we have detected and prevented more retaliation cases than in past years.
Preventing bribery and corruption
Our standard is: We do not bribe anyone, anywhere, for any reason. We recognize that our refusal to participate in corrupt activities may make doing business more difficult in some markets, but bribery is simply unacceptable at PMI.
Our anti-corruption standards regulate our interactions with government officials and entities, as well as with private individuals, both directly and through third parties. They prohibit all forms of bribery and facilitating payments. They also describe acceptable forms of giving and receiving gifts or entertainment, govern political contributions, and set clear pre-approval, reporting and registration requirements.
We publicly disclose the very limited political contributions we make on our corporate website (see also here), and we follow lobbying regulations.
Next steps
We will continue our work to address areas of corporate integrity that require improvement, particularly as we develop new ways of working consistent with the transition to a smoke-free future.
We plan to conduct a new E&C census in 2020 and will report the outcomes in our next report.
Despite our high ethical standards and rigorous control and compliance procedures aimed at detecting and preventing misconduct, given the breadth and scope of our international operations, we may not be able to detect all potential improper or unlawful conduct by our employees and partners.
This online supplement to our integrated report should be read in conjunction with PMI's Integrated Report 2019. The information and data presented in this online supplement cover the 2019 calendar year or reflect status at December 31, 2019, worldwide, unless otherwise indicated. Where not specified, data come from PMI estimates. See About this online supplement for more information. Aspirational targets and goals do not constitute financial projections, and achievement of future results is subject to risks, uncertainties and inaccurate assumptions, as outlined in our forward-looking and cautionary statements.