Our progress in 2020.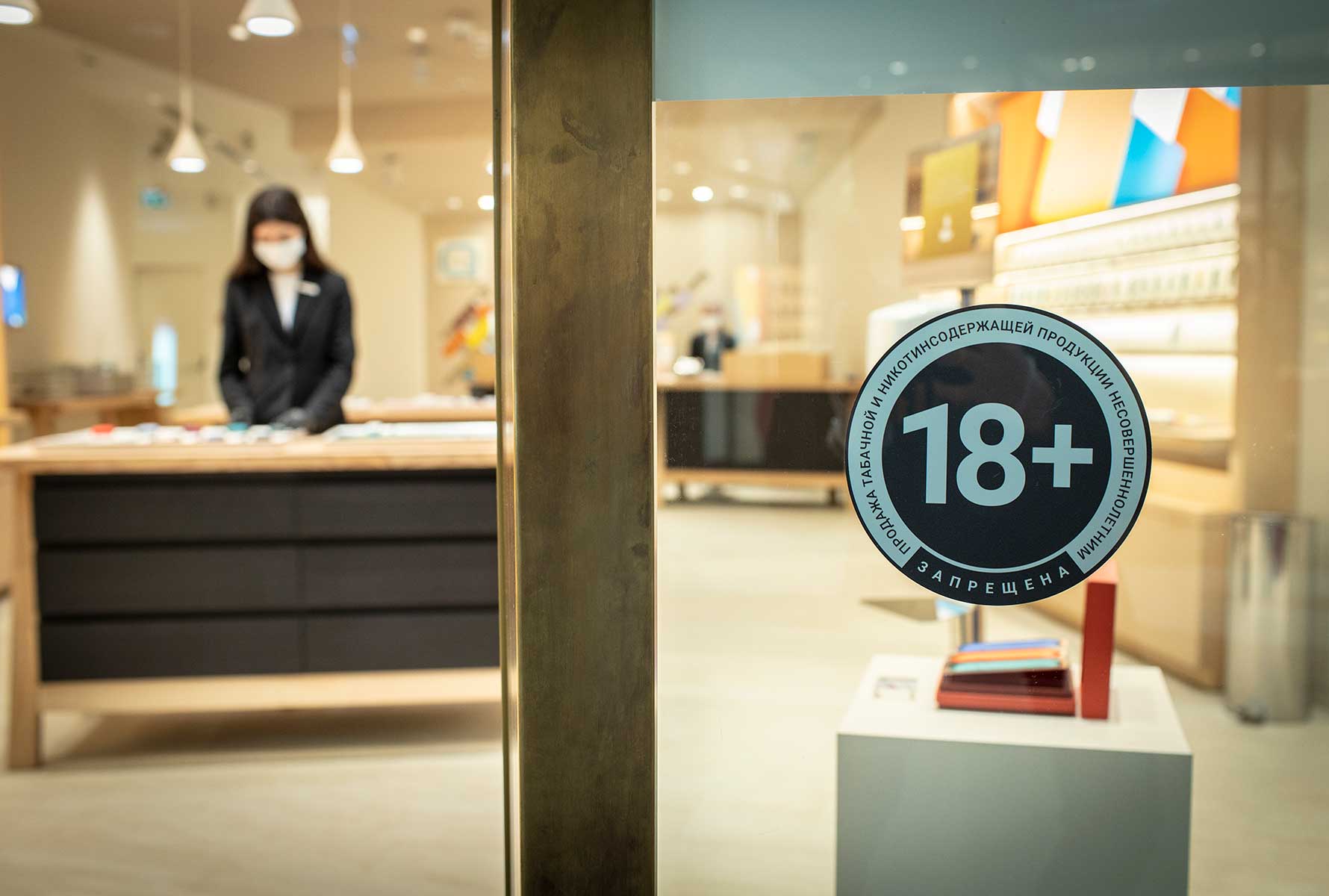 Consumer communication and labeling
We apply strict rules to how we communicate about our products with our adult consumers.
We warn consumers about the health effects of all our products. All advertising and consumer packaging for combusted tobacco products and non-combusted alternatives must contain clear and visible health warnings, even in markets where not required by law.
As of 2015, we do not use social media to market our combusted tobacco products. This applies to all advertising, direct communication, campaigns, and activities, whether branded or unbranded. The same rule applies to our contracted parties, including event organizers, third-party agencies, and brand ambassadors.
Unlike combusted tobacco products, non-combusted alternatives are a new category and still relatively unfamiliar to most people. Our priority is to create awareness among adults who smoke (and will not quit) about these better alternatives to continued cigarette smoking. Our commercial activities for non-combusted alternatives must strike the right balance between encouraging those adult smokers to switch fully to these better alternatives and minimizing access, initiation, and use by youth and nonsmokers. As the consumption of smoke-free products may not be as intuitive as cigarette smoking, we also need to inform consumers of their proper use. In addition, even when not required by law, because these products are not risk-free, we include a health warning on the consumables packaging that the product is not risk-free, contains nicotine, and is addictive.
Our Good Conversion Practices must be displayed for staff and consumers at stores and other direct-retail locations we own or control.
As a leading manufacturer of tobacco and nicotine products, we have a key role to play in guarding against youth access to tobacco and nicotine products and to our marketing communications. This is a role we take seriously. There are various channels through which an adult consumer can obtain access to PMI smoke-free products. They range from PMI-owned and operated e-commerce platforms, to third-party online marketplaces; and from PMI owned and operated boutiques, to third-party retailers. While the level of control we have over these different channels varies, it is critically important that, even in those channels where our influence is limited, we use our best efforts to guard against youth access to PMI non-combusted alternatives. We take a similar approach when we reach out to adults with our marketing communications related to PMI non-combusted alternatives and/ or allow access to such marketing content.
For example, we open commercial social media accounts for PMI non-combusted alternatives in countries where we obtain reliable audience data which show that the audience of the social media platform in the relevant country is at least 75 percent adult. In addition, we use all native age gates made available on such social media platforms. As of October 2019, we do not engage with anyone for the purpose of generating social media posts to market our smoke-free products. We do not hire social media influencers to advertise our smoke-free products. Moreover, we do not encourage adult consumers to share commercial content related to PMI non-combusted alternatives on their personal social media accounts and pages in order to limit the reach of our marketing communications to the unintended audience, including minors.
In this chapter
Consumer communication and labeling
Employee and third-party training
Monitoring and remediation
Our commitment to youth access prevention
Next steps

Responsible marketing and sales practices - topic overview
read more
Leveraging the power of our brands to drive positive behavior change
Employee and third-party training
Our responsible commercialization efforts rely on the adherence and dedication of our employees and the third parties with whom we work.
In 2020, 28,569 training sessions on our Marketing Code were delivered through various channels. Around 64 percent of these training sessions were to employees and 36 percent to third parties, including suppliers, retailers, and hosts (2019: 14,500 sessions). This also includes over 15,000 people trained on our GCP in the markets in which we sell smoke-free products (2019: 33,000).
Training plays a crucial role in ensuring employees and third parties understand our policies and embed them in their work. In parallel to the release of our Marketing Codes, we will deploy new training in 2021 to reach all PMI employees directly involved in developing or commercializing our products as well as third parties contracted or engaged by PMI to do so.
Our Marketing Codes are discussed during the recruitment of prospective employees and third parties who will interact with adult smokers and consumers of smoke-free products. We hire employees and engage third parties only if they agree to follow them.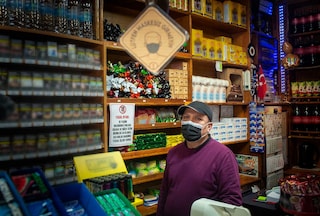 Monitoring and remediation
PMI has a robust and tested infrastructure aimed at ensuring compliance with its policies and processes. Our Ethics and Compliance function monitors adherence to our policies on the ground. We monitor incidents of noncompliance with laws and PMI's Marketing Codes in marketing communications, including advertising, promotion, and sponsorship.
In 2020, there were 29 substantiated violations of our Marketing Code or GCP (2019: 42). As a consequence of these violations, we terminated the employment of eight employees. Furthermore, six employees were suspended and received a written warning, eight employees received a written warning or pay cut, and seven employees received a verbal warning or counseling.
The number of cases of noncompliance is low, considering that over 35,000 PMI employees and third parties working on our behalf are directly involved in the commercialization of our products. There is also no pattern that would suggest systemic problems.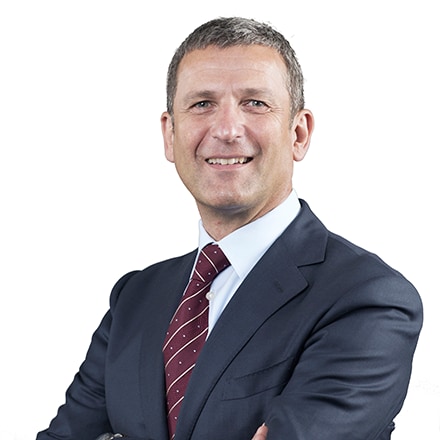 While PMI alone cannot prevent youth from smoking or using nicotine-containing products, there is a lot we can do, and are doing, to minimize the extent to which our marketing and products reach youth and other unintended users. We engage with various stakeholders on this issue, including retailers and governments.
Our commitment to youth access prevention
We support regulation that ensures that only adults can buy tobacco and nicotine-containing products, as well as the strict enforcement of minimum age laws and penalties for those who provide tobacco products to minors.
We apply global guidelines, even when not required by local laws, to all our commercial activities to reduce the likelihood that our products will appeal to minors. For example, our creative materials must not contain any of the following: (i) images of models who are, or appear to be, under age 25; (ii) images of youth-oriented celebrities; (iii) characters from children's TV, cartoons, films, online video or audio programs, books, or nursery rhymes; or (iv) brands, toys, or other content or merchandise primarily intended for, or used by, minors. We do not pay for product placement in entertainment programs, films, or theatrical productions in or on the internet, cinema, television, radio, video games, or any other program intended for or disseminated to the general public.
While flavors are essential to encourage adult smokers to switch to smoke-free products, some flavors such as those with candy- or dessert-like descriptions could be particularly appealing to youth and should not be used. At PMI, we have implemented a central governance system, under which new flavored heated tobacco products, e-vapor products, and combusted products are assessed and by which those product variants are subject to a specific assessment framework that requires data and checkpoints in the process to demonstrate premarket that a new flavored product proposition is not particularly appealing to minors or other unintended audiences (read more: Access to smoke-free products).

Monitoring our efforts on youth access prevention
The risk of marketing and selling to youth is covered in our annual integrated risk assessment and in our risk-based audit program.
Reviews by our Corporate Audit department in 2020 found that only a few affiliates had issues related to responsible marketing compliance, and these issues were mainly procedural.
In 2020, Corporate Audit conducted seven audits covering 10 markets as well as the governance over the YAP program by our central Commercial function in our Operations Center in Switzerland.
Processes and controls were reviewed in all these markets, and members of the Corporate Audit team visited a limited number of points of sale in most locations (in a few of them, COVID-19 restrictions did not permit field visits) to assess compliance with the Marketing Code provisions and our GCP. No significant issues related to youth access were identified in any of the locations visited. The audit over the central YAP program led to further enhancements embedded in our new Marketing Codes.
We also run a mystery shopping program in a sample of our smoke-free product stores, contact centers, and website operations. An independent third party uses mystery shoppers to assess the consumer experience delivery, the quality of service offered, and compliance with our GCP.
We encourage any member of the public who spots PMI marketing materials or sales practices that they believe are inappropriate to contact us so we can review the situation and take action, as necessary.
Last but not least, we support the establishment by the regulators of post-market monitoring and surveillance, which can help address concerns related to the use of novel smoke-free products by measuring whether such products are in fact reaching the intended audience of adult smokers, as well as by collecting data and evidence on the safety of these products and their impact on the health of users. Such post-market surveillance should be conducted independently but paid for by the manufacturers.
Engaging with our trade partners
We do not own or control the vast majority of retail outlets in which people buy our products. However, we set robust standards for our direct trade partners and work with them to guard against sales to youth.
In 2020, we implemented a set of Youth Access Prevention (YAP) guidelines and tools to help our affiliates work more effectively with their trade partners to guard against sales of our combusted and smoke-free products to underage purchasers.
The tools include templates for contract clauses that, for example, require retailers to ensure strict compliance with minimum age laws or, in the absence of such laws, to refuse sales of nicotine-containing products to anyone below 18 years old. The tools also include YAP educational modules on the digital communication platform we use with our retail trade partners in various countries (76 countries, approximately 955,000 registered points of sale). The modules include educational materials on YAP for both combusted and smoke-free products, as well as knowledge checks. Trade partners who currently use the platform were required to complete the educational modules by the end of 2020.
Other tools we provide include point-of-sale signage, communication templates to be used by our affiliates, and talking points to guide in-person conversations with trade partners.
By the end of 2020, markets representing over 94 percent of PMI's total shipment volume had developed and started implementing YAP plans where allowed considering COVID-19 restrictions imposed by local governments. In 2021, we will launch a new toolkit with updated communication and educational materials to align with the new Marketing Codes and further strengthen the local practices to prevent youth access to our products. Markets will continue to deploy the initiatives aimed at maintaining YAP implementation in markets accounting for over 90 percent of PMI's total shipment volume.
What is a youth access prevention (YAP) program?
read more
28,569

training sessions conducted on PMI's Marketing Code (64% employees, 36% third parties)

>94%

of our total shipment volume represented by markets with youth access prevention programs in place in 2020
Age-verification technology
We have established and follow internal guidelines informing processes requiring that a consumer's age is verified before providing them with access to our products in owned and third-party-operated retailers, including e-commerce and marketplaces.
When performing online age verification, we leverage data from authoritative sources, such as government organizations, telephone network operators, and banks in order to use reliable sources to perform age verification prior to selling electronic smoke-free devices. In 2020, we worked with third-party age-verification providers in 16 markets to verify adult consumers online seeking to purchase our products on one of our websites.
Online age-verification technology corresponds to the ability to corroborate that a purchaser is of the minimum legal age authorized to purchase nicotine-containing products in a particular market, without the need for face-to-face interaction with a retailer. We are aiming to equip all markets in which we sell smoke-free products through owned e-commerce platforms with online age verification solutions.

Piloting age-verification technology in New Zealand: How does it work?
Buy VEEV device
Age is verified at purchase
Create adult user account
Verify adult user age
via third-party age-verification provider
Activate VEEV device
via one of PMI's digital solutions
In addition, we are developing technology to help guard against minors from using our smoke-free devices via compulsory age verification prior to first usage and allowing users to lock and unlock their device—when they choose—to prevent unintended use. In the second half of 2020, we launched our IQOS VEEV product equipped with age-verification technology pilot in New Zealand. Our aim is to have our portfolio of electronic smoke-free devices designed by PMI and introduced on the market as of 2023 equipped with age-verification technology.
Secure and user-friendly age-verification technology is a novel advance in the smoke-free product category and requires strong collaboration with information technology service providers and owners of various software applications. Our teams are reaching out to the main hardware and software players in these industries to ensure that best-in-class technology is available for PMI's smoke-free products and the category in general.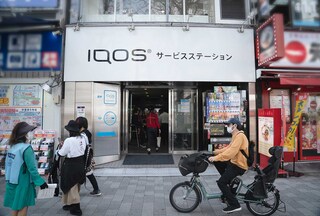 Next steps
As described, PMI has a robust infrastructure for monitoring compliance with our policies.
In May 2021, we introduced two new Marketing Codes and implementation guidelines and will implement these with a full training program for all PMI employees directly involved in developing or deploying consumer-focused product, packaging, marketing, and sales initiatives, as well as all third parties engaged by PMI to conduct those activities. We will roll out the Marketing Codes and implementation guidelines during 2021 to allow the organization to embed the principles in the Codes into PMI's sales and marketing practices. We are planning to publish the two Codes externally in 2022.
As a leading manufacturer of tobacco and nicotine products, we have a critical role to play in guarding against youth access to our products. This is a role we take seriously. We will continue to deploy measures to age-verify consumers through channels ranging from PMI-owned and operated e-commerce platforms and boutiques to third-party online marketplaces and retailers. While the level of control we have over these channels varies, it is critically important that, even where our influence is limited, we use our best efforts to guard against youth access to our products.
We remain committed to implementing our YAP programs, including new communication and education materials, with trade partners.
We will continue to investigate ways to further enhance our age-verification technology, aiming to equip all the electronic smoke-free devices we introduce on the market, as of 2023, with such technology.


This online content about our Integrated Report should be read in conjunction with PMI's 2020 Integrated Report. The information and data presented here cover the 2020 calendar year or reflect status at December 31, 2020, worldwide, unless otherwise indicated. Where not specified, data come from PMI estimates. Please also refer to 'About this report' on page 3 of the 2020 Integrated Report for more information. Aspirational targets and goals do not constitute financial projections, and achievement of future results is subject to risks, uncertainties and inaccurate assumptions, as outlined in our forward-looking and cautionary statements on page 145. In the 2020 Integrated Report and in related communications, the terms "materiality," "material," and similar terms, when used in the context of economic, environmental, and social topics, are defined in the referenced sustainability standards and are not meant to correspond to the concept of materiality under the U.S. securities laws and/or disclosures required by the U.S. Securities and Exchange Commission.