Sustainability
Enabling change in Nayarit, Mexico
10 Dec 2020
·
3 min read
PMI's "Step Change" approach to Agricultural Labor Practices continues to deliver in Mexico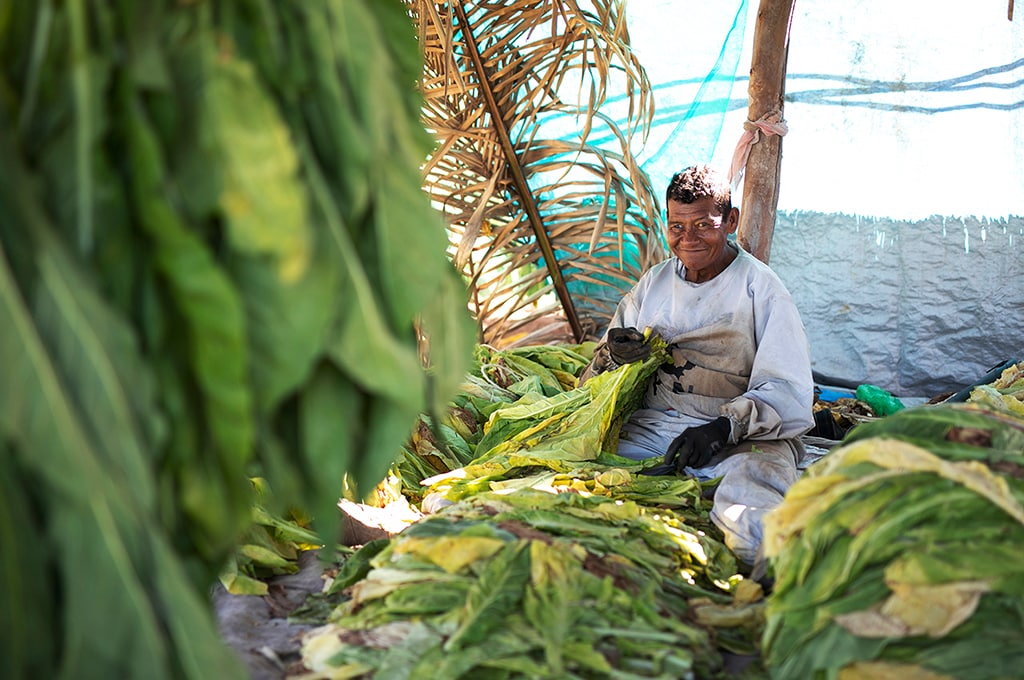 Respect for human rights is embedded in PMI's culture, governing our working practices in the communities where we operate. Our Code of Conduct and Responsible Sourcing Principles sets the global standard for the way we work with employees, farmers, and suppliers.
The impact of this can be felt throughout the world, including Nayarit in the west of Mexico—a region known for its complex tobacco chain.
Farmworkers migrate with their families from Mexico's highlands to settle in tobacco-growing areas for several months, leaving them vulnerable to issues around human and labor rights. PMI is proactive in combatting these issues to ensure all workers are treated fairly. We do this by monitoring practices and identifying improvement opportunities to act upon.

A good example of our commitment to respect the Universal Declaration of Human Rights, is the work we are doing with our Agricultural Labor Practices (ALP) program. The ALP program, introduced in 2011, is focused on eliminating child labor and other labor abuses and providing a decent livelihood for all contracted farmers supplying tobacco to PMI. The program is currently being implemented in 24 countries, including Mexico, in the region of Nayarit. In 2018, PMI introduced the "Step Change" approach, and Mexico was identified as the appropriate learning ground for the particular complexity of its tobacco supply chain.
By the time that the Step Change approach had been introduced, the global ALP program had reached an important level of maturity, providing a more accurate assessment of the program's overall performance, and the improvement opportunities PMI could act upon. The Step Change approach was deployed to achieve significant, long-term change for the most recurring issues in the most impacted locations, such as Nayarit.
With the Step Change approach, PMI committed to ambitious targets, including:
Zero child labor in PMI's tobacco supply chain by 2025.
100 percent of tobacco farmworkers paid at least the minimum legal wage by 2022.
100 percent of tobacco farmworkers provided with safe and adequate accommodation by the end of 2020.
100 percent of farmers and workers having access to personal protective equipment (PPE) for the application of crop protection agents (CPA) and prevention of green tobacco sickness (GTS) by the end of 2020.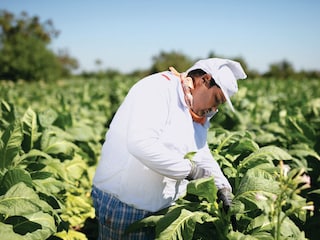 Eliminating child labor: A Step Change in Mexico
PMI's commitment to address the challenge of child labor and other labor rights issues in its tobacco growing supply chain is yielding results
Read more
In Mexico, PMI sources tobacco from a third-party supplier, TPN (Tabacos del Pacífico Norte—a subsidiary of Universal Corporation). TPN implements the Step Change approach through the Sustenta program, which introduced a comprehensive action plan with targeted initiatives on the ground to address the identified risks.
The peculiarity of the supply chain in Nayarit is that farmers rely heavily on migrant workers from the Cora and Wixáritari (or Huichol) indigenous groups. These workers migrate with their families from Mexico's highlands and settle in tobacco-growing areas for several months each year.
They are vulnerable due to their migrant status and indigenous cultures, and this exposes them to potential human rights and labor rights risks, such as poor living and working conditions, limited access to the appropriate personal protective equipment (PPE), and working at night.
The earnings during the tobacco season are typically the main source of annual income for these indigenous families. Maximizing the number of working hours—and consequently their income—is the main reason they often prefer living and sleeping on the field, so they don't lose time and money commuting.
The potential human rights and labor rights risks identified in this analysis resulted in a holistic set of initiatives to be implemented through Sustenta. These include increasing the piece-rate wage paid to workers by 25 percent (ensuring the same income while respecting the legal working time), improving workers' accommodation, providing the necessary PPE, constructing resting areas on the fields, and funding childcare centers. Extensive communication efforts were also undertaken with the objective of informing farmers and both local and migrant workers of the program and its benefits.

10/12/2020
ALP progress update: Focusing on Mexico: improving human rights and labor practices
Download
"In Nayarit, we have been working to support our tobacco supplier in order to move forward and comply with our Agricultural Labor Practices code," said Paulina Villegas, Manager of Sustainability, External Affairs, Philip Morris Mexico.
"Great things have been achieved," she continued. "Not only giving comprehensive attention to the children of migrant workers, but also improving the quality of life and the labor conditions of thousands of tobacco farmers and workers. For us, sustainability begins in our value chain, working together with allies that can help us change lives."
You can learn more about how PMI's Step Change approach is making a difference in Mexico by reading our fourth ALP Progress Update of 2020 .