Challenging the spread of hate to foster civil conversations for positive change
20 Oct 2021
·
3 min read
PMI has published the results of a new survey revealing that people are being exposed to higher levels of hate than ever, as well as a white paper exploring the importance of civility in driving progress.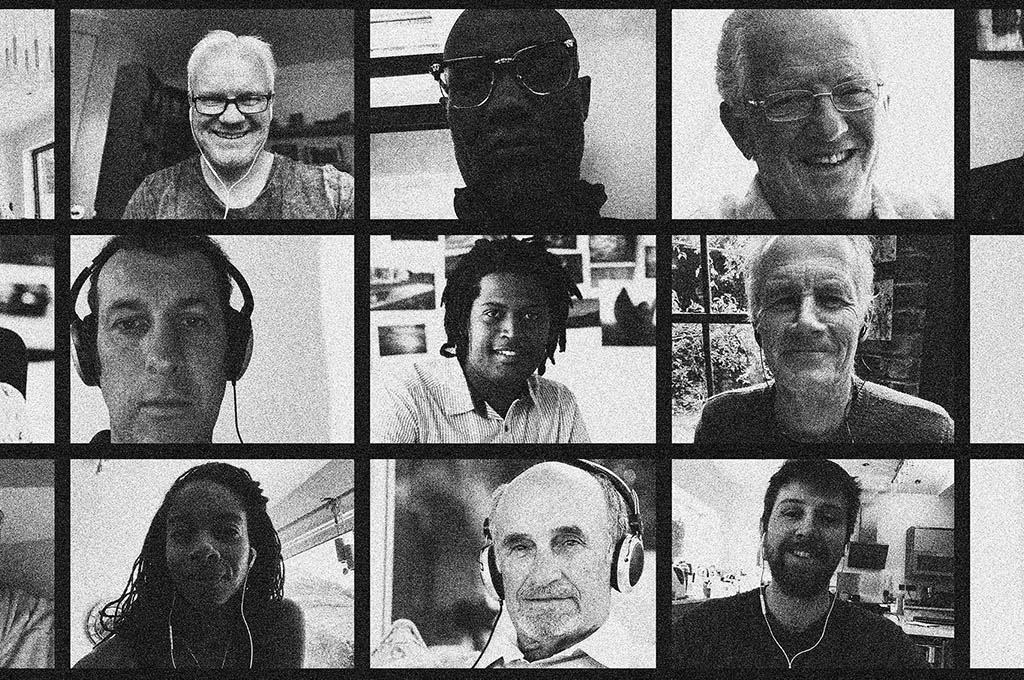 A new survey conducted by PMI shows that hate is a more prevalent and damaging force in our daily lives than ever.
Of the 5,026 adults surveyed in Brazil, France, South Africa, South Korea, and the U.S., 70 percent reported that the level of hate and hate speech in their country has increased in the past two years. However, only 12 percent admitted to holding hateful opinions or attitudes themselves.
Are we blindly hating without knowing we're doing it, or are low levels of hate in society being amplified out of proportion by social media?

Whatever the reasons, people are fearing the potential ramifications of the rise of hate, with 77 percent agreeing that society's biggest challenges will never be solved if we demonize and exclude those with whom we disagree.
Meanwhile, almost half of the respondents (43 percent) said they encounter hateful speech—either online or in person—at least once a week.
By contrast, 81 percent reported they are more likely to consider the arguments of their "opponents" if they are open to dialogue and willing to address concerns and questions.
Other findings in the survey included:
45 percent said they know people who hold hateful opinions or attitudes, while 12 percent admit to holding such opinions or attitudes themselves
63 percent are making an effort to cleanse themselves of hate
51 percent worry that hate and hostility are hampering progress

Examining the impact of hate on progress
Harassment and hate are widening divisions and slowing progress for society. It's a problem that must be addressed before it worsens.
PMI's white paper, "Hate is in the Air," examines the omnipresence and growing threat of hate through the different avenues and dynamics in which it takes root.
It aims to drive conversations around how individuals and organizations can navigate this environment to protect themselves from the damage incurred by hate and—most importantly—to drive meaningful progress.
PMI is no stranger to hate.
Despite transforming its business model to deliver a smoke-free future—one in which it ultimately no longer sells cigarettes—the company is consistently attacked by those preoccupied with the past.

"Hate is in the air": PMI releases its white paper on disarming hostility with civility
PMI's new white paper explores the drivers of hate in today's society, and offers solutions for corporations ready to engage with society in order to deliver a better future.
These special interest groups and NGOs refuse to accept the opportunity presented by science-backed smoke-free products that represent a much better choice for those adults who would otherwise continue smoking.
They are unwilling to engage in the debate about these products' potential to accelerate an end to smoking. Instead, they fuel the spread of misinformation, discount the science, and block progress.

Disarm hate. Embrace dialogue
Society can move forward if we open our mind to solutions offered by the "other side."
Read More
As a result, they risk prolonging the demand for cigarettes among the very individuals these organizations claim to represent.
How companies can help restore civility
But the scope of PMI's white paper is far broader than the hate attracted by the company's pursuit of a smoke-free future.
It investigates the meaning of hate itself, its repercussions, and why it appears to be more prevalent in society than ever.
It goes on to suggest practical solutions for individuals, companies, and regulators that can help replace confrontation with understanding, civility, and empathy, so society can move forward. Solutions include:
Reach out to your "enemy": Relentlessly seek opportunities for interaction, dialogue, and debate, even with—perhaps especially with—those who consider you the "enemy."
End exclusionary policies and practices: The gatekeepers controlling access to conversations must recognize that discomfort and debate may need to co-exist if meaningful change is to be achieved.
Embrace discomfort: To find common ground with those on "the other side," we must leave the relative safety of our echo chambers.
Champion the primacy of science and fact: Using data and proof points as anchors, we must all engage in conversations and counter the noise created by those seeking to confuse or mislead.

Leveraging empathy to drive progress
Where reason exists, outdated hostility can be dialed back to open the door to civil, fact-based, and forward-focused conversations.
This, in turn, can lead to curiosity, dialogue, and understanding—as PMI experienced when people visited its Unsmoke Your Mind lounge at Davos 2020 with open minds about smoke-free better alternatives.
There is cause for optimism about the possibilities for constructive dialogue in the future. After all, it is only through understanding, civility, and empathy that organizations—and society at large—cut through the hate, heal divisions, and achieve the unity required for progress.
Survey methodology: In total, 5,026 interviews were conducted across the U.S. (n=1,007), Brazil (n=1,007), France (n=1,005), South Africa (n=1,002) and South Korea (n=1,005). Fieldwork was conducted between October 1–10. The research was commissioned by Philip Morris International. Interviews were collected online by Engine Insights via its CARAVAN International Omnibus Survey. Survey data were weighted to be nationally representative of the adult population in each country.