Welcome to the Philip Morris International media center, where you'll find our latest news, resources, media assets, and contact information for our international press office. The assets on this page are available for public use and can be reproduced verbatim. If you are a journalist and have any questions or special requests, please contact our press office. For all other inquiries—such as questions about our products or general consumer questions—please contact our
customer services
team.
PMI Press Office
The PMI Press Office responds exclusively to press inquiries. For any other matter, please use the relevant contact listed under Other queries, just to the right.
Other queries
For questions about our products and services, please contact your nearest PMI office. Alternatively, you can get in touch with us directly.
For Job Applications
The PMI Media Center does not accept job applications and queries relating to job opportunities at Philip Morris International. Please do not send confidential or other personal information to our Press Office. You may view our job application process and search for available roles that you can apply for on our Careers page.
April 5, 2023
PMI Integrated Report 2022
Download
January, 2021
Business Transformation white paper
Download
November 12, 2020
Statement of Purpose
Download
Sweden Could Become The First Country To Leave Cigarettes Behind For Good - Factsheet

Delivering a Smoke-Free Future - Factsheet

The Problem With Burning - Factsheet

Nicotine What Is It and Why Is It In Smoke-free Alternatives - Factsheet

The Importance of Harm Reduction and Need For Better Alternatives - Factsheet
Japan Progress Towards A Smoke-free Future - Factsheet

Enable Acesss To Information

Good Conversion Practices

Our Smoke-Free Products Are For Adult Smokers Who Would Otherwise Continue To Smoke

Regulation Should Adapt With, and Foster Innovation
Smoke-Free Alternatives Some Facts

Smoke-Free Products Deserve Appropriate and Risk-Proportionate Regulation

PMI 2021 Sustainability Materiality Report

KPMG EU Illicit cigarette consumption report 2021 results

PMI ESG KPI Protocol
PMI Corporate - Illicit Trade - illicit trade prevention - Factsheets - Jan 2022

Carbon Neutrality Declaration

ALP Anniversary Report December 2021

Letter from PMI's CFO to International Shareholder Services, Inc. (ISS) dated September 6th, 2021

PMI Low-Carbon Transition Plan Executive Summary
PMI's Environmental Commitment

Who's afraid of a scientist?

André Calantzopoulos Boston CEO Club Speech 03.05.2019

PMI Supports Objectives of EU SUP Directive

Global Goals Yearbook 2019 - PMI
PMI Comments on FDA ANPRM - Flavors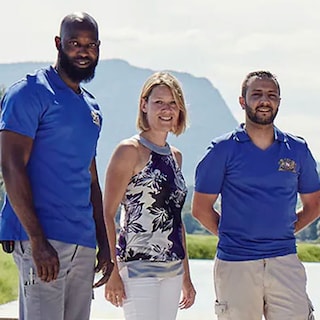 Discover who we are
Philip Morris International (PMI) is one of the world's leading international tobacco companies. Headquartered in New York City and listed on the New York Stock Exchange (NYSE: PM), the American company has a workforce of over 69,600. PMI is building its future on replacing cigarettes with smoke-free products that—while not risk-free—are a far better choice than cigarette smoking.
Read more
* Figure includes Swedish Match and Vectura Fertin Pharma.
** As of September 30, 2023, PMI estimates that approximately 19.7 million adults around the world had already switched to IQOS and stopped smoking. IQOS user metrics reflect PMI estimates, which are based on consumer claims and sample-based statistical assessments with an average margin of error of +/-5% at a 95% Confidence Interval in key volume markets. The accuracy and reliability of IQOS user metrics may vary based on individual market maturity and availability of information.