Philip Morris International relocates corporate headquarters to Connecticut to accelerate its smoke-free ambitions
22 Jun 2021
·
5 min read
The move, welcomed by Connecticut's Governor Ned Lamont, will boost the state's economy with approximately 200 new jobs.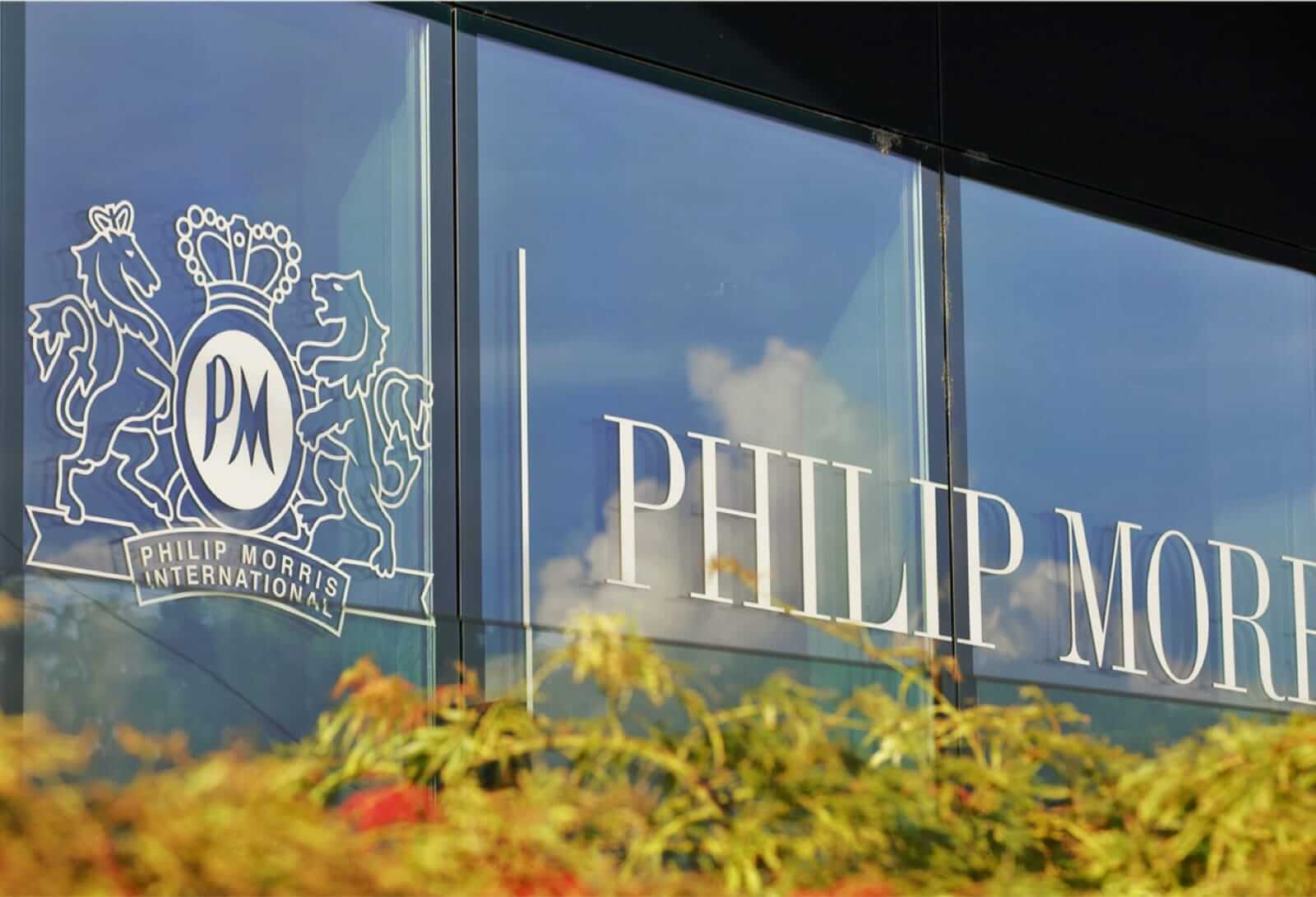 Philip Morris International has announced the relocation of its corporate headquarters to Connecticut from New York.
The move, facilitated with the support of Connecticut Governor Ned Lamont's office, will bring approximately 200 jobs to the state—providing a boost to the local economy.
Our new corporate headquarters—which plays a critical role in our mission to create a smoke-free future—is expected to be operational by the end of 2022.
Jacek Olczak, CEO of PMI, said: "Connecticut offers a valuable mix of technological know-how, future-forward thinking, and an open-minded approach to problem-solving.
"We consider it an ideal location for our new U.S. head office, where we will be working to more quickly achieve our vision of a smoke-free future. We are excited about what the state has to offer our company, our employees, and their families—and we very much look forward to integrating into the community in a meaningful way."

Through our product innovations, sustainability leadership, people-centered employment practices, and community involvement, we intend to be a source of pride for the state.
Source of pride for Connecticut
Mr. Olczak believes the relocation will drive the innovation central to our smoke-free ambitions, adding: "We are amid a profound transformation at PMI, and our new base in Connecticut will serve to accelerate our progress.
"Beyond replacing cigarettes with better alternatives, we intend to draw on our expertise in life and medical sciences to develop solutions in areas that include respiratory drug delivery and botanicals.
"Through our product innovations, sustainability leadership, people-centered employment practices, and community involvement, we intend to be a source of pride for the state."
The new office will house the Americas teams and members of other corporate functions. PMI's Operations Center will remain in Lausanne, Switzerland, to continue to support the business across the globe. We employ a workforce of more than 71,000 worldwide.

Economic investment and recovery after COVID-19
Commenting on the move, Connecticut Governor Ned Lamont said: "We are excited to welcome PMI to the State of Connecticut, showing once again that our state is a growing and thriving ecosystem for businesses.
"They recognize what we've been saying for years: Connecticut is a wonderful place to raise a family and a competitive place to conduct business.
"I am also impressed by their culture and desire to integrate closely into the communities in which they operate, and we look forward to seeing their active and charitable contributions to our state."
Connecticut Democrat Representative Jim Hines said it would provide a welcome boost to the local economy: "Philip Morris International's move to Southwest Connecticut will bring approximately 200 good-paying jobs that will boost our economy and augment the tax base which funds our schools, infrastructure, and essential community services.
"As our area recovers from COVID-19, I'm pleased to see new economic investment in our community, and thank Governor Lamont for his laser-like focus."

Change in leadership
As part of the move, PMI is restructuring its operation in the Americas—with Deepak Mishra becoming President, Americas Region* and Martin King retiring from his role as CEO, PMI America.
Mr. Mishra, our former Chief Strategy Officer, will assume this newly created position in the region—covering the U.S., Canada, and Latin America—on July 1, 2021.
The restructuring will focus on three key areas:
Strengthening our leadership in Latin America and Canada as we accelerate toward a smoke-free future.
Advancing our work with partners to commercialize reduced-risk products in the U.S.
Developing a platform for the company's "beyond nicotine" strategy in the U.S., in coordination with PMI's Life Sciences group, through expanded partnerships and commercial deployment.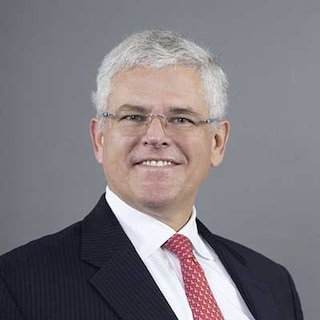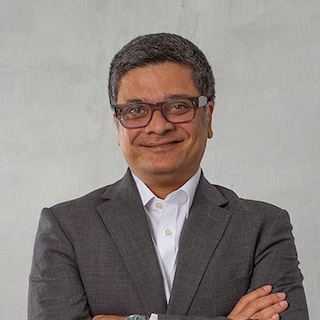 "A visionary and a pragmatist"
Speaking about Mr. Mishra's appointment, Mr. Olczak said: "I am thrilled to name Deepak Mishra, one of our top business leaders, to one of the most important roles for the future of our company.
"In less than three years with PMI, he has been instrumental in shaping our long-term strategy and bringing it to life through strategic partnerships and investments.
"Deepak brings to the role deep expertise in mergers and acquisitions, a likely component of our beyond nicotine strategy. He is both a visionary and a pragmatist, and I have high expectations for—and full confidence in—what he will accomplish in his new role."
Mr. Olczak praised the outstanding achievements of Mr. King, who has been with PMI since 2003: "We are deeply grateful to Martin King for his many years and many accomplishments at PMI, and for the impact he has had in the U.S. in the year he spent getting the market ready for the push we plan to make in bringing both reduced-risk and, eventually, beyond nicotine products to consumers.
"Martin is an outstanding business leader and colleague, and we wish him the very best in the years to come."

Driving progress
PMI is widely recognized as a top employer and a leader in gender equity, equitable pay, and environmental, social, and corporate governance (ESG) measures. Our recognitions include:

Transforming to deliver a smoke-free future
Since 2016, PMI has undergone a major business transformation. We are aiming to replace cigarettes and other combustible tobacco products with smoke-free alternatives that, while not risk-free, are scientifically substantiated to be a better choice than continued smoking.

PMI is committed to a smoke-free future, and our noncombustible products already accounted for nearly 30 percent of net revenues in the first quarter of 2021.
Building on this progress, we have accelerated our ambitions—and now aspire to be a majority smoke-free company in terms of net revenues by the end of 2025.
The potential public health impact of PMI's scientifically substantiated smoke-free products is increasingly being recognized by governments and public health authorities.
In the U.S., the Food and Drug Administration (FDA) has issued marketing authorizations for IQOS, PMI's electronically heated tobacco system.
In July 2020, the FDA authorized the IQOS 2.4 system as a modified risk tobacco product (MRTP), concluding that issuing exposure modification orders for the system is "appropriate to promote the public health" and is "expected to benefit the health of the population as a whole."
The agency is now conducting a scientific review of the company's MRTP application for the IQOS 3 system, which was authorized for sale in the U.S. in December 2020.
Globally, as of March 31, 2021, an estimated 14 million adults have switched to IQOS and stopped smoking.

* Deepak Mishra retired from his role at PMI in January 2023.