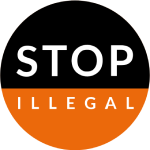 Pandemic caused surge in counterfeiting crime in the EU, EUIPO-EUROPOL report confirms
A joint report from Europol and the European Union Intellectual Property Office (EUIPO) has found that the EU's criminal economy was bolstered by the pandemic.
Criminals have used COVID-19 to take new business opportunities and use different channels for the distribution of counterfeit and substandard goods.
In addition, the Intellectual Property Crime Threat Assessment 2022 revealed that while most counterfeit goods distributed in the region are produced outside the EU, there are indications that production of counterfeit and substandard goods increasingly takes place within the EU. As a result of this worrying trend, the report states that the health and safety of consumers is now under serious threat from counterfeiting and piracy.
The report also warns that the rise in counterfeit goods will have a severe impact on the European economy. It's estimated that imports of counterfeit and pirated goods in 2019 were worth EUR 119 billion, representing 5.8 percent of all goods entering the region.
The strategic report looked at the scope, scale, and key patterns of counterfeiting and piracy in the EU. It draws from EU and Europol data, addressing the general public, policymakers, practitioners, and businesses.
Research from KPMG, and commissioned by PMI, looking at illicit cigarette consumption in Europe is also referenced. As well as the increase in counterfeit goods, illicit tobacco consumption remains at a high level. In 2020, illicit tobacco consumption made up 7.8 percent of total cigarette consumption, with a potential tax revenue of EUR 8.5 billion lost.
Online platforms
Counterfeiters have adapted their distribution methods in recent years. Traditionally, counterfeiters opted to use freight transport, shipping to the EU in bulk via complex trade routes.
However, the report reveals that there has been a large rise in the use of small parcels distributed by express transport services. This rise is partly attributed to the proliferation of online marketplaces. Counterfeiters now use technology to source components, as well as to distribute illicit goods through online platforms, social media, and instant messaging services. Although digital platforms and other technologies have tangible benefits to society, criminals are also leveraging this domain to carry out their activities.
Production of counterfeit and substandard goods increases inside EU
The report found signs that counterfeit production is increasingly taking place within the EU.
It asserts that EU-based criminals are operating illegal manufacturing facilities that assemble products purposely unfinished to avoid detection by law enforcement officials. This has been identified by the increasing importation of counterfeit packaging materials and semi-finished products.
The production sites discovered across EU member states include:
Laboratories producing fake pharmaceutical products
Factories labelling counterfeit clothing and luxury goods
Production and repackaging facilities for illicit pesticides and cigarettes
Factories refilling both authentic and fake empty bottles of alcoholic beverages
Clandestine factories repackaging fake perfumes
.
The need for collaboration across the EU and beyond
The EUIPO-EUROPOL report sheds new light on the increased use of online channels to distribute illicit goods, as well as the growing number of clandestine production facilities operating in the EU. In response to this, public and private organizations have continued to work tirelessly to stop these criminals.
The Anti-Counterfeiting Group's (ACG) director general, Phil Lewis, said "Despite the obvious threats, restrictions, and interruptions, ACG and its partners have worked even more diligently to combat the dangers, to help protect our members and society in general."
Tamás Sipos, PMI's Director of Illicit Trade Prevention for the European Union Region, said, "The state of illicit trade across Europe is a cause for concern. Criminals are now operating under new production and distribution methods as a result of the pandemic, and a robust response from both the public and private sector is needed. Collaboration and effective enforcement are evidently more important than ever.
"In addition, consumers need access to information to build their overall knowledge—awareness campaigns are a key part of this. Consumers must know the risks that illicit tobacco trade and all forms of illicit trade pose to public health. This way they can make informed decisions."
COVID-19 has highlighted the fact that criminal organizations recognize no borders, and will always look to find ways around obstacles—whether posed by law enforcement or a global pandemic. It is clear that to take down these criminals effectively, we must do so with public-private cooperation on an international scale.
Read the full EUIPO-EUROPOL report here.