Sustainability
PMI named a global leader in sustainable supply chain management through its work to tackle climate change
10 Feb 2021
·
4 min read
CDP places Philip Morris International on its Supplier Engagement Leaderboard for a fourth consecutive year.
For a fourth consecutive year, Philip Morris International (PMI) has been placed on CDP's Supplier Engagement Leaderboard for climate change, recognizing the company's pioneering work in sustainable supply chain management. PMI's Supplier Engagement Rating (SER) positions it in the top seven percent of companies who disclosed for CDP's full climate questionnaire.

"We are incredibly proud to be included on the Supplier Engagement Leaderboard for a fourth consecutive year," said PMI's Claudia Berardi, Head of Environmental Sustainability Operations. "Supplier engagement is a vital part of us achieving our ambitious climate goals, such as science-based targets and overall climate protection commitments. The CDP supplier engagement leadership recognition is an acknowledgement that our efforts and commitment can have a true impact in reducing our environmental footprint across our value chain."

The CDP Supplier Engagement Leaderboard rates how effective companies are in engaging their suppliers on climate change, an essential element in the creation of a more sustainable value chain. The rating given to each company is based on responses to selected questions on governance, targets, scope-3 emissions, and value-chain engagement in the CDP climate change questionnaire.
PMI is undertaking a broad range of activities to achieve carbon neutrality in its direct operations (scopes 1 + 2) by 2030 and across its entire value chain (scopes 1 + 2 + 3) by 2050. The company is on track to meet these targets. In 2020, the Science Based Targets Initiative (SBTi) verified PMI's emissions reduction targets, emphasizing that the company's carbon reduction strategy is aligned with climate science and consistent with the reductions required to meet the goals of the Paris Climate Agreement and limit global warming to 1.5 °C.

"An organization's upstream emissions are typically more than ten times greater than their direct operations."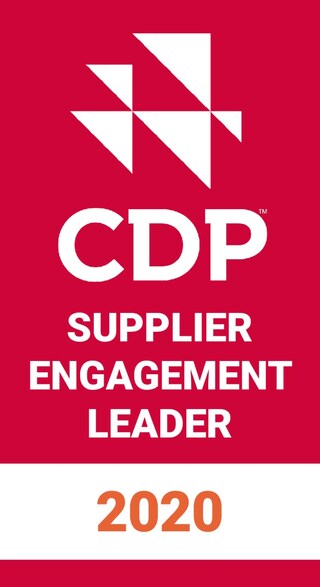 "Therefore, we must replicate and champion our own sustainability efforts with suppliers by working together on solutions and programs that have the greatest impact in reducing our environmental footprint," said Laurence Ruffieux, Director of Operations Sustainability. "This year's recognition from CDP further reinforces our commitment to transparently report on our progress as we work toward tackling climate change and accelerating our sustainability efforts."

With more than 32,000 contracted suppliers, PMI's total supply chain accounts for the vast majority of the company's environmental footprint. Sustainable supply chain management means embedding sustainability across the company's procurement strategies and practices, identifying and managing risks and impacts, and continuously evaluating and supporting its suppliers as they work to align their sustainability efforts with PMI's rigorous requirements and standards.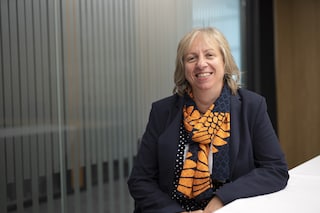 Laurence Ruffieux, Director of Operations Sustainability
"It is thanks to the dedication of our supply partners and their ongoing collaboration that we continue to strengthen our sustainable procurement strategies, said Cesare Guarini, Director of Sustainability Procurement at PMI.

"Our work together and shared responsibility, as well as this year's recognition from CDP, is an important source of motivation in our continued supplier engagement. We look forward to continuing these critical partnerships that help inspire us to develop more innovative and long-lasting sustainable programs."

In addition to PMI's best-in-class Supplier Engagement Rating, the company recently received CDP's "triple-A" score for its work in tackling climate change, forest protection, and water security—reinforcing PMI's global leadership in corporate sustainability. In December 2020, PMI's climate work and the progress toward achieving its sustainability targets have also been recognized by its inclusion for the first time in the Dow Jones Sustainability Index (DJSI) North America.

"Companies' emissions don't end at the factory door. In fact, CDP data shows a company's supply chain emissions are over 11.4 times greater than its direct emissions on average," said Sonya Bhonsle, Global Head of Value Chains, CDP.

"Meaningful corporate climate action means engaging with suppliers to reduce emissions across the value chain. Despite the challenges from COVID-19, in 2020, nearly 400 companies achieved a place on CDP's Supplier Engagement Leaderboard. Congratulations to these companies. As Supplier Engagement Leaders, they are driving the transition towards the net-zero sustainable economy."