We expect exceptional results obtained only in full compliance with the letter and spirit of applicable laws and regulations, our internal policies, and our values.
Honesty, respect and fairness are the core ethical values that embody our commitment to acting with integrity in our workplace, in our marketplace, for our shareholders and for our communities. They guide us as individuals and collectively as a company. They are with us every day and everywhere. We honor this commitment regardless of the challenges and pressures we face in conducting our business. Acting with integrity, and in full compliance with the law, regulations and our own policies is indispensable in securing a prosperous future for PMI.

Our extensive compliance program, led by our Chief Compliance Officer, includes, but is not limited to:
Training our employees on our Code of Conduct and compliance policies
Providing advice and resources for our employees to speak up, ask questions, share ideas, or report issues and concerns
Conducting investigations and acting on reports of suspected compliance issues
Completing compliance risk assessments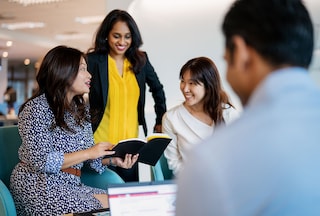 Anti-Corruption at PMI
PMI does not tolerate any form of bribery or corruption. Our Anti-Corruption Policy sets out our commitment to prevent and detect bribery and corruption at PMI, and to comply with all applicable related laws, including the U.S. Foreign Corrupt Practices Act ("FCPA").
Our PMI Code of Conduct: Delivering a smoke free future with integrity
Our Code of Conduct defines who we are and how we do business. Through our Code, employees learn and understand the legal and ethical responsibilities that apply to their jobs, which include upholding their commitment to each other to do what is right and report and correct what is not.
bahasa-indonesia-(indonesian)

bahasa-melayu-(malay)

Dansk-(Danish)

česky-(czech)

deutsch-(german)

english

español-spain-(spanish-spain)
eλληνικά-(greek)

français-france-(french-france)

hrvatski-(croatian)

italiano-(italian)

lietuvių-(lithuanian)

magyar-(hungarian)

nederlands-(dutch)
polski-(polish)

português-brazil-(portuguese-brazil)

português-portugal-(portuguese-portugal)

pусский-(russian)

română-(romanian)

slovenčina-(slovak)

slovenščina-(slovenian)
srpski-(serbian)

svenska-(swedish)

tagalog-(tagalog)

tiếng-việt-(vietnamese)

türkçe-(turkish)

yкраїнська-(ukrainian)

zulu
עִברִית-(hebrew)

اردو-(urdu)

العربية-(arabic)

ไทย-(thai)

한국어-(korean)

中文-taiwan-(chinese-taiwan)

日本語-(japanese)