PMFTC Inc. (PMFTC), the Philippine affiliate of Philip Morris International (PMI), is the leading cigarette manufacturer in the Philippines. It manufactures 5 out of the top 10 brands available in the market, led by Marlboro, the world's number one cigarette brand, and Fortune, the best-selling local brand in the country.
PMFTC relies on a diverse workforce of over 4,700 employees. They work at the corporate office in Makati City, the two manufacturing facilities in Tanauan City, Batangas, and Marikina City, Metro Manila, as well as at leaf facilities, and more than 40 sales offices across the archipelago. PMFTC supports the individual development of employees and career management programs that recognize potential and reward achievements.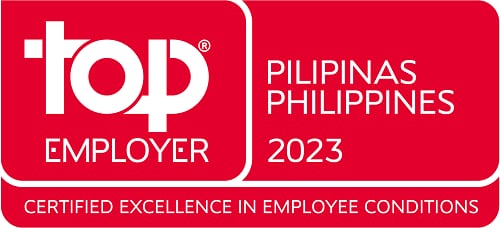 4,700
employees
Key facts
Main brands
Marlboro, Fortune, Champion, Hope, More, Jackpot
Operations

In 2015, PMFTC adopted the practice of directly contracting more than 4,500 tobacco farmers. The company provides them with extensive support in all areas of tobacco-growing, including seeding, planting, curing, and drying of the leaves. PMFTC also promotes the Good Agricultural Practices (GAP) Guidelines & Assessment and best Agricultural Labor Practices (ALP) to ensure a safe working environment, standard farming techniques, and productive farm practices.

Sustainability

In a continuous effort to reduce CO2 emissions, PMFTC invested USD 3.1 million in 2018 in a solar power plant at its manufacturing facility in Batangas. Reducing the environmental footprint of its business is a key pillar of PMI's sustainability strategy. Using science-based innovative energies to replace conventional fuels is also aligned with its vision of a smoke-free future. Read more on our solar plant.

Addressing illicit cigarette trade

The illicit cigarette trade remains a major challenge for PMFTC and the local cigarette industry. The company fully supports and complies with the Bureau of Internal Revenue (BIR) tax stamp program, intended to ensure the correct payment of excise taxes on all cigarette packs manufactured and imported for domestic consumption. The company's extensive campaign to fight cigarette illicit trade is in collaboration with local industry organizations, international research organizations, intellectual property experts, and government agencies.

Corporate citizenship

PMFTC commits itself to give back to communities where the company operates and where help is greatly needed. Embrace, the company's corporate social responsibility (CSR) program, currently mobilizes 15 projects in support of the United Nations Sustainable Development Goals. These projects address livelihood, education, environment, community health, poverty alleviation, disaster preparedness, and calamity relief across the country. In 2014, PMFTC donated PHP 100 million to relief operations for the victims of super typhoon Yolanda (international name: Haiyan). The donation was spread over two years and was coursed through the American Chamber of Commerce Philippines Foundation Inc.

PMFTC received the CSR Company of the Year 2015 award, an honor given by the Asia CEO Forum. This recognition caps the 25 other local and international honors garnered by PMFTC that year. In 2016, PMFTC was recognized by Partners in Protecting the Planet (PPP), a London-based international network of corporate social responsibility (CSR) professionals, as one of five CSR World Leaders. According to PPP, the CSR World Leaders are "caring companies that use their privileged position to help their colleagues, communities, customers, the environment and the less fortunate."
Smoking and health

Social Media Rules of Engagement PMFTC Inc.

PO Terms and Conditions PMFTC INC

PMFTC Consolidated Shipping Instructions

Perfect Invoice and Receipt Policy 2023
Taguig Office
PMFTC Inc.
31st Floor, The Finance Centre
26th Street Corner 9th Avenue
Bonifacio Global City (BGC)
Taguig City 1630
Philippines
Manufacturing Facilities
PMFTC Inc.
Phase 3, Lot 1B, First Philippine Industrial Park
4232 Tanauan City
Batangas
Philippines
Speak Up
PMI is committed to doing business ethically and with integrity, honesty, respect, and fairness. Employees, business partners, and stakeholders can raise concerns using PMI's Speaking Up channels.

To learn more about how to make a report, click here.