Our Transformation
PMI aims to become a majority smoke-free business by 2025
15 Mar 2021
·
4 min read
Philip Morris International announced updated ambitions at its virtual 2021 Investor Day, as it aims to accelerate its journey toward a smoke-free future.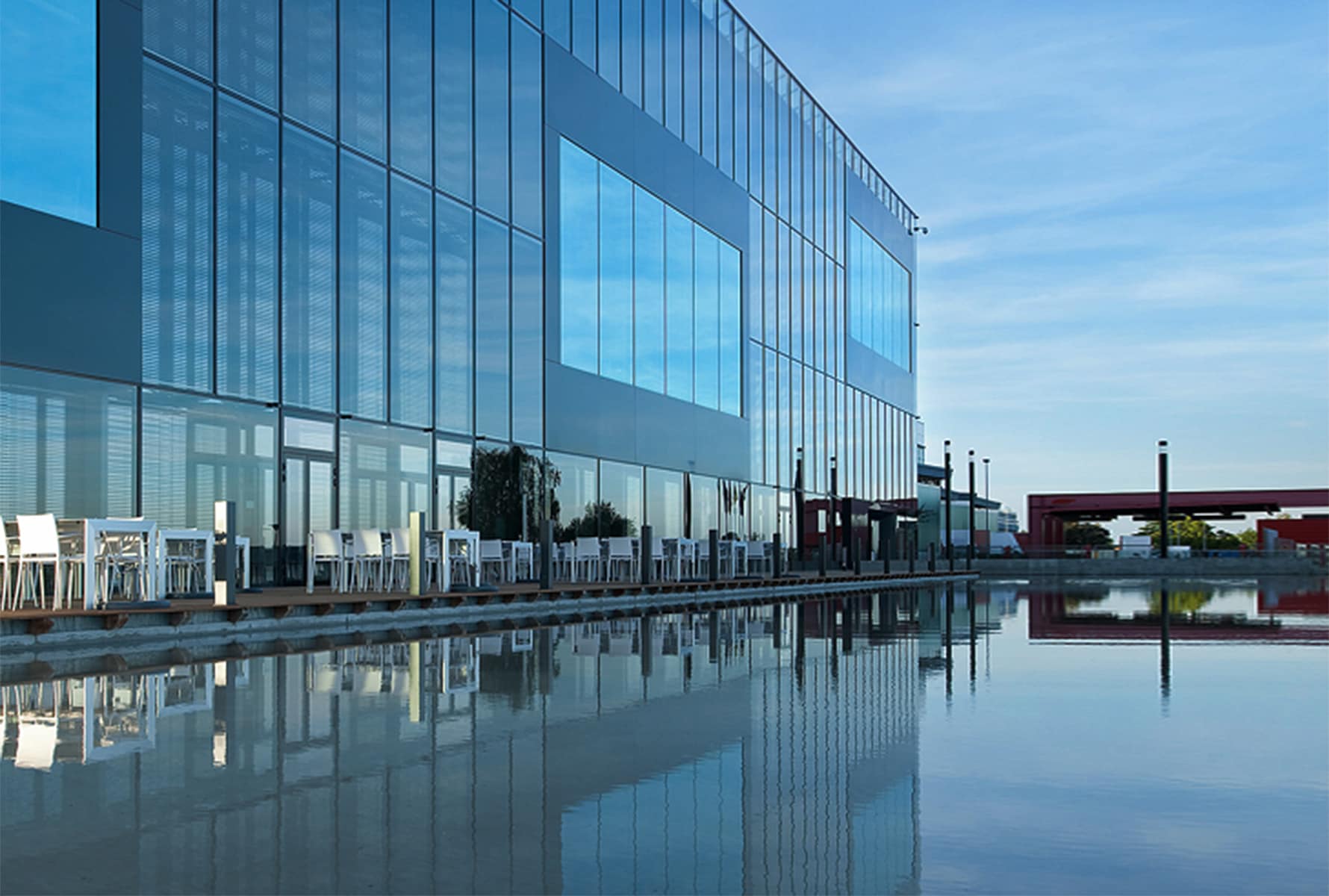 PMI has announced an ambition for smoke-free products to account for more than 50 percent of its total net revenues by 2025.
This is a significant increase on our previous 2025 ambition of between 38 and 42 percent, as included in our 2019 Integrated Report.
We made the announcement at our virtual Investor Day on February 10, 2021, where we also discussed our aim to have commercialized our leading heated tobacco product IQOS in 100 markets by the end of 2025—up from 64 markets at the end of 2020.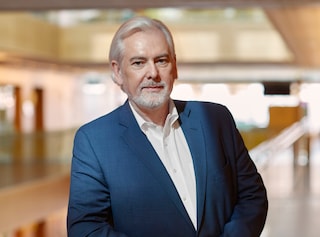 Presenting the company's business strategies and growth outlook at the Investor Day event, we also announced plans to launch IQOS ILUMA in the second half of 2021. This is the next generation of our heated tobacco product, featuring internal heating based on Smartcore™ induction technology.
Since 2008, we have invested a cumulative USD 8.1 billion behind our smoke-free products, reflecting research, product and commercial development, production capacity, scientific substantiation, and studies on adult smoker understanding of these products.
Changing the future for smokers means working together
These announcements support PMI's ambition to become a majority smoke-free product company by 2025, building on its 2016 commitment to a smoke-free future.
However, we cannot achieve this on our own.
Only with the right regulatory encouragement and support from civil society can we deliver better alternatives at scale to the hundreds of millions of adult smokers who would otherwise continue to smoke.
With these critical components in place, we believe that cigarette sales could end within 10 to 15 years in many countries—as stated in our Statement of Purpose and reiterated at our Investor Day.
PMI's Chief Operating Officer, Jacek Olczak, who will succeed André Calantzopoulos as Chief Executive Officer immediately after the Annual Meeting of Shareholders in May 2021, told investors: "IQOS has demonstrated a stunning pace of adoption. Our transformation was led by the product [… and …] this is the biggest positive impact on harm reduction."
Mr. Olczak pointed out that as of year-end 2020, there were almost 18 million users of IQOS, of whom more than 70 percent had switched to IQOS and stopped smoking, calling this progress: "A very spectacular result."
Making significant progress
"We are the segment leader, we have the strongest brand, and obviously, we are leveraging the first-mover benefits," continued Mr. Olczak. "From the beginning, we were very serious about this opportunity."
The COO also emphasized that scientific substantiation has always been a priority with PMI's smoke-free vision.
"The fact that we have successfully passed the bar of FDA PMTA— [and] ultimately MRTP—authorization as the first, and so far the only, heat-not-burn product is proof that our strategy was right," said Mr. Olczak when commenting on the U.S. FDA's decision to authorize marketing of IQOS in the United States with reduced exposure information. He added that responsible and sustainable marketing practices are the backbone of PMI's commercialization strategy. The progress our company has made has allowed us to raise our ambitions still further. By aiming for 50 percent of our total net revenue to come from smoke-free products by 2025, we are accelerating the journey toward a world without cigarettes.
This article is a summary of certain information included in the February 10, 2021 Investor Day, and should be read in conjunction with, and is qualified in its entirety by, the Philip Morris International Inc. Investor Day materials dated February 10, 2021, available on www.pmi.com. Key terms, definitions, and explanatory notes are set forth in the materials referenced above.
Aspirational targets do not constitute financial projections.
Forward-looking and cautionary statements
This article contains projections of future results and other forward-looking statements. Achievement of future results is subject to risks, uncertainties and inaccurate assumptions. In the event that risks or uncertainties materialize, or underlying assumptions prove inaccurate, actual results could vary materially from those contained in such forward-looking statements. Pursuant to the "safe harbor" provisions of the Private Securities Litigation Reform Act of 1995, PMI is identifying important factors that, individually or in the aggregate, could cause actual results and outcomes to differ materially from those contained in any forward-looking statements made by PMI.
PMI's business risks include: excise tax increases and discriminatory tax structures; increasing marketing and regulatory restrictions that could reduce our competitiveness, eliminate our ability to communicate with adult consumers, or ban certain of our products; health concerns relating to the use of tobacco and other nicotine-containing products and exposure to environmental tobacco smoke; litigation related to tobacco use and intellectual property; intense competition; the effects of global and individual country economic, regulatory and political developments, natural disasters and conflicts; changes in adult smoker behavior; lost revenues as a result of counterfeiting, contraband and cross-border purchases; governmental investigations; unfavorable currency exchange rates and currency devaluations, and limitations on the ability to repatriate funds; adverse changes in applicable corporate tax laws; adverse changes in the cost and quality of tobacco and other agricultural products and raw materials; and the integrity of its information systems and effectiveness of its data privacy policies. PMI's future profitability may also be adversely affected should it be unsuccessful in its attempts to produce and commercialize reduced-risk products or if regulation or taxation do not differentiate between such products and cigarettes; if it is unable to successfully introduce new products, promote brand equity, enter new markets or improve its margins through increased prices and productivity gains; if it is unable to expand its brand portfolio internally or through acquisitions and the development of strategic business relationships; or if it is unable to attract and retain the best global talent. Future results are also subject to the lower predictability of our reduced-risk product category's performance.
The COVID-19 pandemic has created significant societal and economic disruption, and resulted in closures of stores, factories and offices, and restrictions on manufacturing, distribution and travel, all of which have and will continue to adversely impact our business, results of operations, cash flows and financial position while the pandemic continues. Our business continuity plans and other safeguards in place may not be effective to mitigate the impact of the pandemic. Currently, significant risks include our diminished ability to convert adult smokers to our RRPs, significant volume declines in our duty-free business and certain other key markets, disruptions or delays in our manufacturing and supply chain, increased currency volatility, and delays in certain cost saving, transformation and restructuring initiatives. Our business could also be adversely impacted if key personnel or a significant number of employees or business partners become unavailable due to the COVID-19 outbreak. The significant adverse impact of COVID-19 on the economic or political conditions in markets in which we operate could result in changes to the preferences of our adult consumers and lower demand for our products, particularly for our mid-price or premium-price brands. Continuation of the pandemic could disrupt our access to the credit markets or increase our borrowing costs. Governments may temporarily be unable to focus on the development of science-based regulatory frameworks for the development and commercialization of RRPs or on the enforcement or implementation of regulations that are significant to our business. In addition, messaging about the potential negative impacts of the use of our products on COVID-19 risks may lead to increasingly restrictive regulatory measures on the sale and use of our products, negatively impact demand for our products and the willingness of adult consumers to switch to our RRPs, and adversely impact our efforts to advocate for the development of science-based regulatory frameworks for the development and commercialization of RRPs.
The impact of these risks also depends on factors beyond our knowledge or control, including the duration and severity of the COVID-19 pandemic in general and specifically in the jurisdictions in which we operate, its recurrence in our key markets, actions taken to contain its spread and to mitigate its public health effects, and the ultimate economic consequences thereof.
PMI is further subject to other risks detailed from time to time in its publicly filed documents, including the Form 10-K for the year ended December 31, 2020. PMI cautions that the foregoing list of important factors is not a complete discussion of all potential risks and uncertainties. PMI does not undertake to update any forward-looking statement that it may make from time to time, except in the normal course of its public disclosure obligations.