The First Investor's Recipe for Change: 30 Years of Growth, €400 Million Investment, and Exceptional Focus on Employees
21 Sep 2023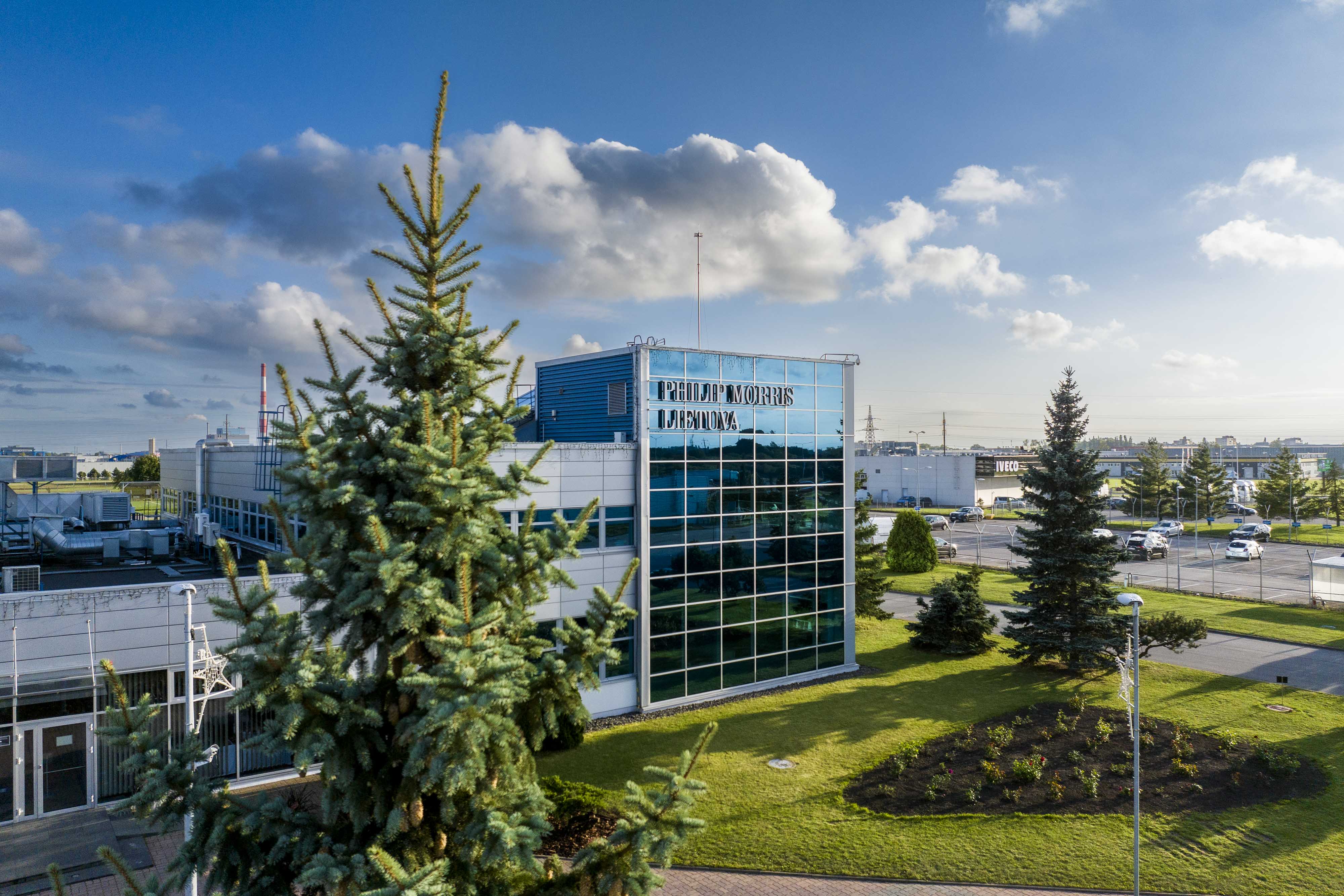 Exactly 30 years ago, Lithuania received its first foreign investments. The United States-based company Philip Morris International (PMI) became Lithuania's first foreign investor after the restoration of independence. Today, based on share in export, the Klaipėda factory's production is the second-largest group of export products of Lithuanian origin in the county, and investments in the port city have reached EUR 400 million over three decades.
According to Mindaugas Dacys, General Manager of Philip Morris Baltic, the investment of the U.S. company in Lithuania after the restoration of independence was like an icebreaker for other foreign companies and showed that the country was worth investing in.
"The arrival of PMI 30 years ago caused a great stir in Klaipėda and throughout Lithuania. Our country and the port city were favorable for investments, so PMI started development from the very beginning," noted Dacys.
In 1993, PMI acquired a majority stake in the State Tobacco Products Factory and in 1997 opened a new factory on the outskirts of Klaipėda—it was one of the first greenfield investments in Lithuania and the region. Later, in 2002, PMI handed over the old Klaipėda Tobacco Factory building to the city for a symbolic price of 1 Litas, with the commitment that the building be preserved solely for social and cultural purposes. It is now home to the Klaipėda Culture Factory.
Since 2002, businesses from the Klaipėda Free Economic Zone (FEZ) have started to set up next to the new factory.
Leadership beyond exports
"Together with other foreign investors, we started to introduce western values and practices of management, employer, and sustainability, which later spread in the Lithuanian business world and became the norm. Together, we increased production and export capacities and strengthened business cooperation, contributing significantly to the economy's competitiveness. Now Lithuania stands out among the Baltic countries as the leading manufacturing and exporting country, and foreign investors have undoubtedly contributed to this," said Dacys, who has been with the company for almost 30 years.
At present, Philip Morris Lietuva exports 98.1% of its production (98.4% in 2022), with primary export markets to countries in Europe and Asia.. The factory's production accounts for a significant share of the region's exports and the Klaipėda seaport's load. In 2022, tobacco products accounted for 17.5% of Klaipėda County's exports.
Philip Morris International companies in Lithuania have been among the country's largest taxpayers for years, having paid more than €3.6 billion in various taxes over their history.
Investing in efficiency, people, and sustainability
Throughout three decades, there has been continuous investment in modernization, improvement in efficiency, improving employee well-being and competence. Investments have already amounted to €400 million.
"The factory in Klaipėda now ranks high among nearly 50 PMI factories worldwide. In terms of production capacity and potential, it is the second-largest PMI traditional tobacco factory in the EU and fourth in the world. Today, Klaipėda is a modern high-tech factory that not only operates efficiently, but also maximizes environmental friendliness. Four years ago, the factory became a CO2-neutral factory—one of the first in our country and the first among PMI factories worldwide"," added Dacys.
Philip Morris International companies in Lithuania are among the country's top employers. This year, the companies have won the international Top Employer award for the ninth time and have been awarded several times in the National Responsible Business Awards. More than 1,000 employees work in the companies and their supply chain.
Ambitious drive for a cigarette-free future
Currently, the Klaipėda factory exclusively produces traditional tobacco products, namely cigarettes. However, globally and in Lithuania, PMI is implementing the biggest change in its history, aiming to create a smoke-free future without cigarettes. Numbers also show that this commitment is not just talk: Today, smoke-free products account for over 35% of PMI's total net revenues.
As the scientific consensus grows that smokeless tobacco products are a better alternative for adult smokers who would otherwise continue to smoke cigarettes, the acceleration of the transformation will only increase, and more and more PMI factories are switching to smokeless products.
"As we make progress towards a smoke-free future we will continue to consider our global footprint and ensure we have enough capacity to provide those who switch to smoke-free alternatives with the product of their choice. Similar to other important PMI factories, Klaipeda is key part of this assessment," added Dacys.
Philip Morris International: Delivering a Smoke-Free Future
Philip Morris International (PMI) is a leading international tobacco company working to deliver a smoke-free future and evolving its portfolio for the long term to include products outside of the tobacco and nicotine sector. The company's current product portfolio primarily consists of cigarettes and smoke-free products. Since 2008, PMI has invested more than USD 10.5 billion to develop, scientifically substantiate, and commercialize innovative smoke-free products for adults who would otherwise continue to smoke, with the goal of completely ending the sale of cigarettes. This includes the building of world-class scientific assessment capabilities, notably in the areas of pre-clinical systems toxicology, clinical and behavioral research, as well as post-market studies. In November 2022, PMI acquired Swedish Match—a leader in oral nicotine delivery—creating a global smoke-free champion led by the companies' IQOS and ZYN brands. The U.S. Food and Drug Administration (FDA) has authorized versions of PMI's IQOS Platform 1 devices and consumables and Swedish Match's General snus as modified risk tobacco products (MRTPs). As of June 30, 2023, PMI's smoke-free products were available for sale in 78 markets, and PMI estimates that approximately 19.4 million adults around the world had already switched to IQOS and stopped smoking. Smoke-free products accounted for approximately 35.4% of PMI's total 2023 second-quarter net revenues. With a strong foundation and significant expertise in life sciences, PMI announced in February 2021 its ambition to expand into wellness and healthcare areas and, through its Vectura Fertin Pharma business, aims to enhance life through the delivery of seamless health experiences. For more information, please visit www.pmi.com and www.pmiscience.com.