Explore the groundbreaking science behind our smoke-free journey
When it comes to science and research, we set ourselves the highest standards, and our scientific methods are inspired by the pharmaceutical industry. We share our scientific findings publicly and encourage others to review our work.
Our vision is to offer current adult smokers a better choice than continued smoking, and to transform for good. How are we making this vision a reality? By first developing a portfolio of smoke-free products that deliver nicotine without burning tobacco and which adult smokers find satisfying.
Cutting-edge research and technology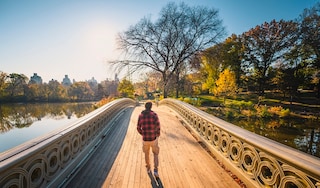 What is tobacco harm reduction?
The best choice for any smoker is to quit nicotine and tobacco altogether. But better alternatives exist for adult smokers who would otherwise continue smoking cigarettes. This is tobacco harm reduction.
7 min read
Learn more
What do PMI scientists do?
PMI scientists and technicians work collaboratively to create smoke-free alternatives that mimic the sensory components of cigarettes, without combustion. But what exactly is involved in the scientific process of driving a smoke-free product's journey from conception to mass production? It begins with the initial assessment of a product's risk-reduction potential.
Why I joined PMI
Dr. Moira Gilchrist, our Vice President of Strategic and Scientific Communications, joined PMI after a career in the pharmaceutical industry, and has dedicated her working life to one cause: Using technology and science in the service of better outcomes for millions of people.
She explains why as a scientist—and ex-smoker—the opportunity to help deliver a smoke-free future was too good to miss.