Delivering a smoke-free future
Our current product portfolio primarily consists of cigarettes and smoke-free products, including heated tobacco, e-vapor, and oral smokeless products.
In 2021, 29.1 percent of our total net revenues came from our smoke-free products.
By 2025, our target is to increase that figure to at least 50 percent, with the ultimate goal of phasing out cigarettes completely. We also aim for USD 1 billion in annual net revenues to come from wellness and healthcare products.

Investor Relations
Here you'll find the latest public disclosures and other investor information for Philip Morris International.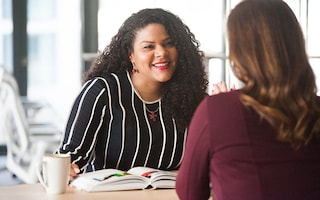 FAQs
From company information to our smoke-free portfolio, we answer frequently asked questions.
Find out more