Welcome to ITABSA, TANASA, and PROESA, Philip Morris International's (PMI) affiliates in Ecuador. We are proud to offer quality products to adult smokers in Ecuador.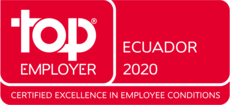 ~ 240
EMPLOYEES
Key facts
Main brands
Marlboro, Líder, Lark, L&M
Since 1973, we manufacture local and international brands such as Marlboro, Líder, Lark and L&M in our manufacturing facility in Quito; we also maintain administrative and sales offices in 10 cities around the country.
The company contributes to the overall development of the country generating over 200 jobs.

Head office
Industrias del Tabaco, Alimentos y Bebidas S.A. (ITABSA)
Chimborazo 705 y Pampite
La Esquina Centro de Negocios, Edificio 3
Cumbayá
Ecuador
+593 (2) 396 9600
Manufacturing facility
Tabacalera Andina S.A. (TANASA)
Panamericana Sur Km 5 ½ and Pueblo Viejo
Quito
Ecuador
+593 (2) 308 1800