Philip Morris International is also certified as Global Top Employer by the Top Employers Institute.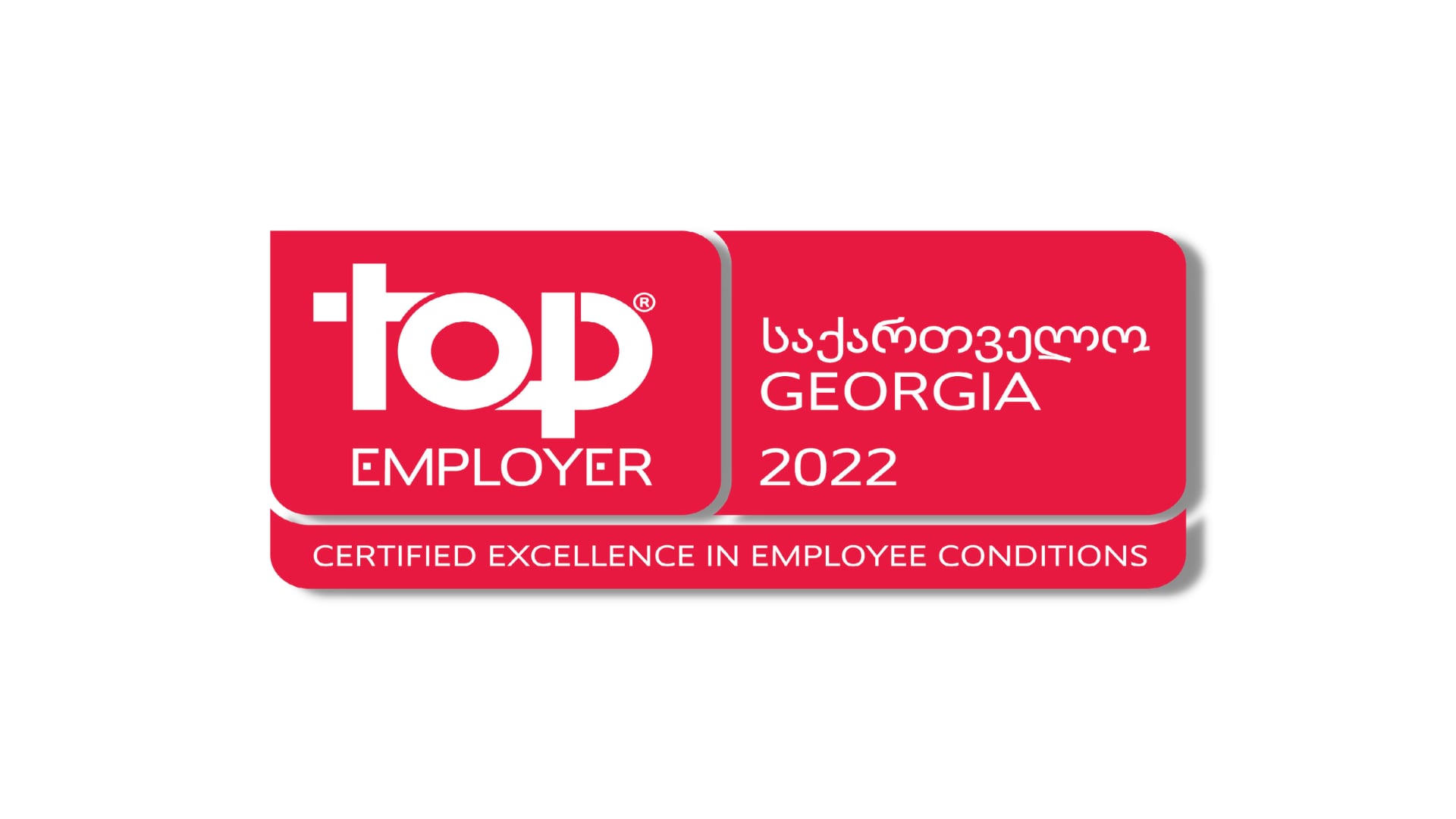 Philip Morris Georgia was named as a Top Employer in Georgia for the 4th consecutive year. The certification is further recognition of PMI's excellence in people practices, firmly establishing the company among the ranks of employers of choice focused on meeting the needs of a globally diverse workforce.
"The recognition of PM Georgia as Top Employer in Georgia for the 4th consecutive year is a strong endorsement of the high-quality working environment at PM Georgia," said Yuriy Gordok, General Manager for Caucasus & Moldova at Philip Morris International. "We continue to strive for excellence in ensuring PMI is a great place to work and constantly challenge ourselves to provide a unique work environment and experience for our people."
The Top Employer certification is the result of an independent assessment by the Top Employers Institute, which has recognized PM Georgia's parent company, Philip Morris International (PMI), as a Global Top Employer for the sixth year in a row.
"PMI's vision to create a smoke-free future has spurred the energy and passion of our employees behind our efforts to deliver positive change for Georgian adult smokers who would otherwise continue smoking, and for society," added Gordok.
As part of the certification process, PMI was required to demonstrate to independent human resources (HR) auditors that it excelled in six HR dimensions by answering 400 questions backed up with evidence.
These dimensions include:
Steer: Business strategy, people strategy, and leadership
Shape: Organization and change, digital HR, and work environment
Attract: Employer branding, talent acquisition, and onboarding
Develop: Performance, career, and learning
Engage: Well-being, engagement, rewards and recognition, and "offboarding"
Unite: Values, ethics and integrity, diversity and inclusion, and sustainability
PMG's parent company, Philip Morris International, is also one of the 11 international organizations awarded this year's Global Top Employer certification. PMI employs more than 73,500 people worldwide.
About Top Employers Institute
Top Employers Institute is the global authority on recognizing excellence in people practices. We help accelerate these practices to enrich the world of work. Through the Top Employers Institute certification program, participating companies can be validated, certified, and recognized as an employer of choice. Established over 30 years ago, Top Employers Institute has certified over 1,857 organizations in 123 countries/regions. These certified Top Employers positively impact the lives of over 7 million employees globally.