Our company is governed by seasoned advisors helping us to achieve our vision. Get to know the people who serve on the Board of Philip Morris (Pakistan) Limited.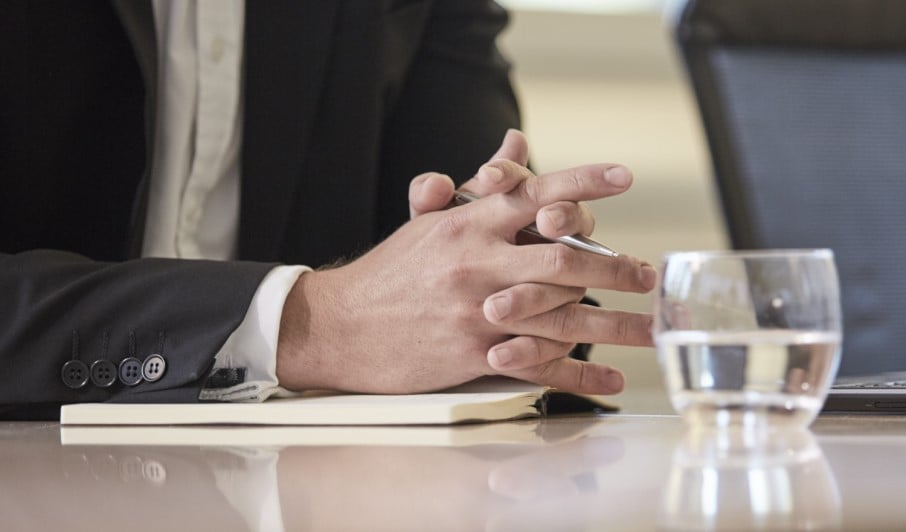 Kamran Y. Mirza
Independent Director and Chairman
Mr. Kamran Y. Mirza is a qualified Chartered Accountant (Nov. 1968) from United Kingdom and started his career in Pakistan as an auditor with A.F. Ferguson & Co. Mr. Mirza then made a career move in December, 1970 and joined Abbott Laboratories (Pakistan) Limited, a multinational Pharmaceutical cum health care company as Chief Financial Officer. He became one of the youngest Managing Director's of his time in the year 1977 and remained in that position, i.e. Managing Director Abbott Pakistan, for 29 years.
Mr. Mirza held the position of Chairman Export Processing Zones Authority from February, 2007 to March, 2009 and then joined The Pakistan Business Council (PBC) as its Chief Executive Officer, a position he held till December, 2015. PBC is a Think Tank cum Business Policy Advocacy Forum.
He is the Chairman of – Philip Morris (Pakistan) Ltd. and Unilever Pakistan Foods Ltd. (UPFL), as well as Karwan-e-Hayat (NGO). He is also serving as Director on the Boards of Colgate Palmolive Pakistan and Education Fund for Sindh (EFS), of which he was the Chairman from Dec. 2012 to Oct. 2016.
Previously, he served as Chairman of Pakistan Mercantile Exchange Ltd. (PMEX) – formerly National Commodity Exchange Ltd. (NCEL), Chairman of Karachi Stock Exchange (KSE), President of Overseas Chamber of Commerce & Industry (OICCI), President of American Business Council (ABC), and Chairman of Pharma Bureau – (Association of Pharmaceutical Multinationals).
He served as Director on the Boards of State Bank of Pakistan (SBP), Pakistan State Oil (PSO), Pakistan Steel (PS), and National Bank of Pakistan (NBP), Bank Alfalah Ltd, Pakistan Textile City Ltd. Competitiveness Support Fund (CSF), Genco Holding Company, NAVTEC, and Safari Club of Pakistan Ltd. Further, he represented PBC on the Board of BOI (Board of Investment) and other Government Bodies / Institutions.
Mr. Mirza has also been a past Chairman of a Task Force set up by Planning Commission on Pharmaceutical Industry, a member of the Economic Advisory Board of the Federal Government and Sindh Wild Life Board. He has served as a Member on Quality Control Board of Institute of Chartered Accountants of Pakistan. He also lectures regularly at the Pakistan Institute of Corporate Governance (PICG).

Roman Yazbeck
Managing Director
Mr. Roman has built an impressive career in PMI since joining in 1996, defined by progress and passion across functions and continents. He has served in a wide range of positions within Philip Morris International including Controller, Director Finance and Director Corporate Affairs in Italy to Managing Director Romania and Bulgaria to Vice President Africa and the Levant. His previous assignment at Philip Morris International was Vice President External Affairs & Business Development for South & South East Asia.

Prior to joining Philip Morris, Roman has also worked with other leading organizations in Italy and the United Kingdom.
He has a Masters in Economics from the London School of Economics and Political Sciences and an MBA from INSEAD.

Muhammad Zeeshan
Executive Director and Chief Financial Officer

Mr. Zeeshan qualified as a Chartered Accountant in 2006 from Pakistan. He started his career in Philip Morris as Manager Marketing Finance for PMPKL in 2008. Since then he has assumed various roles across the function including a regional stint in Hong Kong. His experience in Internal Controls, Business Development & Planning and Zone Manager in Commercial led him to Lausanne, where he spent the last 2 years as Manager Corporate Financial Planning & Reporting.

Peter Calon
Non-Executive Director

Mr. Peter is an experienced Philip Morris Finance Executive with a demonstrated history of 20 plus years of working in a variety of senior financial management positions at market, cluster, regional and corporate level across EU, Eastern Europe, Africa, Middle East and Asia. He is Passionate about challenging assignments, building effective teams, transformation, digitalization, drive for success, strategy and business planning. He has a master's degree in Economics from the University of Antwerp.

Pattaraporn Auttaphon
Non-Executive Director

Ms. Pattaraporn Auttaphon has a Bachelor and Master degrees of Business Administration from Thammasat University, Thailand. She started her career with Philip Morris Thailand in 2001 as Accounting Supervisor, followed by several positions of increasing responsibilities within Finance including Procurement, Treasury, Planning and Business Development. Presently she holds the position of Controller South and South East Asia with Philip Morris International.



Mirza Rehan Baig
Independent Director

Mirza Rehan Baig has extensive FMCG experience in C-level & senior management positions, building brands and businesses in strategic and emerging growth markets. He has a proven track record in driving growth, leading teams, growing and mentoring talent, building relationships and collaborating across all seniority levels for a FTSE 10 company and a strong track record of managing P&Ls and delivering results in international growth markets and complex environments in APAC and ME.
Rehan has held various management and marketing roles in Africa Middle East and Asia Pacific in locations such as Hong Kong, Indonesia, Lebanon, Dubai and Pakistan.

Currently he is partner and CEO Rizwan Beyg, Co-Founder and Director of Pomegranate Kitchen – Hong Kong and Co-founded a catering and private dining business in HK that has won several awards.

He has graduated from McGill University with BA – Economics and Political Science and has studied at IMD Business School in General Management, Finance, Leadership, Strategic Marketing and has also obtained Postgraduate Diploma in Digital Marketing from Institute of Direct & Digital Marketing- London.
Junaid Iqbal
Independent Director
Junaid is a results-oriented, entrepreneurial and people-focused senior management professional with a consistently strong record of accomplishment in leading turnaround and growth strategies.
With a background in economics and financial leadership, Junaid's professional experience is varied, demonstrating his ability to tackle diverse challenges head-on. He has been successful in different sectors; from being on the launch-team for CNBC Pakistan in 2005 and anchoring its flag-ship show 'Power Lunch' to co-managing a $381mn transaction in 2014 as CEO of Elixir Securities, the largest such transaction in Pakistan in the last 7 years.
As a result of his years of experience steering institutions towards growth, innovation and success, Junaid is often invited to provide his expertise in multiple forums, including US President Obama's 2010 Summit on Entrepreneurship and on TV as a regular commentator on Pakistan's economy.
More than anything else, Junaid, who is one of the youngest CEOs in Pakistan's financial sector, enjoys a good challenge – the tougher the challenge, the more rewarding it is to resolve.