IPM India Wholesale Trading Pvt. Ltd. (IPM India) is a joint venture between Philip Morris Brands Sarl, Switzerland and two Indian entities, Godfrey Phillips India Ltd (GPI) and K.K. Modi Investment & Financial Services Private Ltd. IPM India has been established for wholesale trading of cigarettes and other tobacco products either manufactured in India or imported into India.
IPM India is responsibly meeting the needs of Legal Age Smokers (LAS) in the premium and value segments, while being committed to the local community, and actively working to combat illicit trade in tobacco products.

Key facts
Main brands
Marlboro Red, Marlboro Gold Original, Marlboro Gold Advance, Marlboro Clove Mix, Marlboro Fuse Beyond, Marlboro Compact, Marlboro Filter Black and others
Responsibly meeting the needs of the segment
In India, through its engagement with its distributor i.e. GPI and retailers, IPM India is responsibly meeting the needs of Indian Legal Age Smokers.
Talent overview
IPM India believes that it is not companies that change industries, but people. Therefore, IPM India strives to be a catalyst of change by not only hiring the most talented professionals, but also by nurturing them through varied experiences of challenging roles, cross-functional projects and movements, international exposures, and learning programs to realize their full potential. IPM India's endeavor has consistently been to create an inclusive, equitable, collaborative, empathetic, and high-performing organization.
IPM India was the first company in India to be EQUAL-SALARY certified in 2018. In 2022, the Top Employers Institute, Great Place to Work and India's Best Workplaces for Women list recognized IPM India's efforts in creating a world-class organization.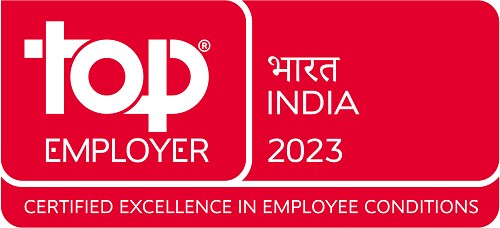 ~110
EMPLOYEES
Legal documents
You may have been directed here because we have told you that these documents may apply.
19/10/2019
General terms of purchase India
Download
IPM India Wholesale Trading Pvt. Ltd.
Corporate office address:
2nd Floor, Tower C, DLF Cyber Park,
Gurugram 122002, Haryana
INDIA

Registered office address:
Unit No. 20, Ground Floor, Plot No. D-1,
Salcon Rasvilas, Saket District Centre, Saket,
New Delhi - 110017
+91 (11) 42195401