Philip Morris Investments B. V. Jordan (PMJ) was established in 2011 in Na'ur as a result of the PMI acquisition of the operations of the International Tobacco Cigarettes Company (ITCC).

PMJ operates a manufacturing facility in Jordan, employing directly around 210 individuals representing different areas of the Hashemite Kingdom of Jordan including the local community in Na'ur.

PMJ is involved in a range of charitable programs and supports organizations that address the needs in the communities where our employees live and work.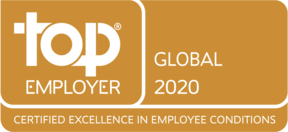 ~210
Employees
Key Facts
Main brands
Marlboro, Parliament, L&M, Mercury
In 2016, following a similar initiative in 2015, PMJ signed an agreement with Al-Aman Fund for the Future of Orphans, through which it will provide local orphaned students with educational funding and sponsorship. It will also contribute to organizing a vocational training to 200 graduates, aimed at preparing them for their career paths.

In 2016, PMJ supported 220 families from across the Kingdom with food packages. It granted the Promise Welfare Society with a total financial contribution of JOD 10,000 to cover project expenses.