The Lebanon Branch of Philip Morris Management Services (Middle East) Limited (PMMS) was established in 2006 in Beirut, Lebanon. PMMS provides marketing services to support Philip Morris International (PMI) brands including Marlboro, Bond, Merit and Chesterfield.


PMMS is an active contributor to charitable programs and supports organizations that address the needs in the communities where our employees live and work.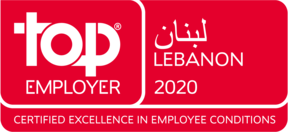 ~40
Employees
As part of its charitable initiatives for 2016, PMMS has been working with the Lebanese Tobacco Growers' Syndicate to support the tobacco farming community and support opportunities for the development of its youth. As a result, PMMS developed a tuition support program for the children of tobacco growers who have successfully completed their schooling in public schools in tobacco-growing villages, which encourages them to further their education.

For the fourth consecutive year, PMMS made a financial contribution of approximately USD 100,000, which was distributed among 100 students to help them pursue university education.
Philip Morris Management Services (Middle East)
Philip Morris Management Services (Middle East) Limited
Sin El Fil, Daoud Ammoun Street
Qubic Square Business Center, Floor 10
P.O Box 90-1699
Beirut
Lebanon
+961 4 726 600
+961 4 719 390