Welcome to Philip Morris Manufacturing Senegal (PMMSN).

In 2003, Philip Morris established Philip Morris West Africa (PMWA) in Dakar as its regional headquarters. In 2005, after establishing PMMSN, we started building our first factory in West Africa. We take pride in providing high-quality brands and support services to over 20 countries in the West and Central Africa region where PMI products are distributed.

Today, PMMSN is manufacturing the leading brand Marlboro and other PMI brands for the Senegalese market and for many other countries in the region.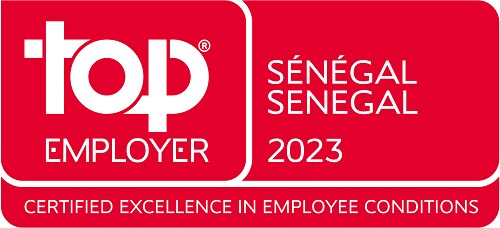 ~ 400
Employees
Economic and social contributions
PMMSN has a workforce of over 400 employees (direct and indirect jobs) and works with more than 450 suppliers. Our company is an important contributor to tax revenue in Senegal with a tax contribution of over XOF 16 billion in 2015. Our contribution to the trade balance of Senegal represents a sizable input, notably through our exports to 13 countries in West Africa (75 percent of PMMSN production volume).
Safety and environmental protection
PMMSN is a certified factory in ISO 9001 (quality), ISO 14001 (environment), and OSHAS 18001 (security, hygiene, and health at work). We have conducted several impact studies on the environment and have implemented modern systems and facilities to minimize waste. As for our sanitation system, all our waste is sent to an on-site sewage treatment plant. PMMSN has equipped its site with facilities that ensure the safety and well-being of all workers.
Corporate Social Responsibility
Investing in the local community is an important part of our corporate culture. We have identified several areas that we focus on giving to: hunger and extreme poverty; education; rural living conditions; domestic violence; female empowerment; and disaster relief.

In 2014, a grant of USD 200,000 was provided to empower 1,000 female farmers in the cultivation area of Niayes in Dakar. The agricultural project provided irrigation kits and training to enhance agricultural practices and reduce hardship.

Other regional contributions
Donation of ambulances to support the fight against Ebola in Sierra Leone, Guinea Bissau, and Liberia (2014).
Education Project through the rehabilitation of a school in the village of Kpebo in the Ivory Coast (2015).
Project Waterfall for access to water in Burkina Faso, Mali, and Senegal (2016).
Position on tobacco regulation
Philip Morris International is working with governments around the world to address a number of issues related to smoking. Therefore, we support strong and effective tobacco regulation in Senegal. The sale and use of tobacco products raise many concerns and regulation can address some of those concerns.

To be effective, tobacco regulatory policy must be evidence-based, applied to all tobacco products, and should take into account the views of all legitimate stakeholders including public health authorities, government finance authorities, tobacco manufacturers, and other members of the tobacco supply chain. Regulatory policy must consider the potential to trigger adverse consequences that undermine public health objectives, such as increasing the demand for illicit cigarettes.