Welcome to Philip Morris South Africa (Pty) Ltd. Established in 2003, our cigarette portfolio consists of Marlboro and Chesterfield, and we distribute our products domestically as well as export to markets in the region.

Leonard Dingler (Pty) Ltd, an affiliate of Philip Morris South Africa, also manufactures other tobacco products such as roll-your-own, pipe tobacco, and nasal snuff, including the market-leading pipe tobacco brands Boxer and Best Blend.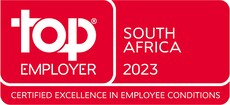 ~600
Employees
Key facts
Main brands
Marlboro, Chesterfield, IQOS
Today, over 600 people work for Philip Morris South Africa and Leonard Dingler. Together, we are the second-largest tobacco company in the country.
PMI's Leaf Operations Center for Africa is located at our head office in Cape Town. From here, the leaf team coordinates their buying activities throughout sub-Saharan Africa to provide the high-quality tobacco used in PMI's cigarettes.
Legal information
You have most likely been directed to this page because the following documents may apply to you:
General Terms and Conditions (PMSA and LD, August 2023)

Third Party Information Security Schedule (May 2023)

Environmental Health and Safety Contractors Management Guideliness March 2015

Third Party Privacy Notice September 2015
Philip Morris South Africa (Pty) Ltd
3 Bridgeway Road
Bridgeways Precinct
Century City 7441
Cape Town
South Africa
0800 225460
Head Office
Philip Morris South Africa (Pty) Ltd
3 Bridgeway Road
Bridgeways Precinct
Century City 7441
Cape Town
South Africa
+27 21 527 4840
+27 21 527 4841
Mailing Address
Philip Morris South Africa (Pty) Ltd
PO Box 284
Century City
7446
Cape Town
South Africa